#GetJumpy
This post has been sponsored by Méduse.  All opinions are my own.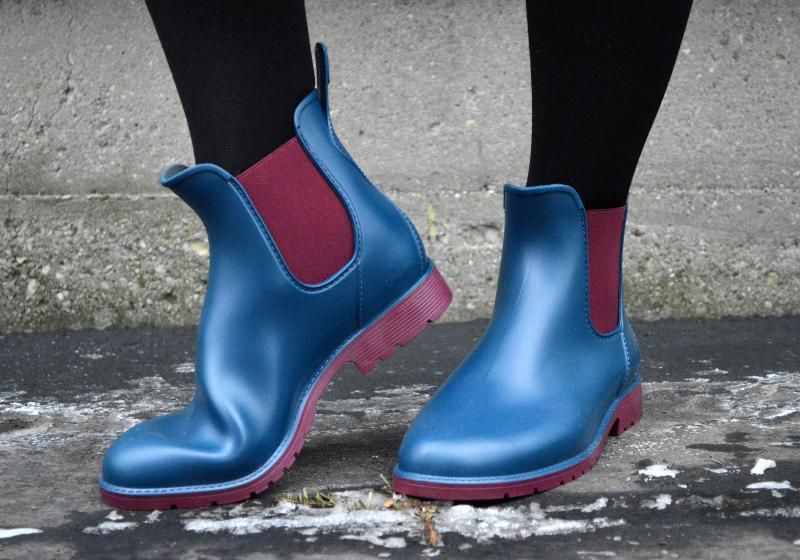 I don't know about you, but when I was in middle school, I rocked the heck out of those jelly shoes.  I had about 4 different pairs, all different colors.  I think I wore them 5 out of the 7 days of the week.
Did you know that the original creator of the jelly sandal is a brand called Méduse based out of France?  I didn't know that either, until they contacted me a few weeks ago and asked me to promote their #GetJumpy contest!
Not only does Méduse make jelly sandals, they also produce rubber boots!  Living in Buffalo, I wear boots pretty much all year round, so I "jumped" at the change to try out my very own pair of Méduse. And as a pretty cool bonus, all of the products of the Méduse range are made in phthalate-free plastics and are 100% recyclable.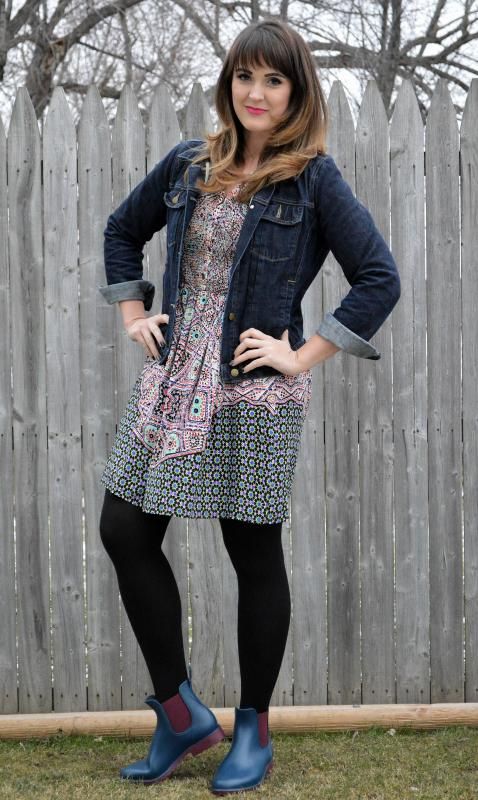 These awesome boots that Méduse sent me are called Jumpy.  How cute is the name?  They come in so many different colors and I love the color that they sent me!  I knew immediately that they would go perfectly with my favorite patterned dress.
So, now, here's the big question.
Do YOU want to #GetJumpy?  If you do, you could win your very own pair of Méduse Jumpy boots!
Here's what you have to do!
How to enter:
Entrants to #GetJumpy must upload a photo (in accordance with Terms and Conditions) of them jumping
All photos must be uploaded to either Instagram or Twitter using the hashtag #GetJumpy and tagging @MeduseOriginal
Photos should be submitted for entry into the contest by 23:59 (G.M.T.) on Thursday, January 15th (submission deadline)
All approved photo submissions will be added to a Facebook album on the Méduse® Facebook page (www.facebook.com/meduse.original) by 16:00 (G.M.T) on Friday, January 16th (voting opens)
How to Vote:
One Facebook like = one vote
Voting closes on 17:00 (G.M.T) on Thursday, January 22, 2015 (voting closes)
The photo entry with the most votes will win a pair of JUMPY boots (their catalogue: http://www.meduse.co/en/collection/rainy-days/low-boots/) and the brand will contact the winner directly.  Competition winner announced: on or around January 

27th

on the Méduse social channels (once winner has accepted prize)
What should your #GetJumpy photo look like?
Well...a little something like this!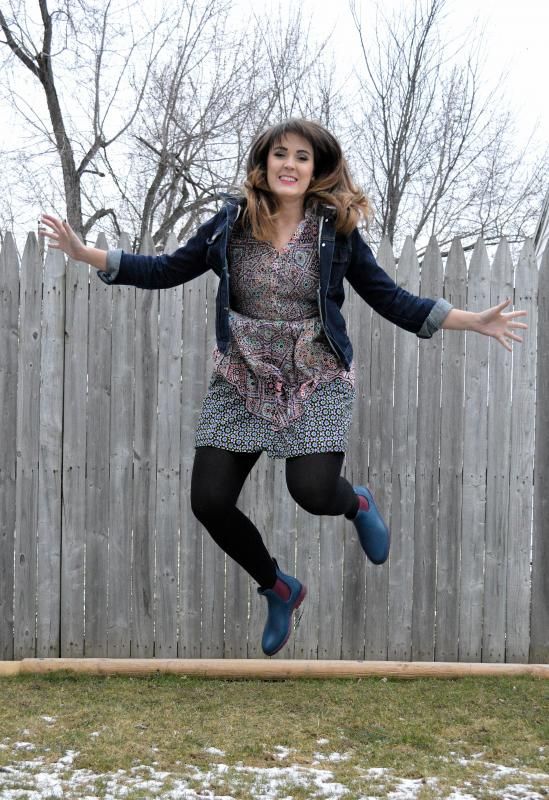 Get creative!  Méduse wants to see you jump for joy! Have fun with this and you just could win your very own pair of Jumpy boots...don't forget to use the hashtag #GetJumpy.