I'm Alive!
I'm back!  Did you miss me?  I have a pretty good excuse why I haven't been around in two weeks, and it's just three letters. FLU
Yeahhhhh....I had the flu all last week.  Let me tell you, that was NOT fun.  At all.  But I'm finally starting to feel better just in time for my birthday week!
Here are a few photos from last week's Christmas celebrations.  I hope all of you had a very Merry Christmas!
My brother and his (very recent!) fiance Chip were in town a few days before Christmas...it was so great seeing them!  We got all fancied up and went out to dinner to celebrate my dad's birthday last week.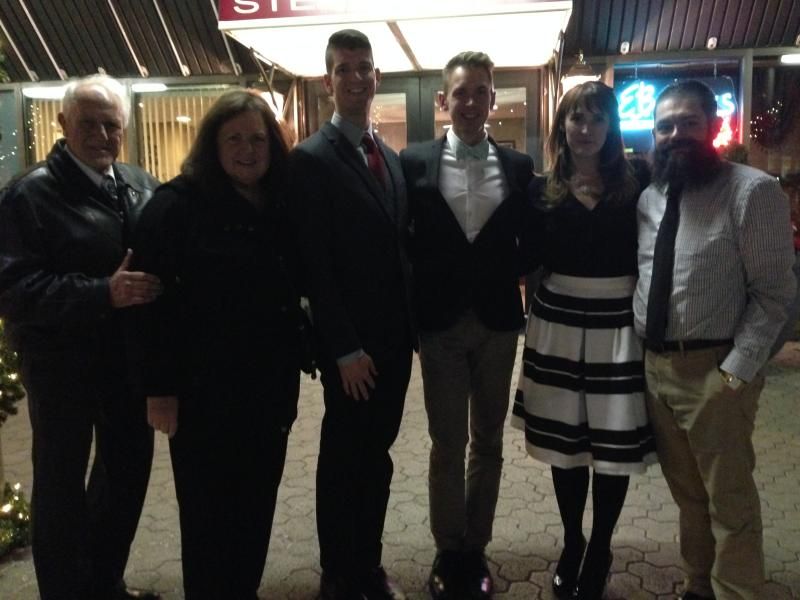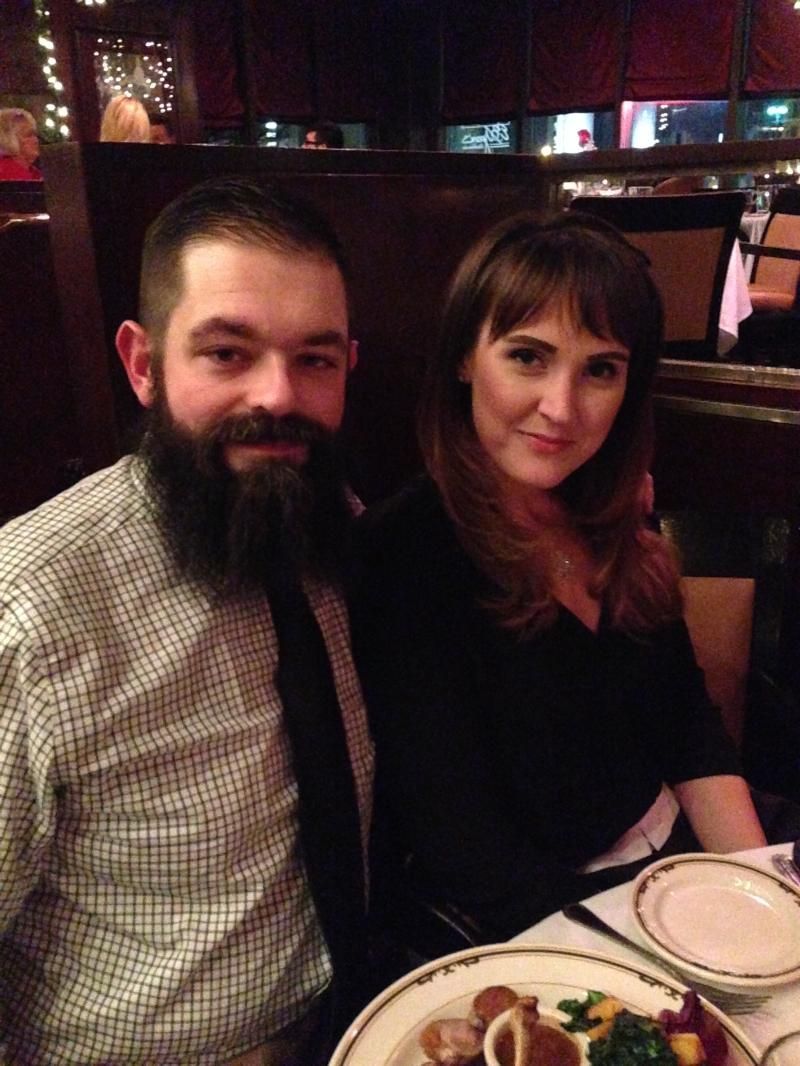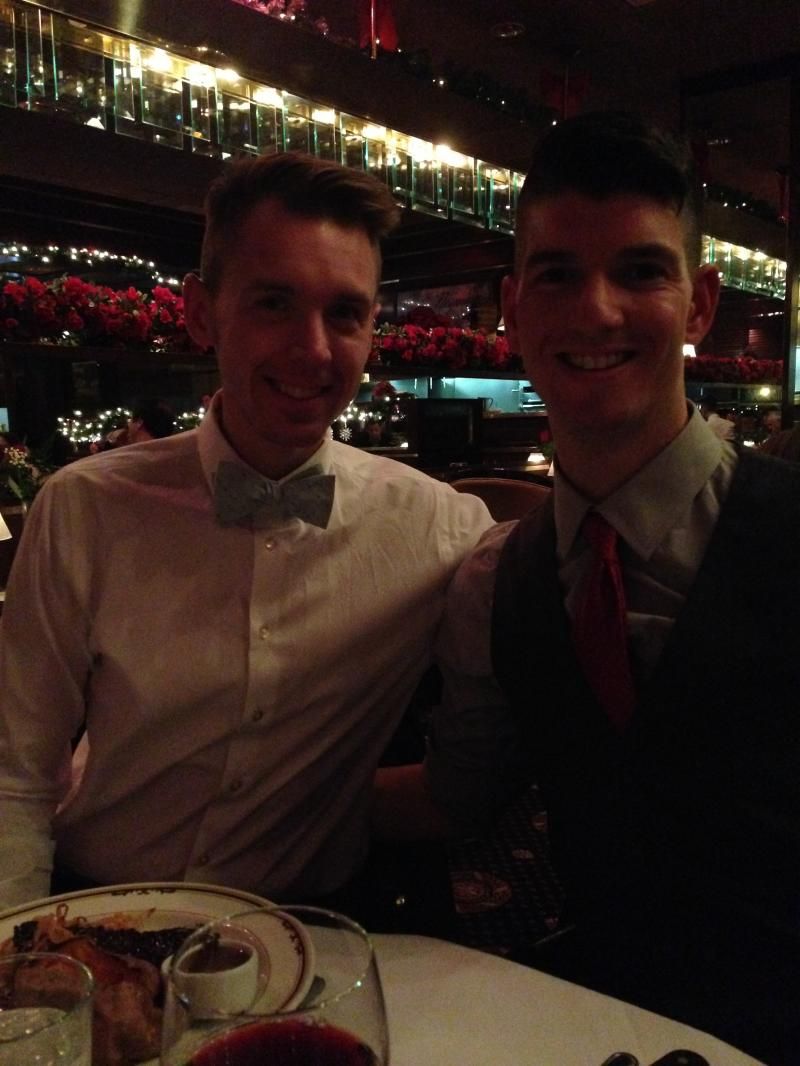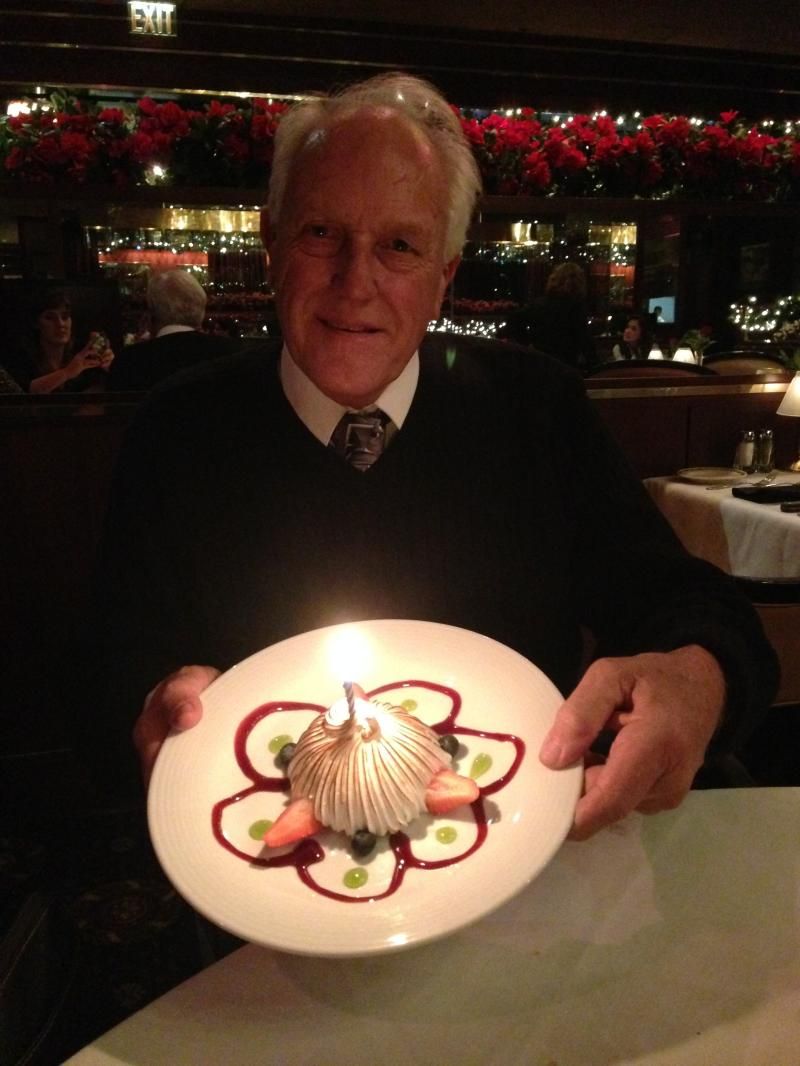 We had both of our families over for Christmas Eve dinner and, of course, stick-on mustaches and paper crowns were a necessity.
Also, lots of pics with creepers in the background.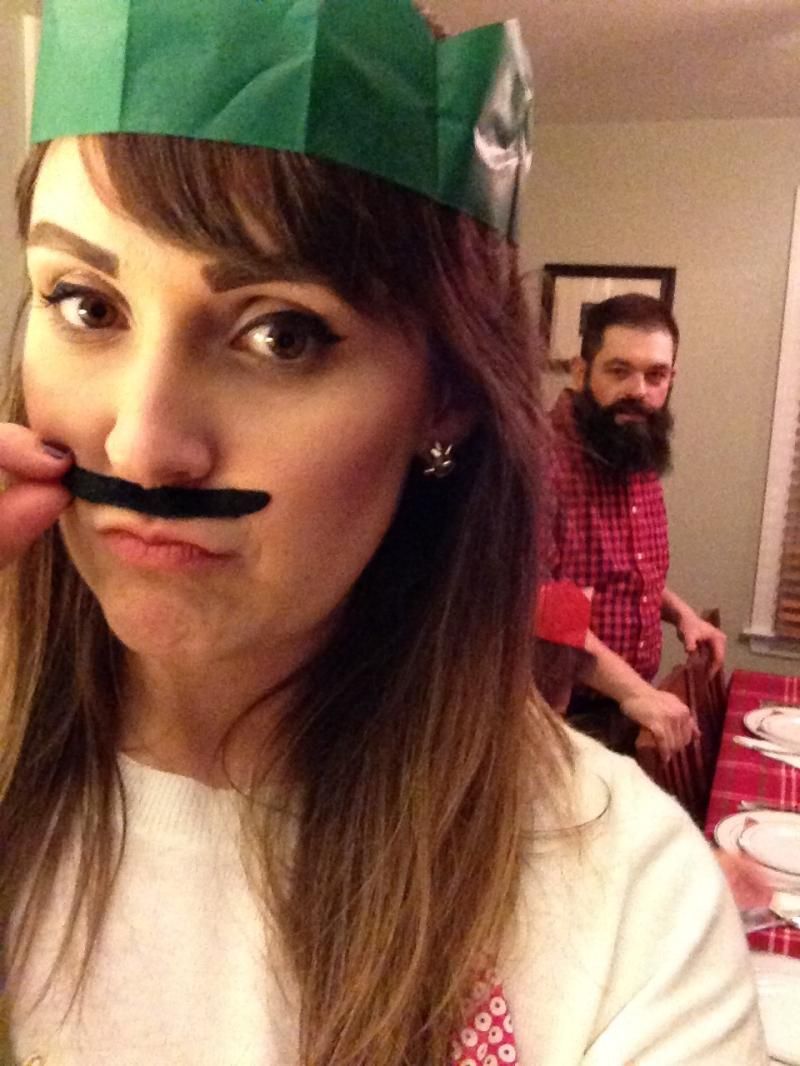 And I made a Baked Alaska for the first time and It turned out fabulous! I had to light it on fire like they do on cruise ships.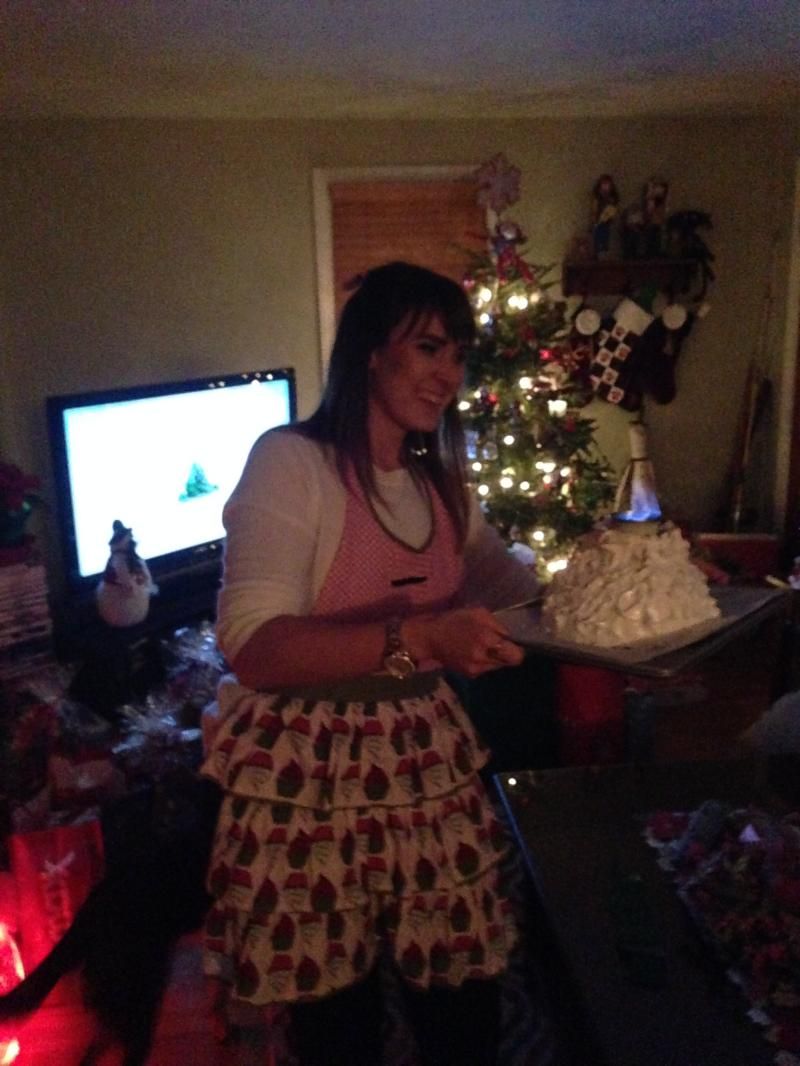 That was my (very brief) Holiday in a nutshell! Did you do anything fun and exciting for Christmas?