Trendsetters Fashion Show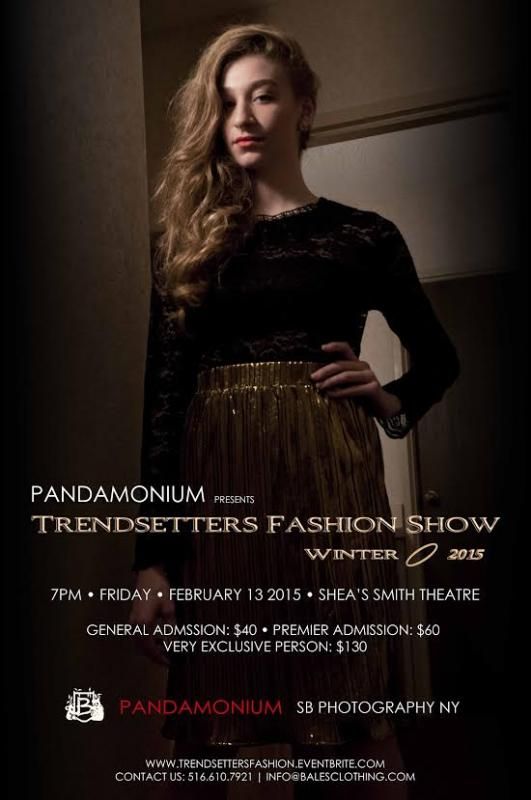 There's something about attending a fashion show that makes you feel like a total VIP...the atmosphere, the beautiful people, and of course the fabulous fashions!  I totally jump at any opportunity that I get to attend a fashion show.  I love seeing what the mega-talented designers create!
I'm going to be attending the Trendsetters Fashion Show presented by Pandamonium and I'm SO pumped!  It's happening on Friday, February 13th at 7pm at the Shea's Smith Theatre.  I've never been to that Theatre before so I'm really excited to explore!
If you are a fan of fashion shows like me, you definitely need to come and hang out with me! Tickets can be purchased via their Eventbrite page and be sure to check out their Facebook!
Here's a little bit more information about the Fashion Show and Steven Bales, the founder of Pandamonium and BALES clothing company. I hope to see you there!