Roasted Tomatillo Salsa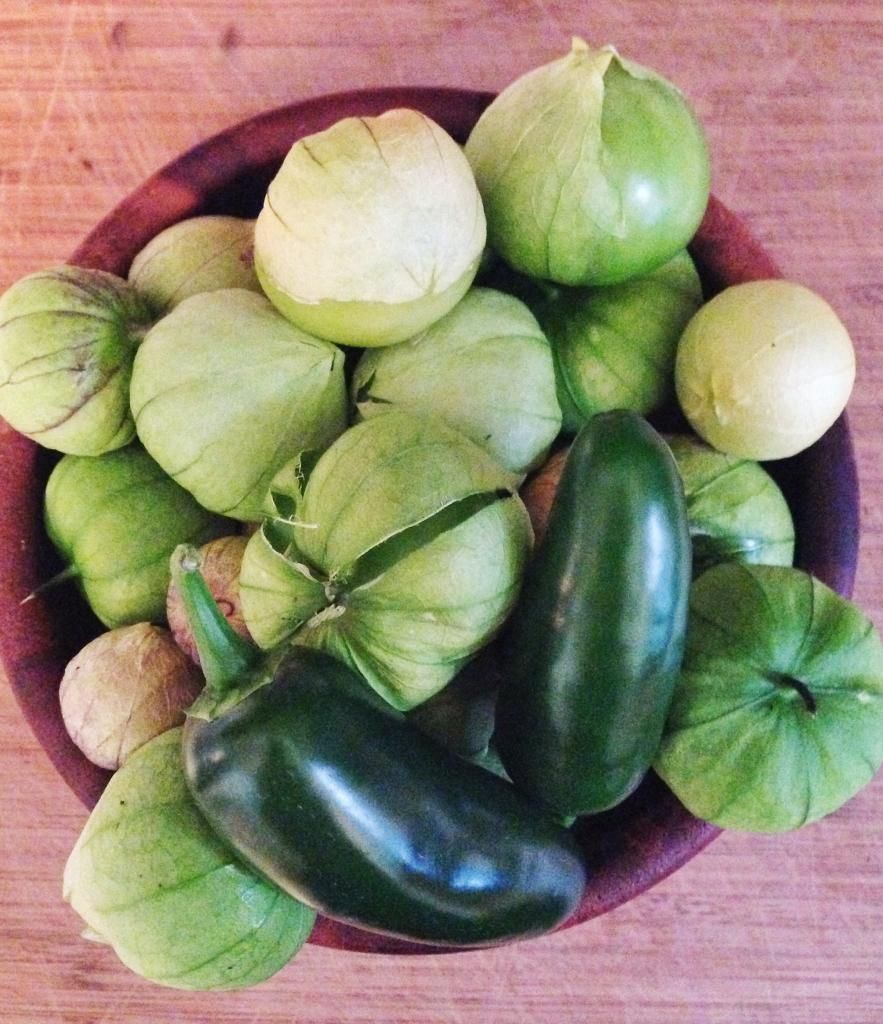 Salsa is one of my favorite things in the world.  I can't stand eating tomatoes, onions, or cilantro by themselves, but chop them all up and serve it with chips, and I'm a happy lady.  I've just started getting into salsa verde.  I like how sweet and mild and flavorful it can be.
A few weeks ago, we stopped at one of our local farmer's markets and saw that they had tomatillo plants on sale for $1 per plant.  I've always been curious about growing tomatillos, so we bought a few plants, plopped them in our vegetable garden, and hoped for the best!
Well, these plants pretty much exploded and before I knew it, we had more tomatillos than I know what to do with!  Obviously the first thing I thought of to do was make salsa.  I just threw a few things together on a pan, roasted it, blended it up, and it's AMAZING!  If you are a fan of salsa verde, you are going to love this recipe.
Roasted Tomatillo Salsa
15 medium-sized tomatillos 2 jalapeno peppers 1/4 red onion 3 unpeeled garlic cloves 1 tbsp. olive oil 1/2 cup water
DIRECTIONS: Preheat the oven to 500F. Peel the husks off of the tomatillos and wash them under cool water as the skins will be sticky. Slice them in half and place them on a cookie sheet lined with tin foil with the unpeeled garlic cloves. Slice the jalapenos in half and remove the veins and the seeds and separate the onion peels and put both on the cookie sheet. Drizzle everything with olive oil and toss to evenly coat. Place in the preheated oven for 15 minutes and then switch the oven to broil and keep in the oven until the husks are browned. After everything is nice and brown, remove sheet from oven and cool slightly. Pop the garlic cloves out of their peels and transfer the cooled mixture, including any juices, into a blender. Add water and pulse until salsa is at desired thickness/texture.