Personal Style: Blushing Beauty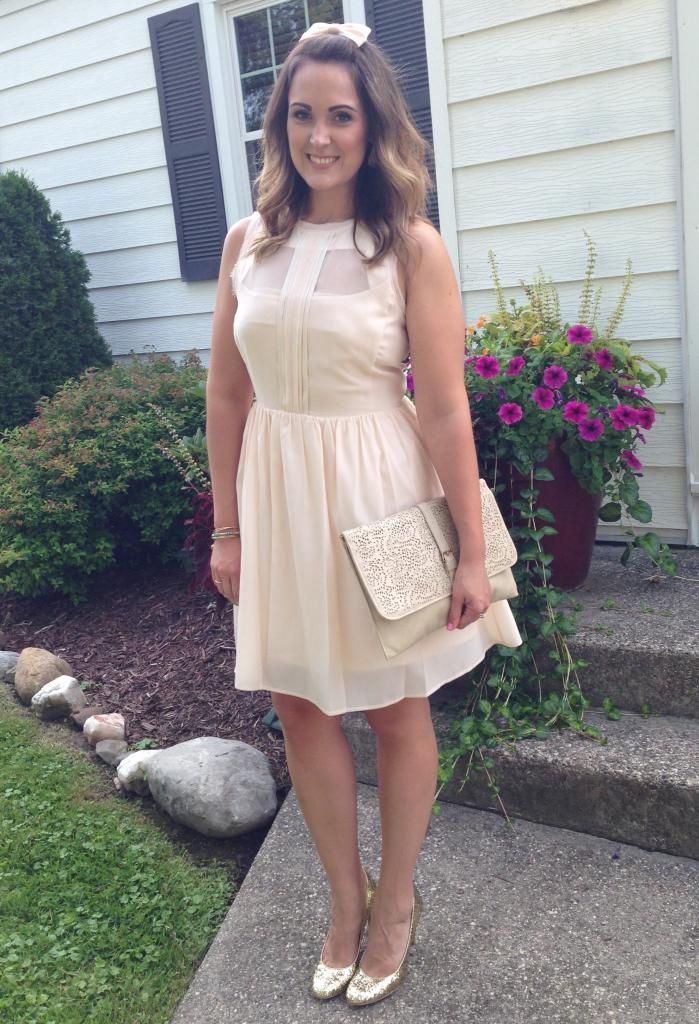 I've been to many MANY weddings in my lifetime and about eighty percent of the time, I'm wearing a black dress.  I know some people say that it's a faux-pas to wear black to a wedding, but I just think it's chic and timeless.
We went to his friend's wedding last week, and I was all set to wear one of the LBD's in my closet, until I laid eyes on this Jessica Simpson blush beauty.  The cut was perfect and the detailing was so interesting! I was in love with the neckline...I've never worn something like this before with the sheer cutouts on top.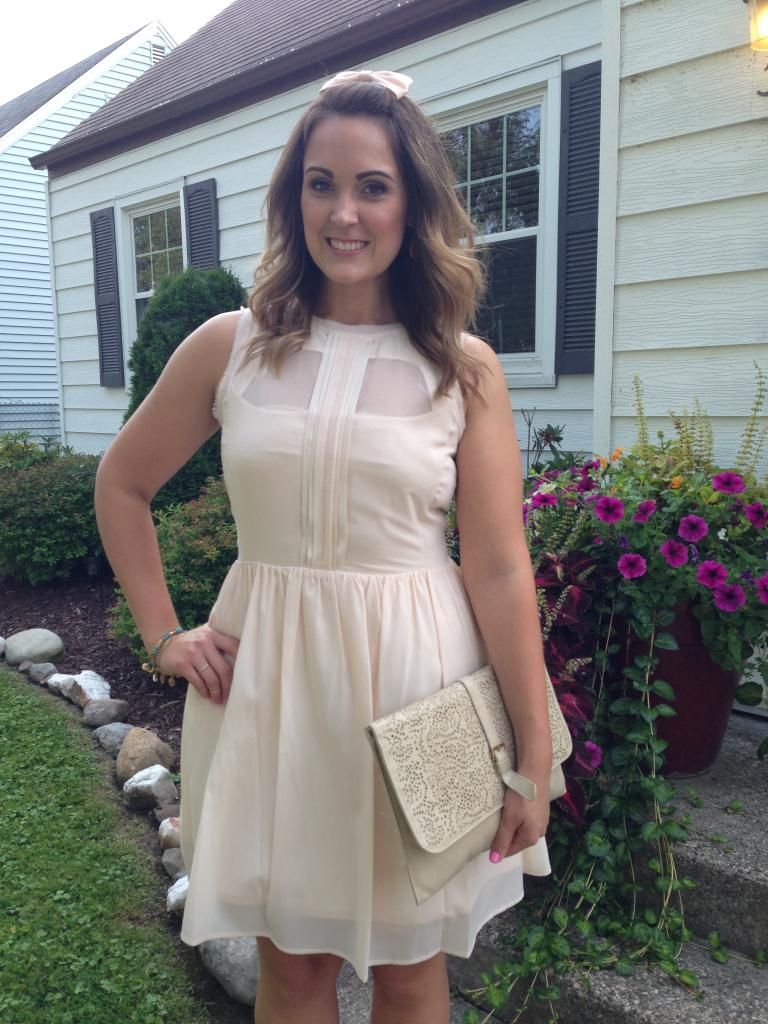 While walking though H&M that day, I found this pleather hairbow which matched the dress perfectly!  I think the whole look turned out kind of sweet and 1950s-inspired...and it totally worked!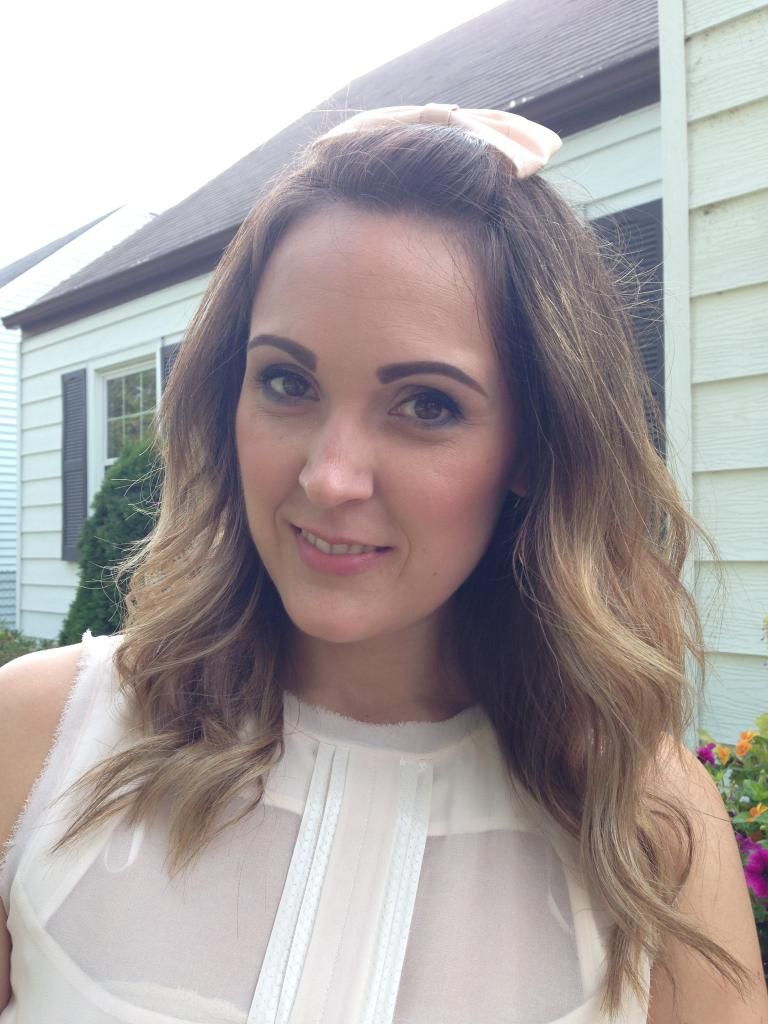 DETAILS
Dress - SIMILAR Clutch - SIMILAR Shoes - SIMILAR Hairbow