The Buffalo Lunch Bunch Aerial Photo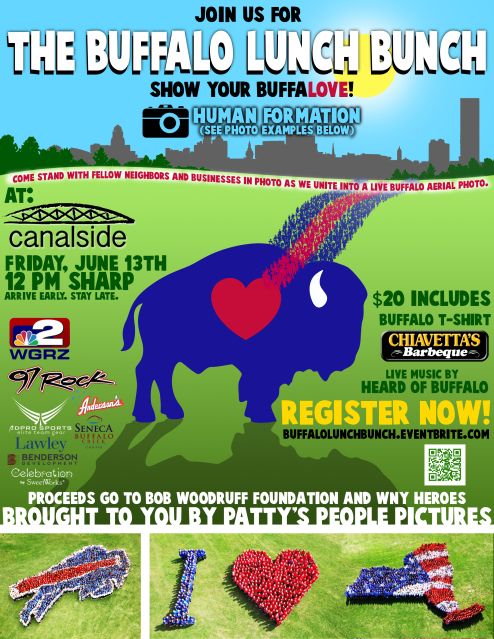 Something pretty cool is happening this Friday at Canalside!  Show your Buffalove and be a part of a human formation for an aerial photo!  For $20, you'll get a t-shirt, chicken dinner, and get to take part in an aerial photo!  A few of us are doing this, and I couldn't be more excited!  I'm always up for anything that gets me down to Canalside!
Have you ever been a part of anything like this before?