Personal Style: How to wear a crop top & not look like a hussy
If you are in to looking like a hussy, then stop reading this post now. ....
But for the rest of you who would like to rock this fast-growing trend but still keep your dignity, here's my take on tastefully showing a little skin.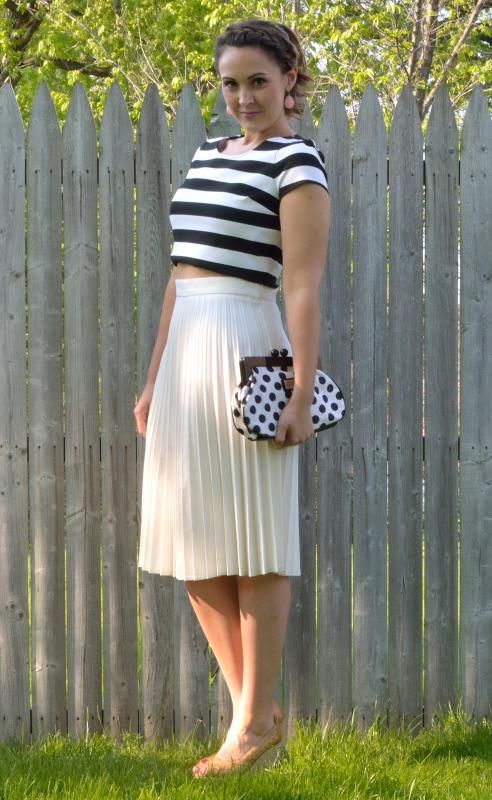 It's all about proportions!  So, as you can see, I'm wearing a below-the-knee high waisted skirt with my cropped number, and I'm obsessed with the outcome.  This is probably my most favorite outfit that I've put together in a long time!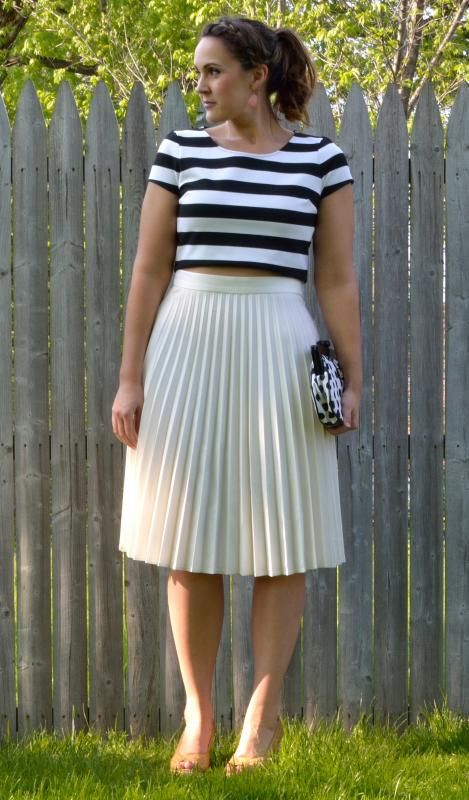 And, because it's me, I've patterned mixed with the black and white stripes and black and white polka dot clutch to keep the look interesting.
I would really love to wear a version of this every day this summer.  Bring on the crop tops and high-waisted skirts!!
Are you in to this trend?
DETAILS
Top - SIMILAR Skirt - SIMILAR Clutch - LOVE THE STRIPES Shoes - SIMILAR