This is what happens when you are forever 16 years old...
I like many genres of music...rock, oldies, rap, folk... My forever favorite genre of music is pop.  Specifically 90's pop/early '00 pop. Even more specifically 90's/early '00 boy band pop.
Yessssss I'm talking about Backstreet Boys, NSync, NKOTB, LFO, 5ive, Soul Decision, 2 Gether...all of the greats.
Backstreet Boys will forever always have a special place in my heart, though.  They were my very first boy band love, and I was a loyal fan from the beginning.  I've memorized all of the songs and dance moves, I can still break out the "Backstreet's Back" dance at a moment's notice, I even still remember some random facts about the boys (Frick and Frack, anyone?)
I've seen them countless times in concert, even when Kevin left the band for a brief period of time, but now he's back with the band and we are seeing them in concert in June!!!!!
To celebrate this occasion, I knew that we had to go all out.  I hate using this phrase, but YOLO.  I had the idea that we should make crazy puff paint t-shirts covered in glitter like we used to do when we were in middle school.  4 out of my 5 friends going to the concert were totally into the idea, so I had a shirt making party this past weekend!
First we had to gather our supplies...
Then we had to gather our friends...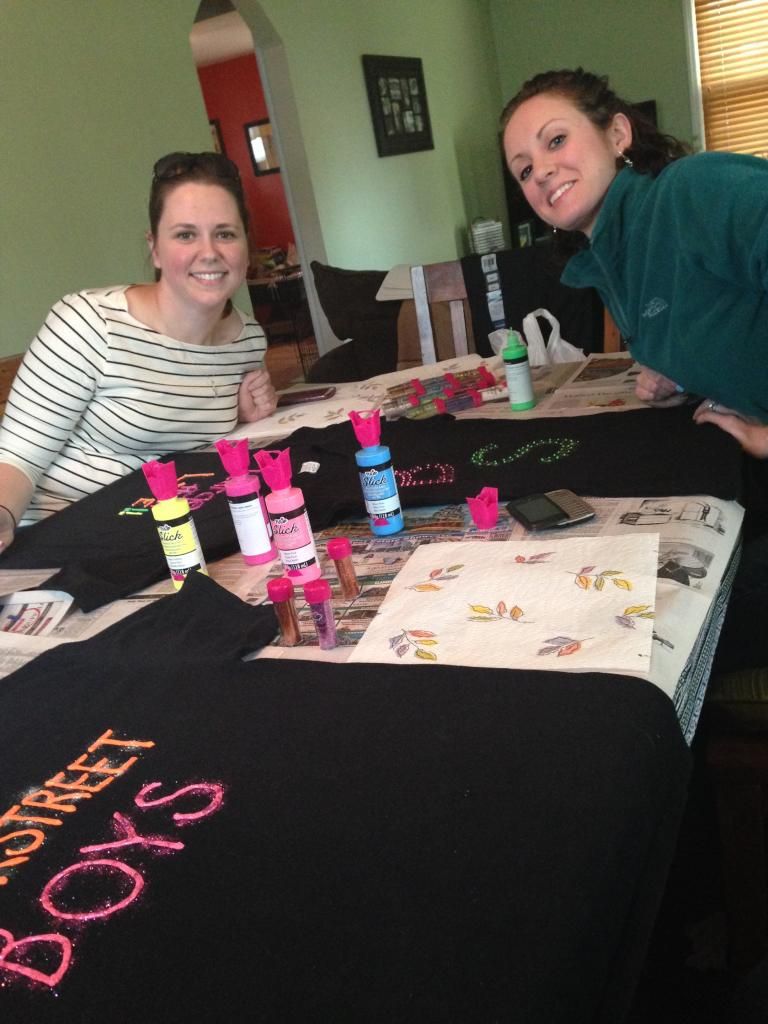 Lots of glitter and lots of neon paint and we have these glorious masterpieces!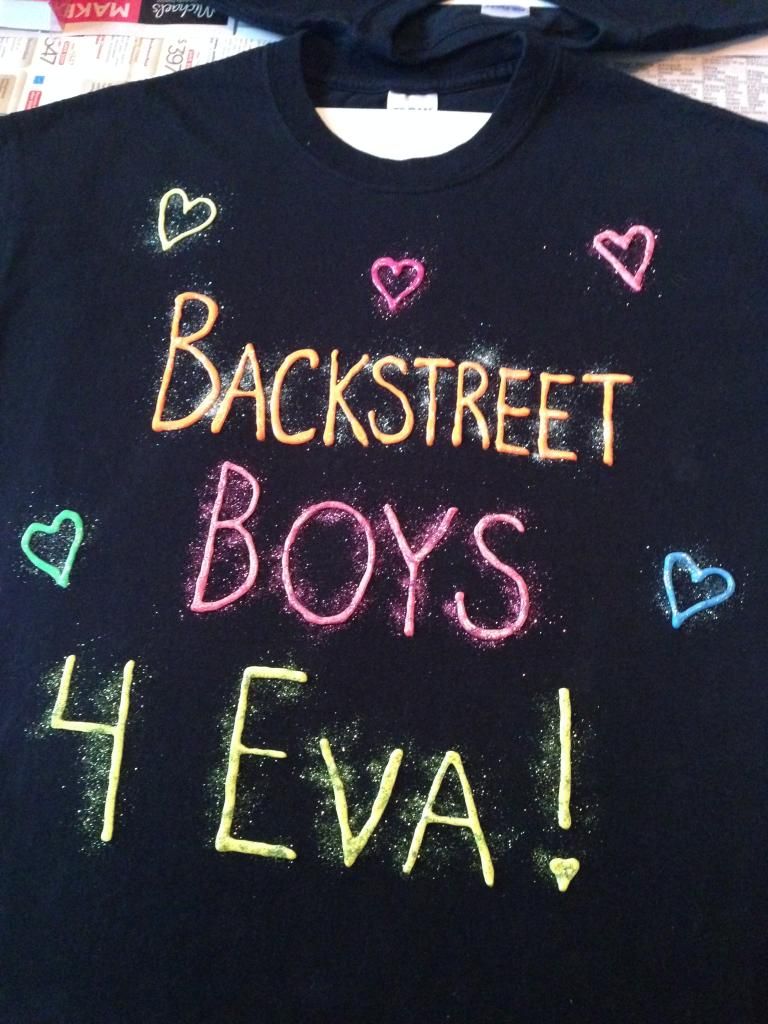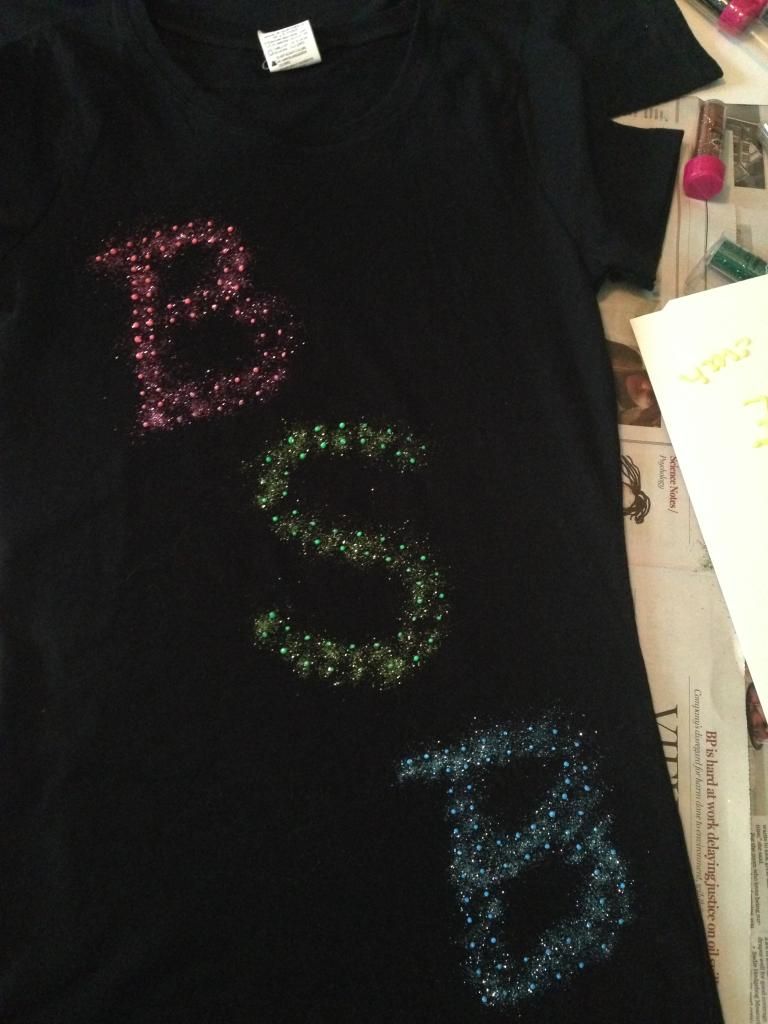 FABULOUS, right?!?!
We have something extra special planned for the backs of the shirts, but I think that will be a surprise  :)
And of course we had to celebrate our hard work with a little bit of delicious fondue!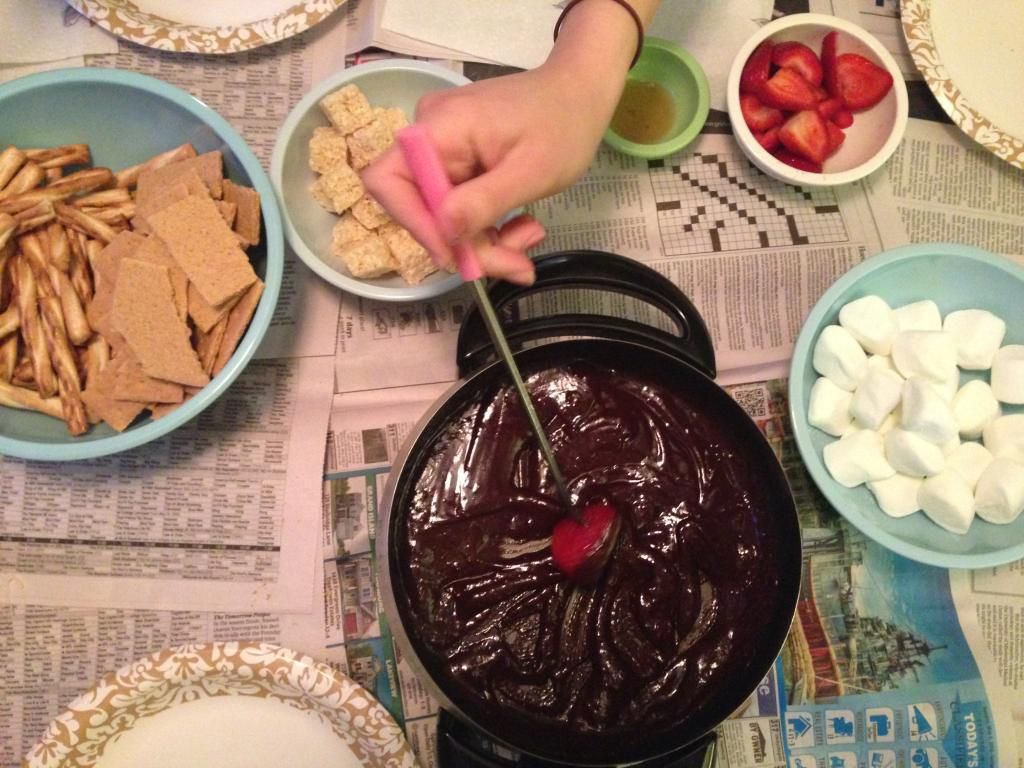 Have you ever made puff paint t-shirts for a concert or other occasion?