Ladies Brunch
A few weeks ago I made a post about some decor ideas for the brunch I was throwing for my best girlfriends...you can read that post here! My brunch was yesterday, and even though there was about 6 inches of snow on the ground (seriously...I don't want to talk about it) we had such a great time and I think everything turned out really beautiful.  The image that I had in my head definitely came to life!
In my original post, I was thinking of hanging balloons from the ceiling, but after thinking about it, the balloons really didn't match the "vintage tea party" theme I was going for, so I went a different route with my favorite girly colors!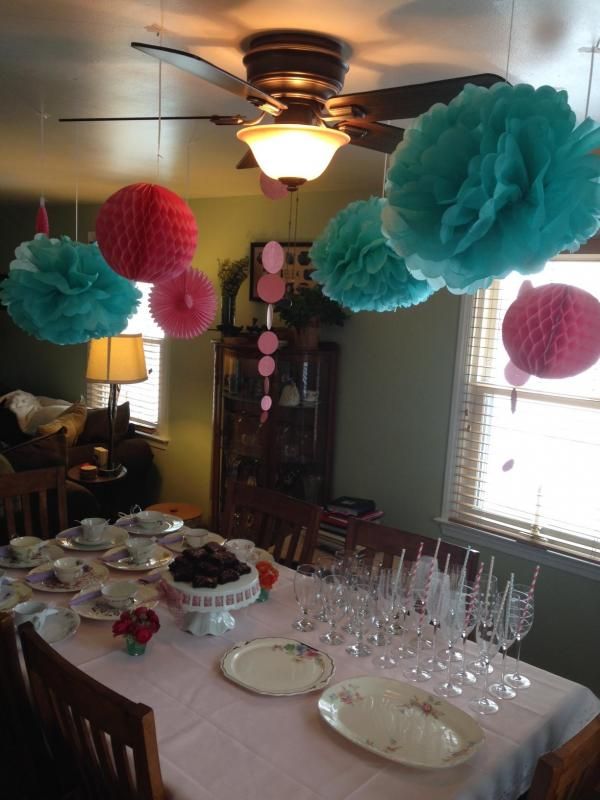 I think the paper decorations made the perfect atmosphere for my tea party brunch!  It wasn't overwhelming, but added the perfect touch.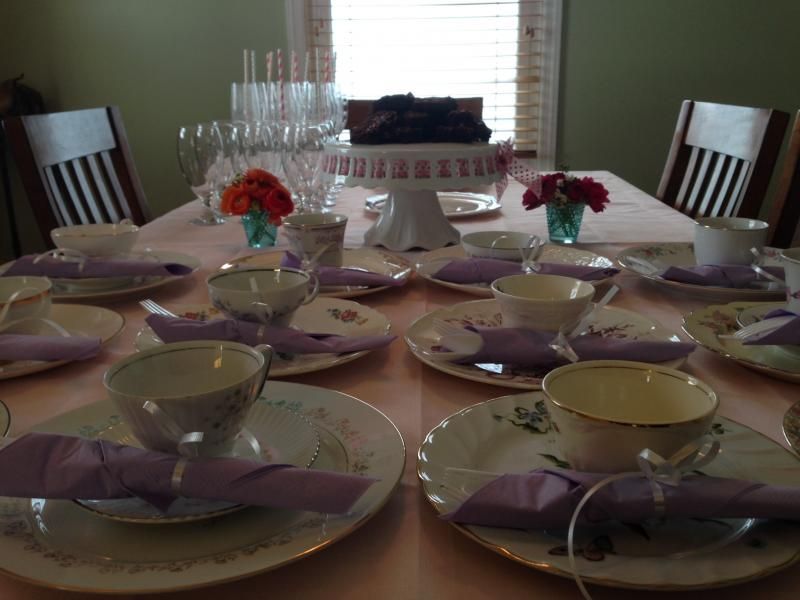 My mom and I went to pretty much every single thrift store in the area and was able to find vintage-looking plates and cups that matched my original idea.  I think my friends were surprised at this sweet detail, and each person was able to take their own plate and cup home as a brunch party favor!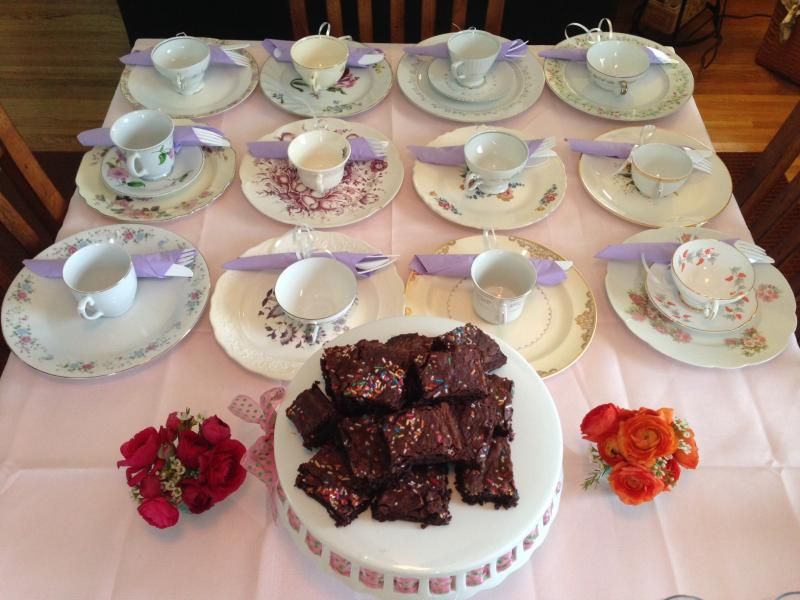 I was super excited to find ranunculus at the grocery store, so I bought a bright pink and vibrant orange, and used my little teal blue cups that I had in my kitchen to make mini-centerpieces like in my inspiration post.  It was nice to have floral centerpieces that weren't so tall that you couldn't see across the table.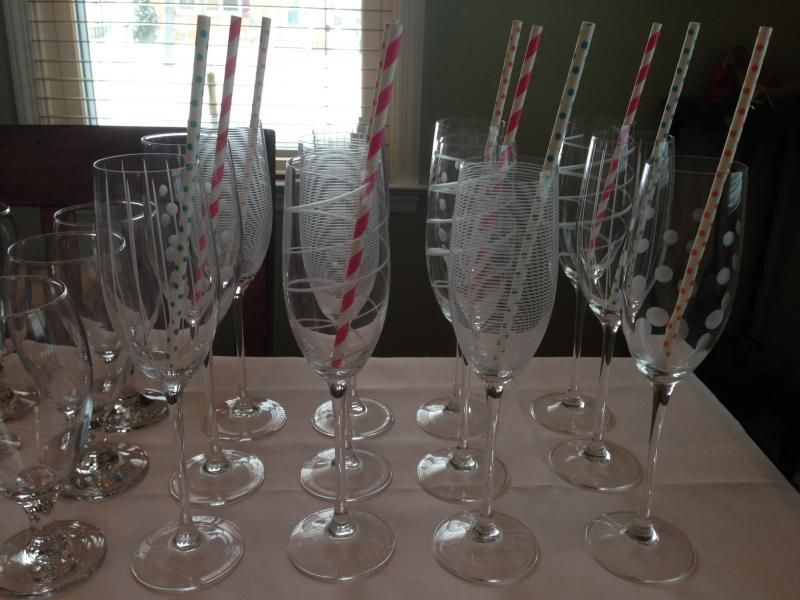 What's a brunch without mimosas and bellinis?  I was able to find brightly colored paper straws which I placed in my fabulous champagne glasses.  We had orange juice, peach nectar, and strawberry nectar to mix with sparkling wine...I may or may not had about four glasses.  It was a good day.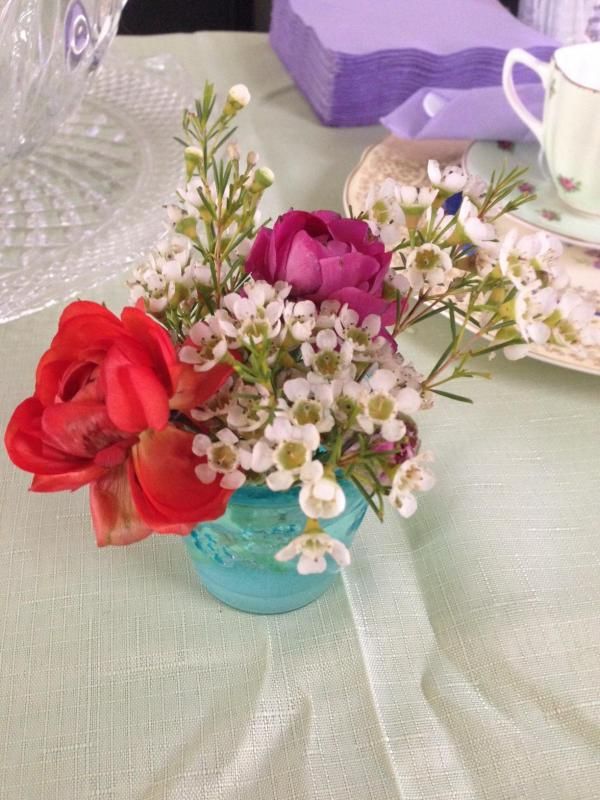 Thank you so much ladies for a fantastic brunch!  I love you all to bits and pieces!