Personal Style: Black and Blue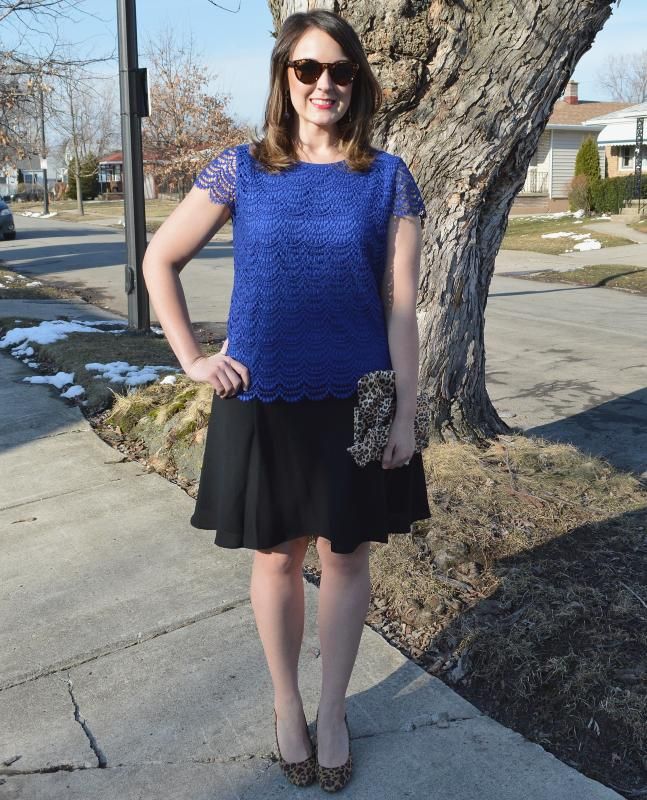 I know that the "rules" say black and blue aren't the best colors to pair together, but black and cobalt blue are one of my favorite combinations.  I really should have more cobalt in my wardrobe; it's such a fantastic rich color.
I have made many posts in the past about animal print being a neutral, and it definitely works its magic again in this outfit!  I feel that the shoes and clutch were the perfect unexpected accessories to make the outfit special.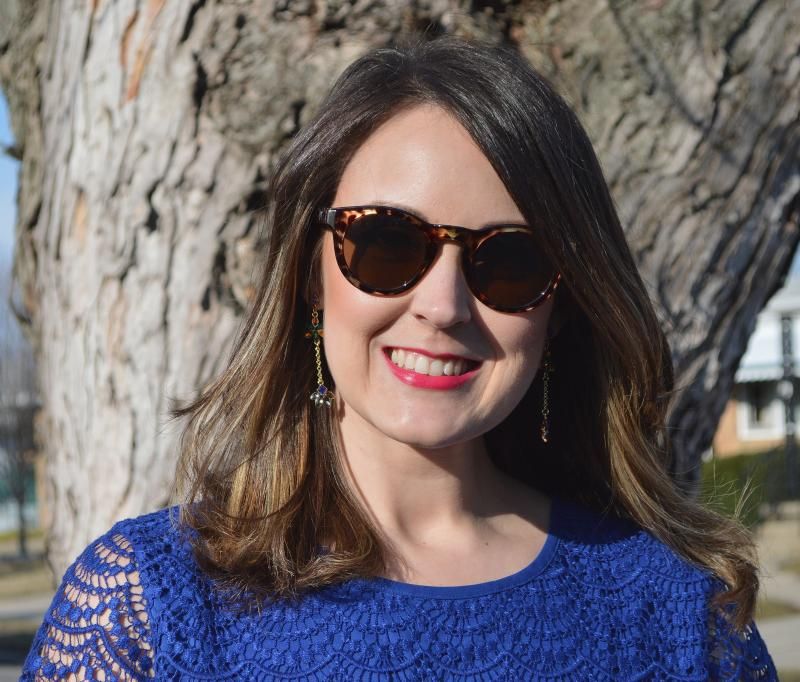 And seriously people, this is the first time this year that I've gone tight-less, and it's GLORIOUS!  Now all I need is a tan so I'm not transparent and I'll be ready for summer.
DETAILS
Top:  EXACT, SIMILAR Skirt:  SIMILAR Shoes:  SIMILAR Clutch:  SIMILAR