Miranda Kerr for H&M
Happy Friday!  It's officially spring!  Spring...and it's freezing cold outside, but there is a promise of a warm up in our future, and the new H&M spring collection featuring the gorgeous Miranda Kerr leaves me longing for the warmer temps. I was able to check out the new collection in store, and there are a lot of great pieces!
Here are a few of my absolute favorites.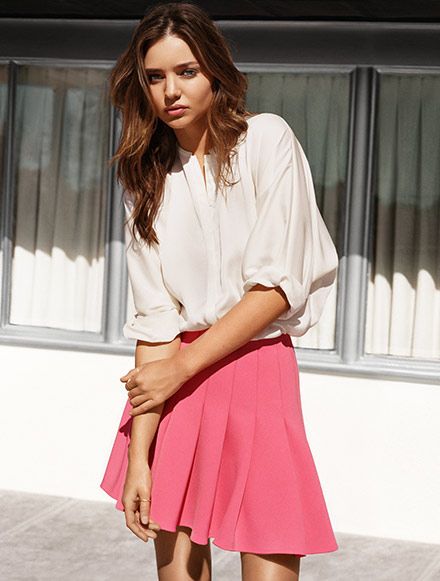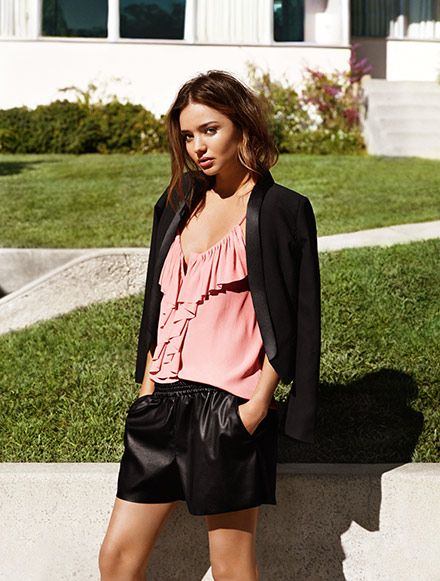 Tuxedo jacket:  $29.95 Ruffled top:  $9.95 Faux leather shorts:  $17.95
Top:  $12.95 Skirt:  $24.95 Shoes:  $69.95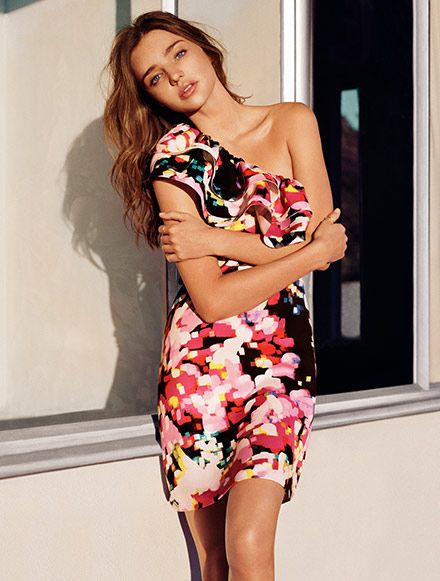 Dress:  $19.95