2014 Buffalo Bridal Expo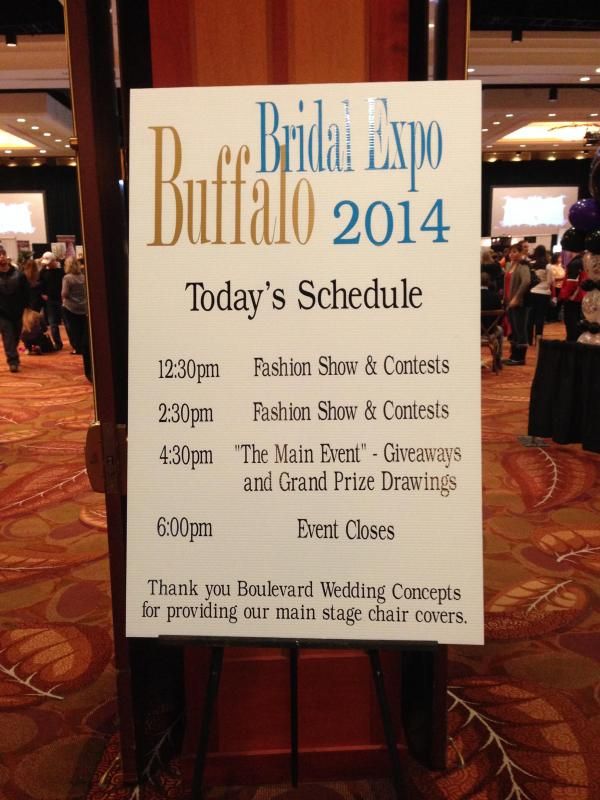 About two weeks ago, I was invited to the 2014 Buffalo Bridal Expo at the Seneca Niagara Casino.  Because I'm so punctual (not) I'm just getting to writing my review now.
But better late than never, right?  :)
Luckily, my good friend Brook is engaged, so we went with a group just to see what new trends and vendors have popped up in the wedding industry since I was planning my own wedding 5 years ago.
Of course I had to snap a picture of the beautiful bride-to-be!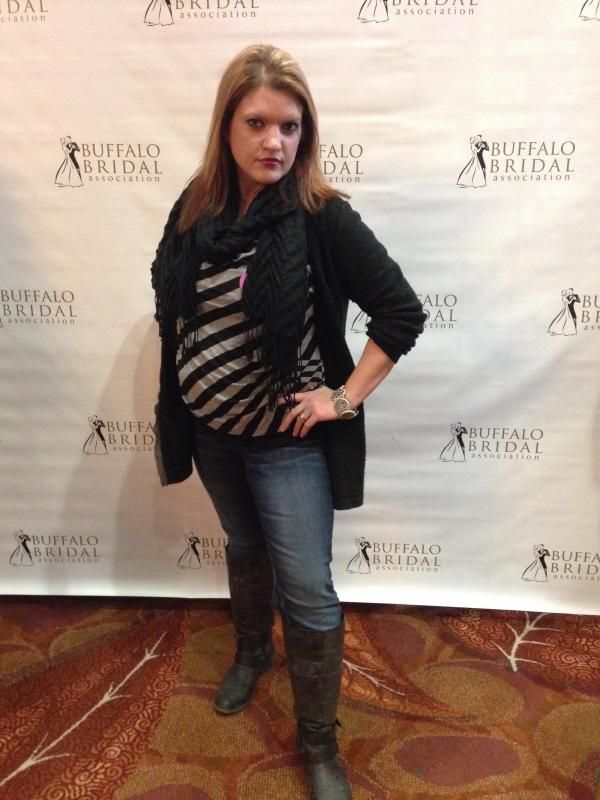 As soon as we walked in, the fashion show was about to start.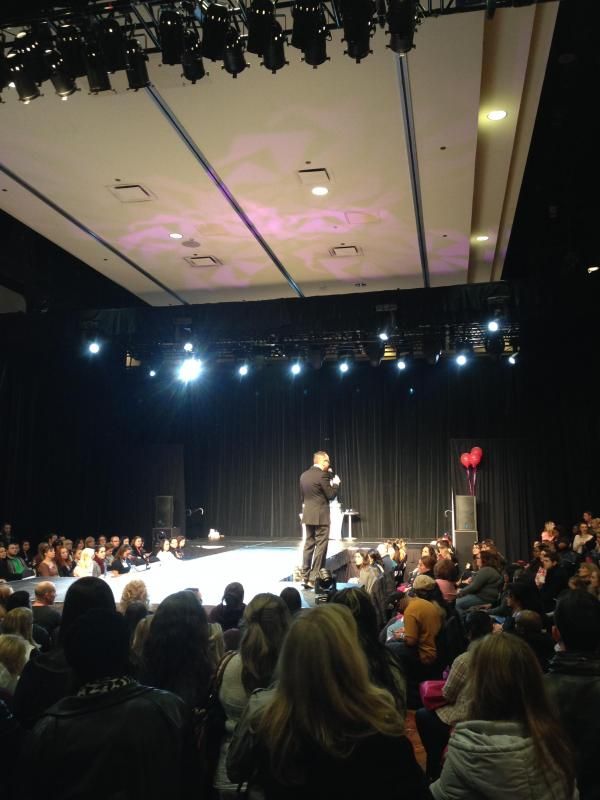 They had a little contest in the beginning where couples had a dance-off to win some prizes.  It was pretty hilarious and they were all really good sports!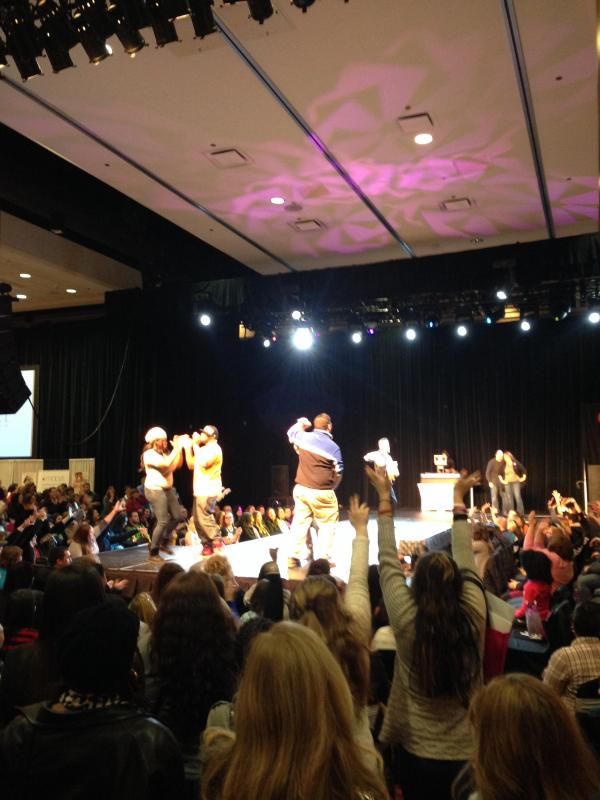 All of the dresses in the show were gorgeous, and the men looked so dapper.  The trends that I'm seeing this year are lots of bling and embellishments as well as princess-like ruffles!  Two trends that I can definitely get behind!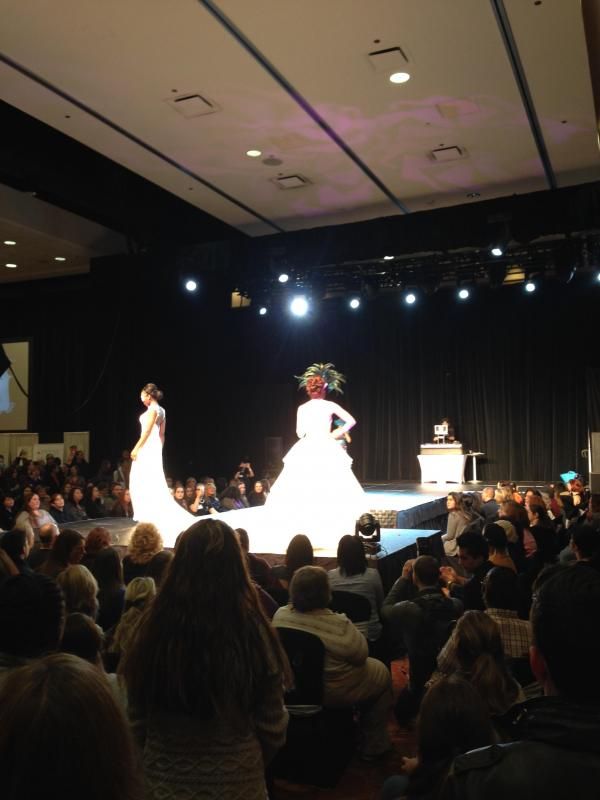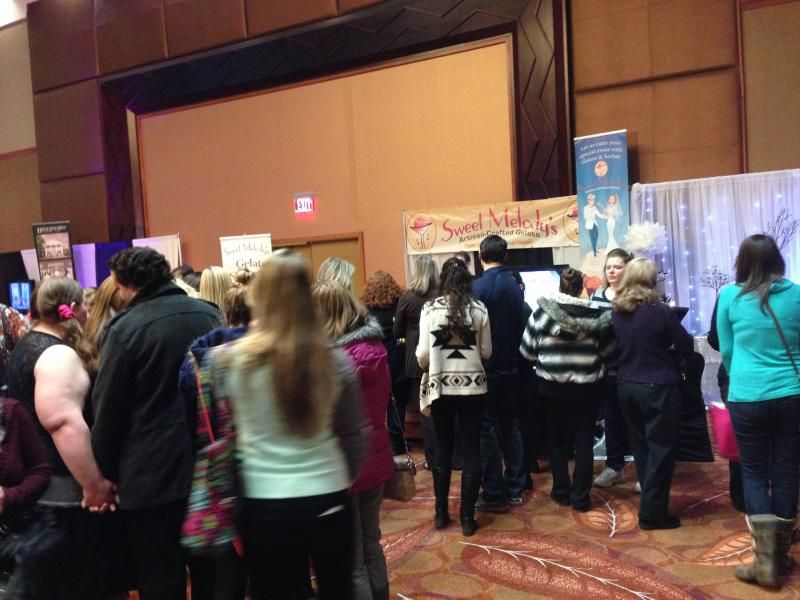 Beautifully embellished belts were also very prevalent among the different dress styles.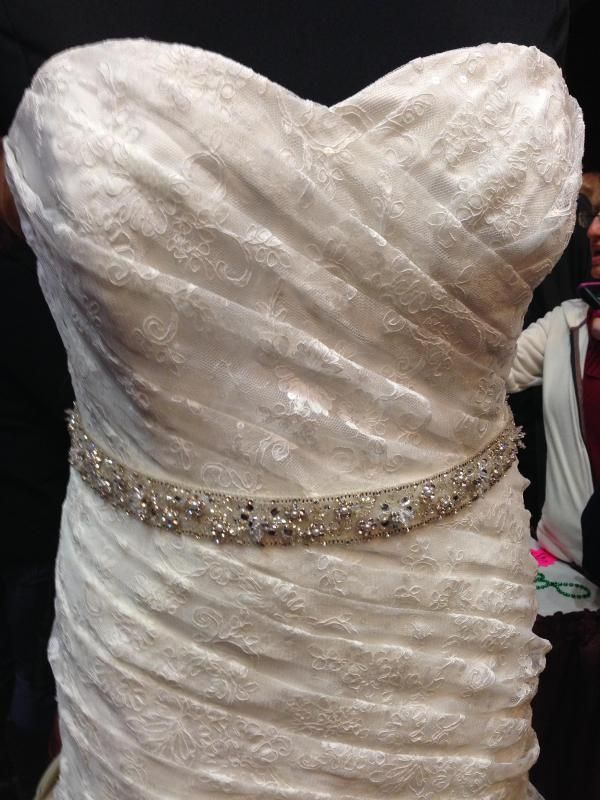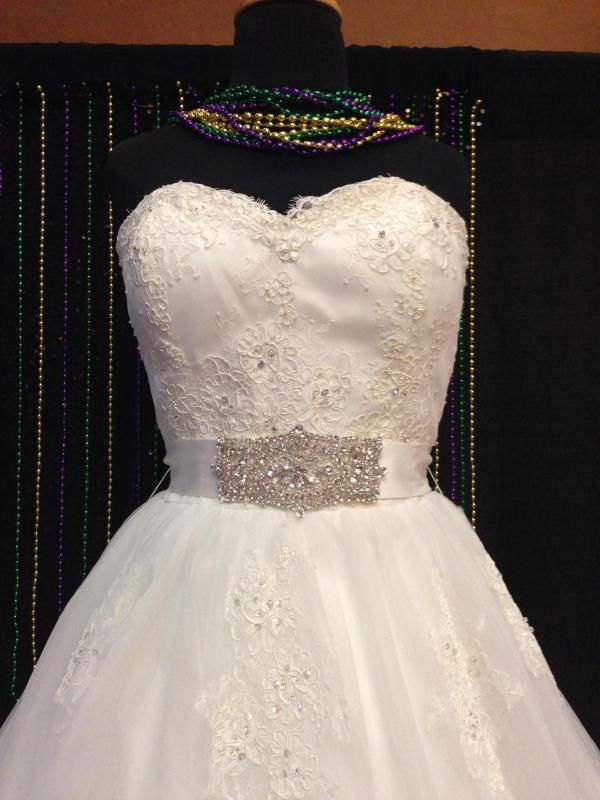 This dress was all beaded lace, and the details were exquisite!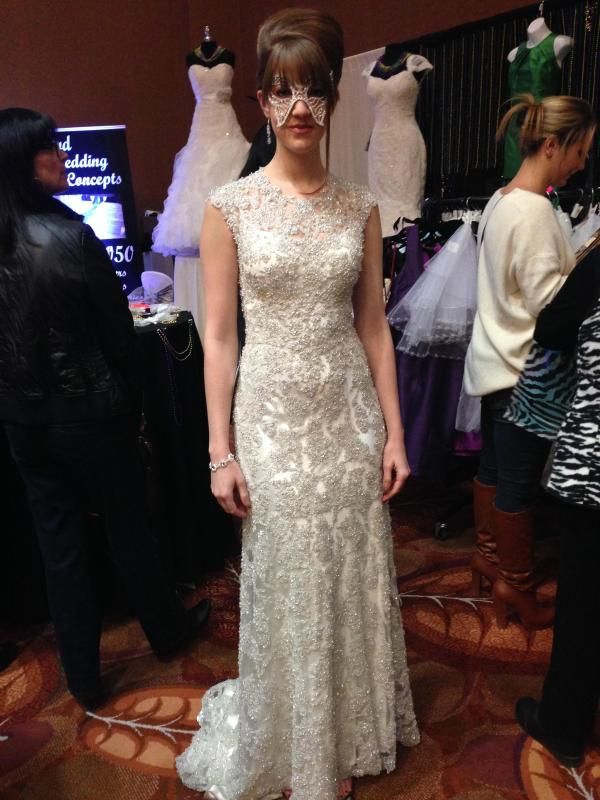 The dress below was definitely my favorite out of the entire show and I'm so happy that I got to take a close up picture of it.  How amazing is that bodice?!?  I so wish that I could have that exact dress, except cut above the knee and black.  Hello, I would wear that everywhere.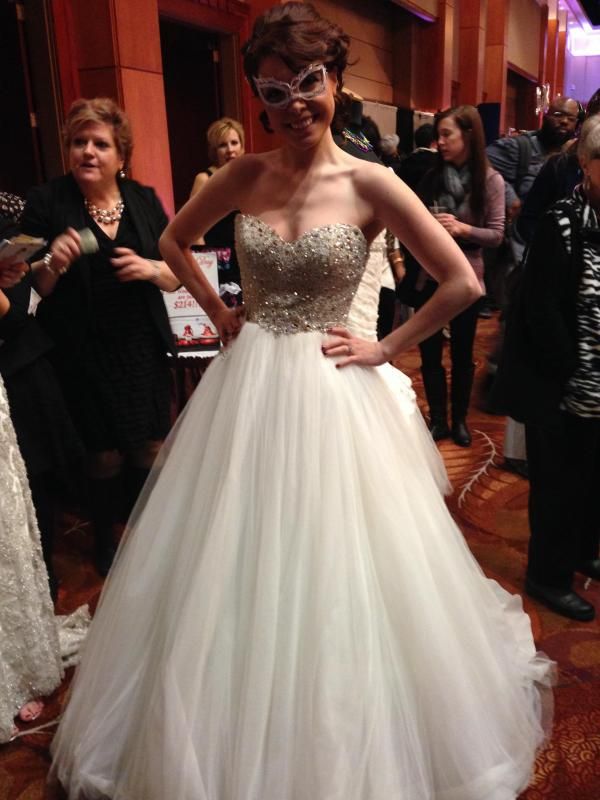 Brook actually ended up purchasing this great crystal headpiece.  It was a fantastic price and fit her head super comfortably, so she couldn't pass it up!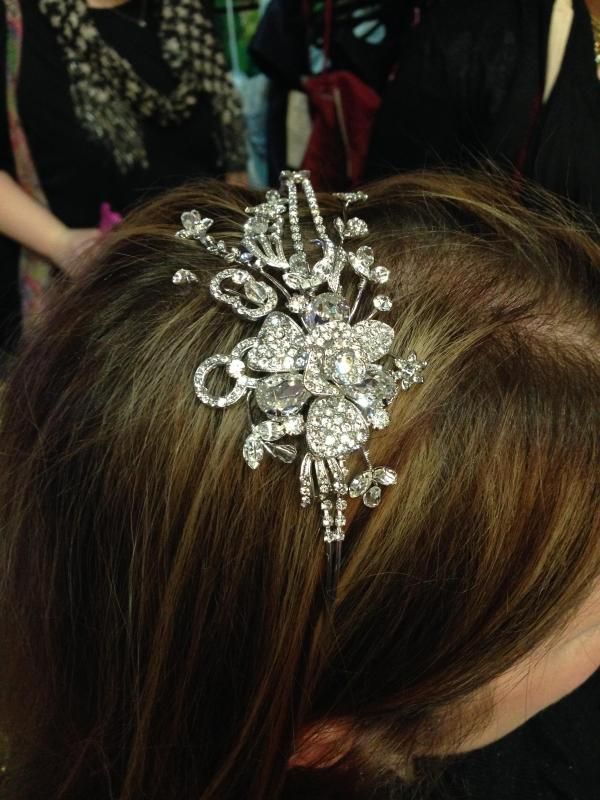 I've seen this trend online before, but I've never actually held one in person until now.  How cool is this unconventional broach bouquet?  Such a neat alternative to a floral bouquet, and it gives kind of a vintage vibe.  It was pretty heavy!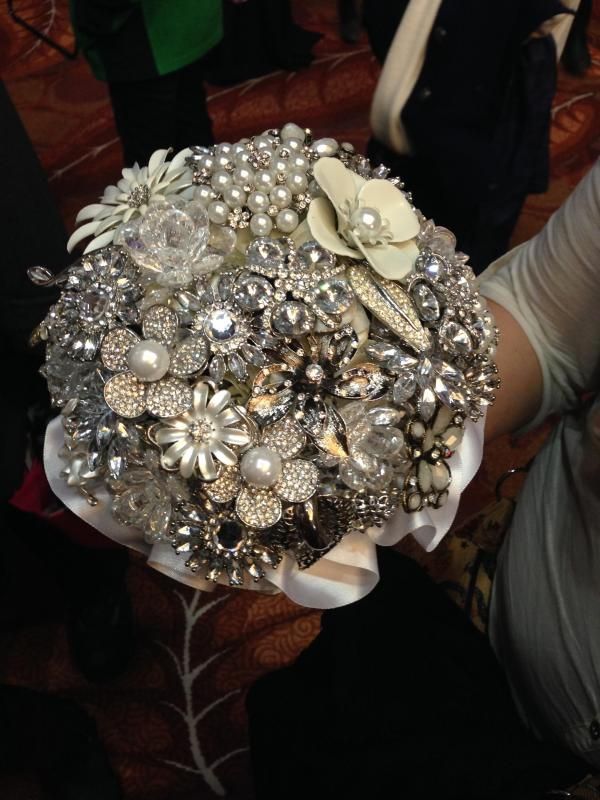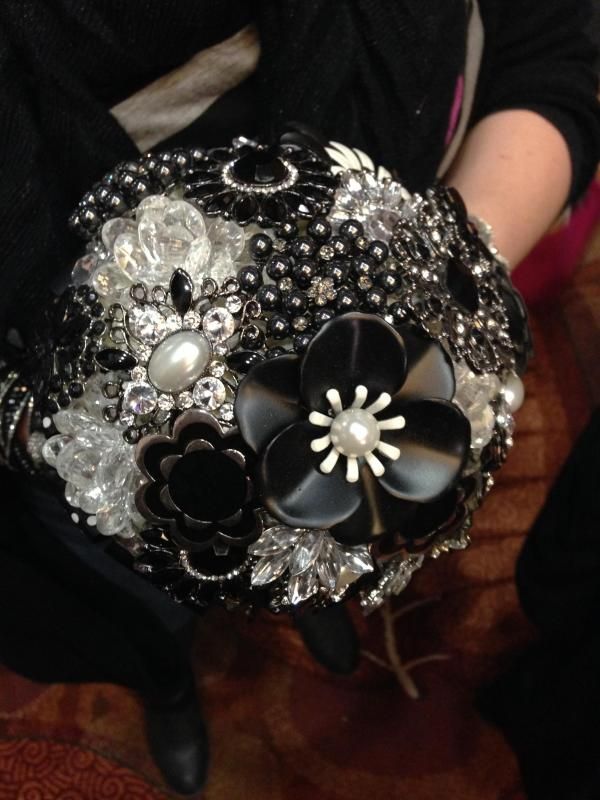 No surprise, fancy tablecloths are still a big thing.  This one was my favorite...all silver sequins.  I wanted to make a dress out of it lol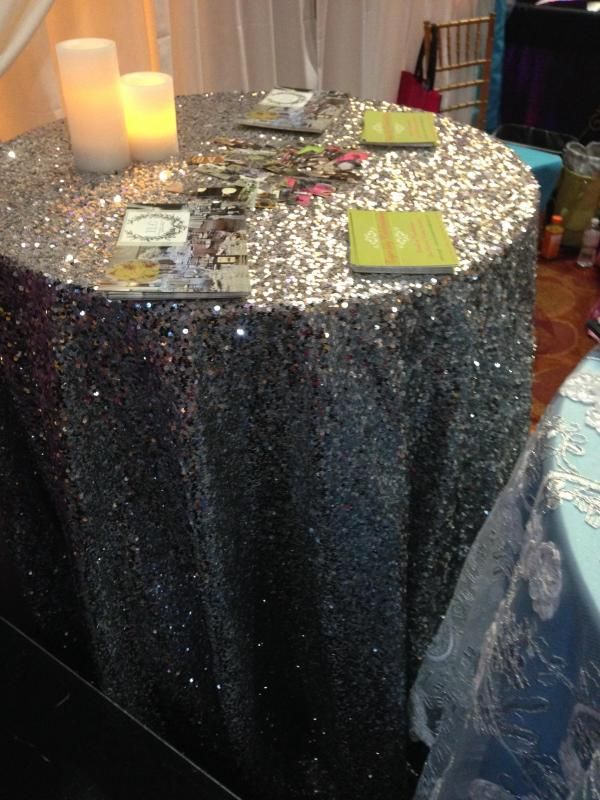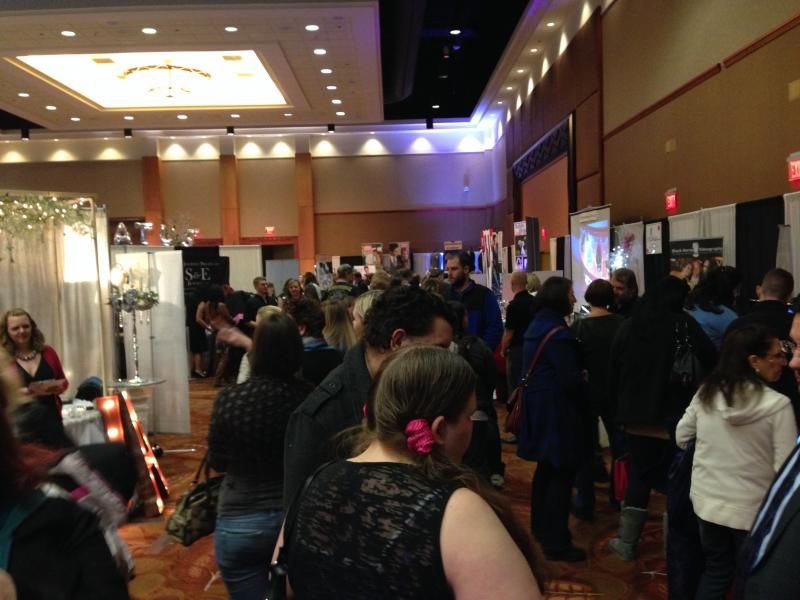 I had such a great time and it was a fantastic show!  I know it's going to be a good time whenever I get to look at beautiful dresses and eat yummy cake samples.  I hope all of the brides who attended this show were able to get a lot of great ideas for their upcoming weddings!