The Limited Red Carpet Party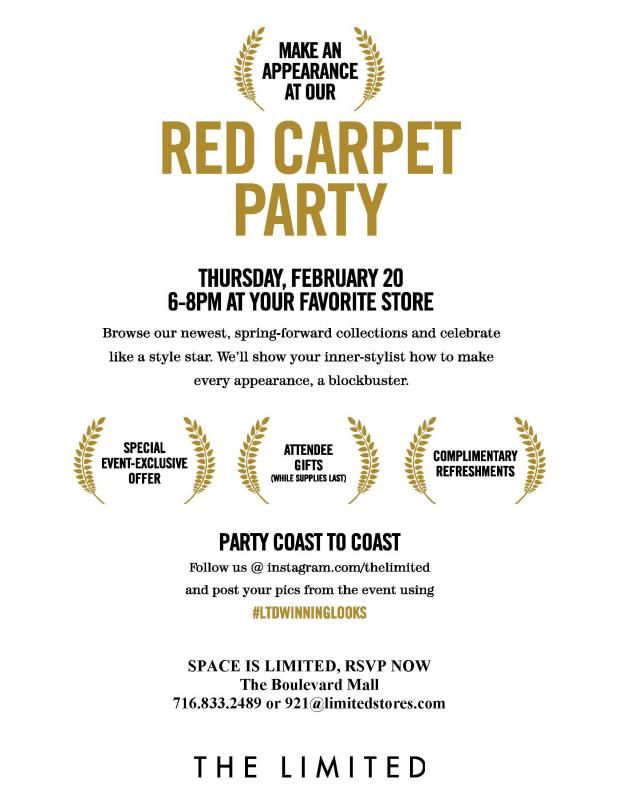 Who wouldn't want to attend an event with the words "red carpet" and "party" in the title?!?
The Limited at the Boulevard Mall is hosting a fabulous Red Carpet Party on Thursday, February 8th from 6-9pm to  show off their newest collection for spring!  Attendees will also receive an event-exclusive  offer, gifts, and refreshments!  Shopping, gifts, and food?  Count me in!
Make sure to RSVP...space is limited!