Giant Reese's Peanut Butter Cup Cake
About two weeks ago, BFF Krystle texted me this video: [youtube http://www.youtube.com/watch?v=zvBJcjqhlPs]
Immediately I thought, alright, we can do this!  This looked way too amazing and pretty easy, so I started thinking how I could attempt this.
I didn't want to go out and buy a silicone cupcake cake pan just for this project.  Then I realized that I had a metal giant cupcake cake pan that I got for my bridal shower.  I was going to put plastic wrap in the pan before I poured the chocolate in to make the shell, but smart me left the plastic insert in the top of the pan.
I melted a bag of chocolate chips and spread the chocolate as evenly as I could inside of the plastic insert.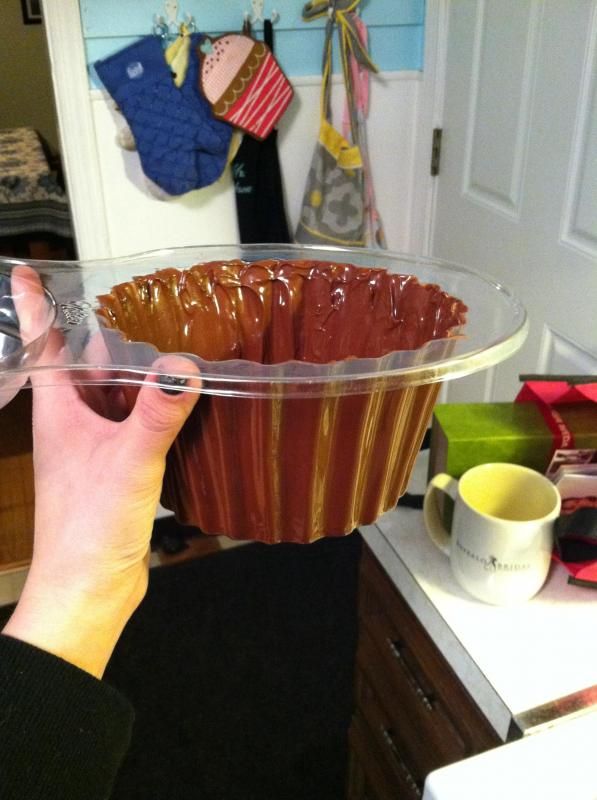 Then I stuck that puppy in the freezer and made my favorite Hershey's chocolate cake in the cupcake pan.  The full recipe on the cocoa box made enough to bake the top and bottom of the cupcake, so I baked it all and then crumbled up the cupcake top to make a trifle.  Yum!
After the chocolate shell was nice and cold, I cut down one side of the plastic and popped the chocolate shell out.  It turned out pretty well!
I made a quick chocolate ganache and my famous peanut butter buttercream and we were ready to assemble our cake!  You can find my buttercream recipe HERE!
I followed the assembly instructions in the video above, and here's how it turned out!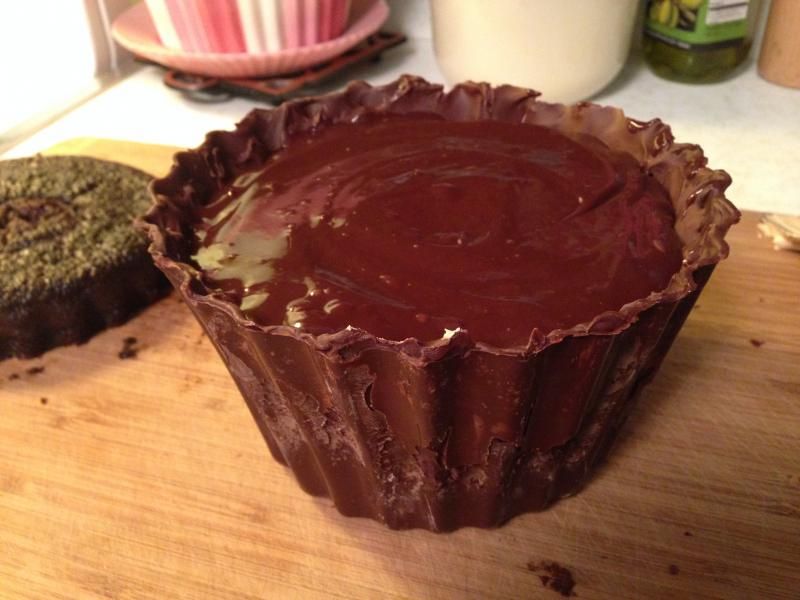 Isn't this beautiful?!?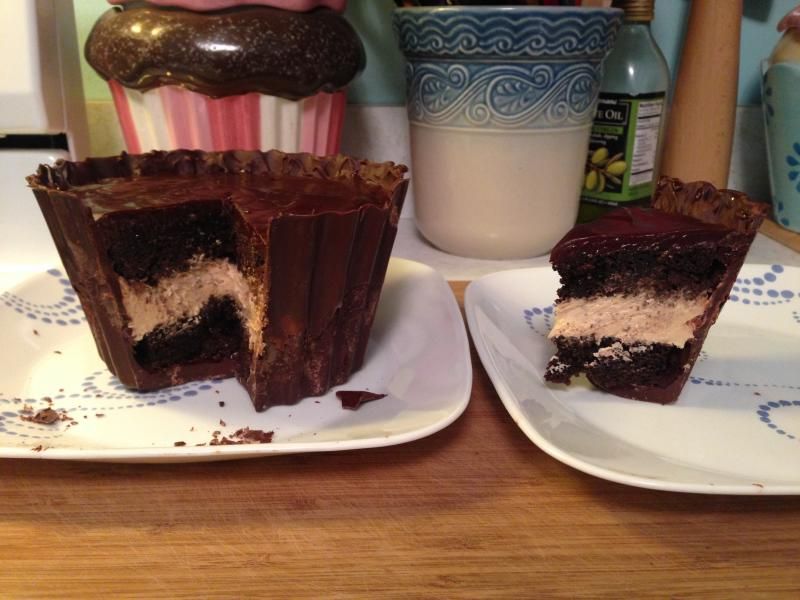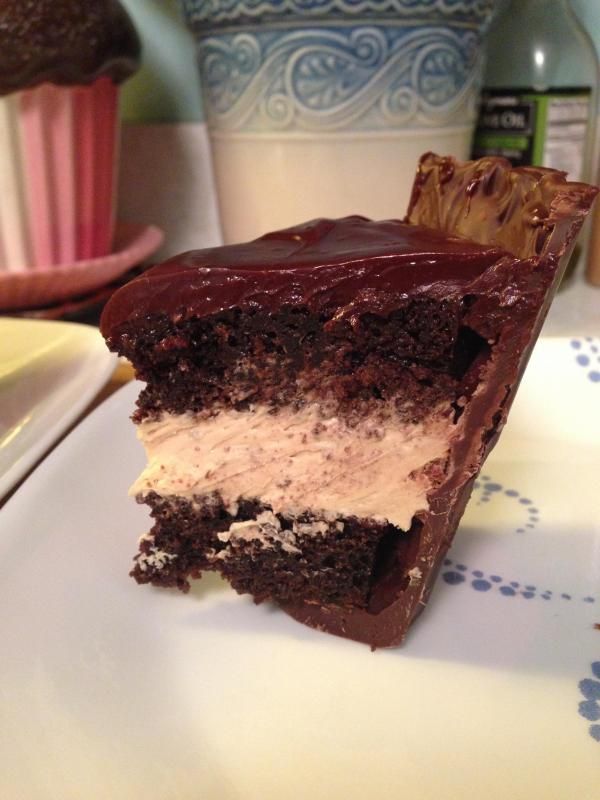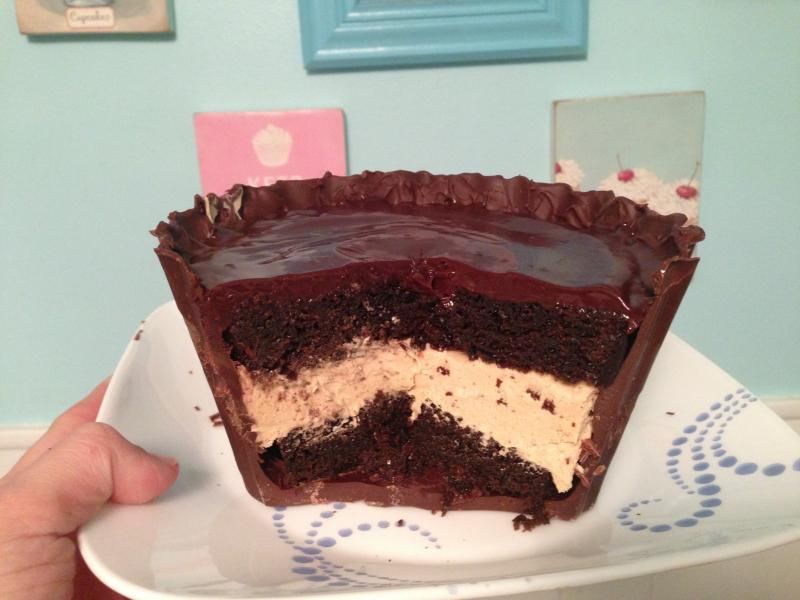 If you can, you need to make this.  It's so good, but so rich, so just a little slice will send you into a chocolate and peanut butter coma.