Flurrious!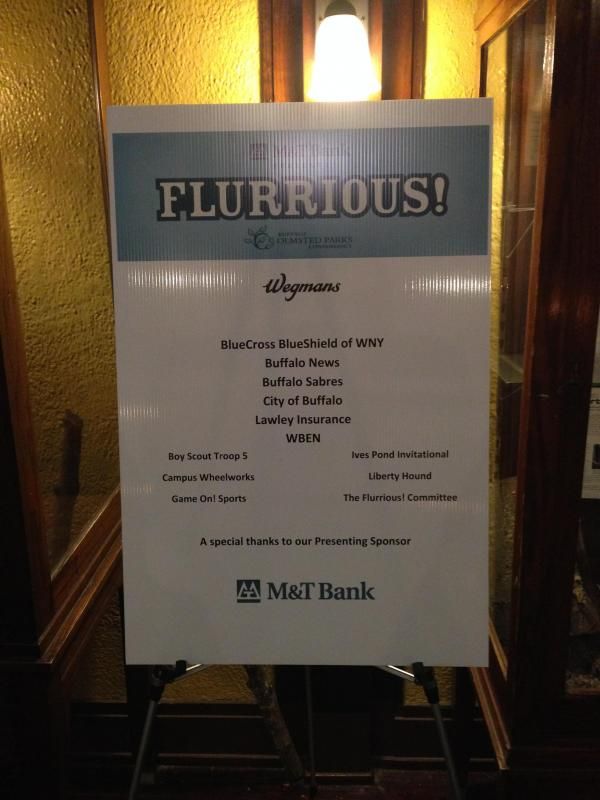 On Friday, Nicholas and I attended the kick-off party for Flurrious, the outdoor festival at Delaware Park celebrating everything winter!
We were invited to attend since Nicholas was a finalist in their Olmsted Parks photo contest.  Five out of the ten photos in the finals were his!  And even though he didn't win the grand prize, I was so proud of him.  I thought his photos were fantastic.
The kick-off party was in the Parkside Lodge, this cute little building in Delaware Park, which is only about a mile from our house.  We are so lucky to have such a great resource as the park so close to our house!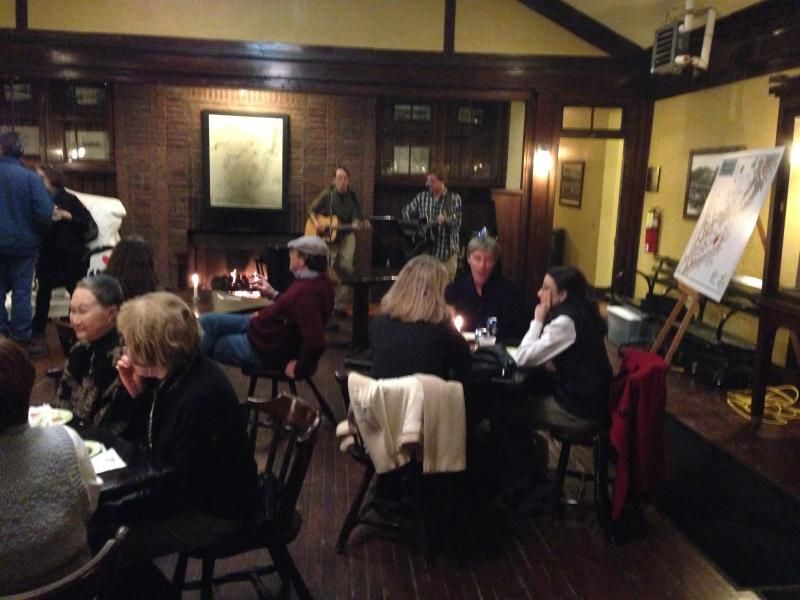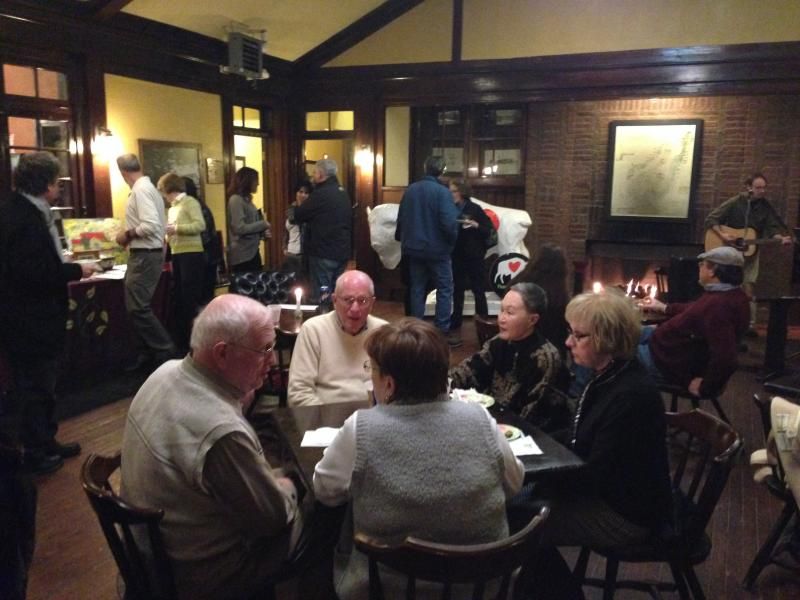 It was so cozy inside with the fire.  There was a really good crowd and everyone was super friendly.  This was our first time at the Lodge and I can't wait to go back if they have other functions!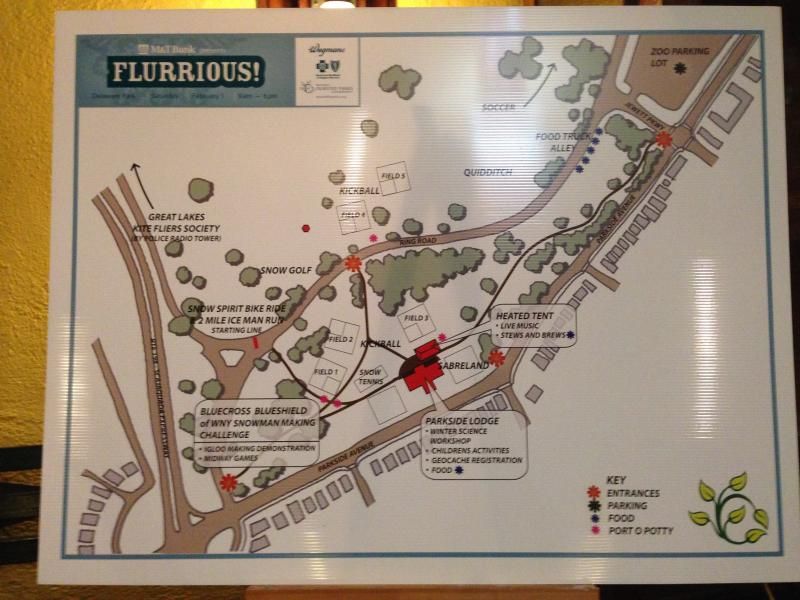 This was the map for the actual Flurrious festival, which was on Saturday.  They had so many events from snowman building contests to bike races and even Quiddich matches!  Yes, quiddich!  Unfortunately I was unable to attend the event itself since I had to work, but Nicholas went and said that it was a great time.  The weather warmed up to a balmy 35 degrees, so that brought out a great crowd!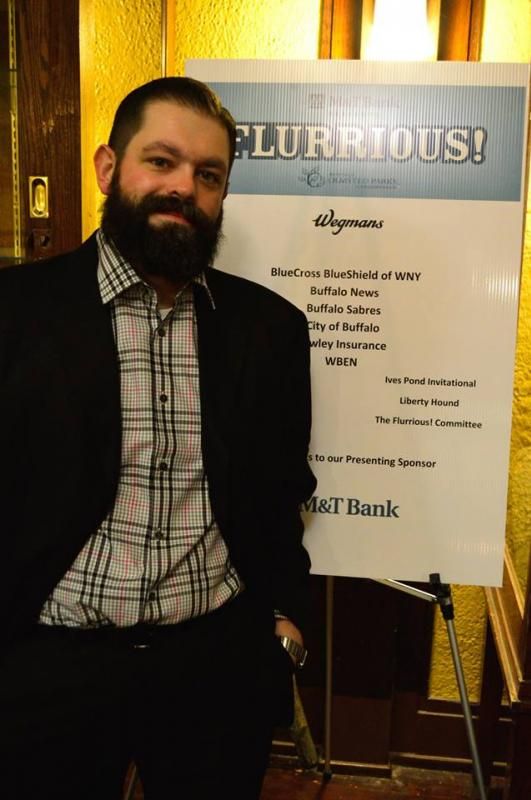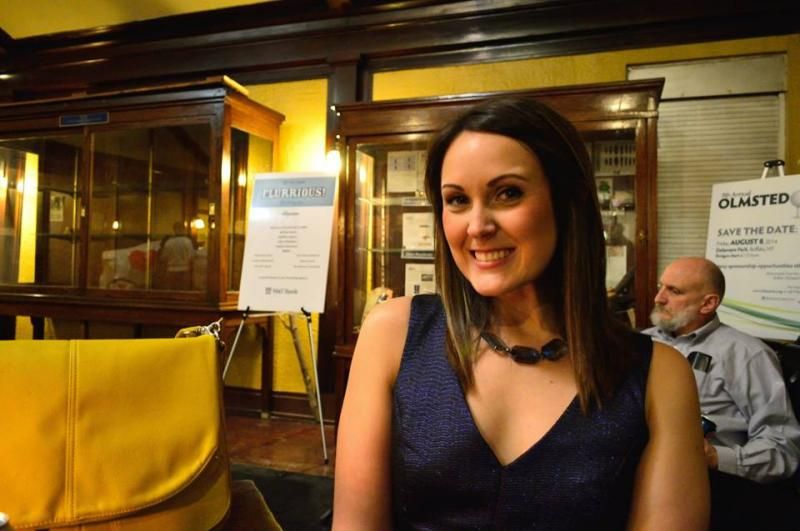 I also made sure to take a few shots of Nicholas next to his photographs that were in the competition.  They were beautiful...he has such a great eye for nature.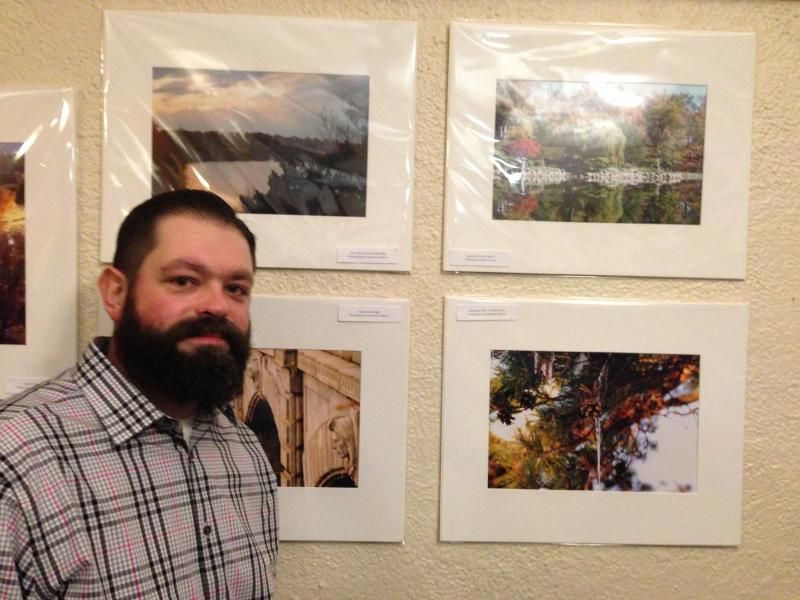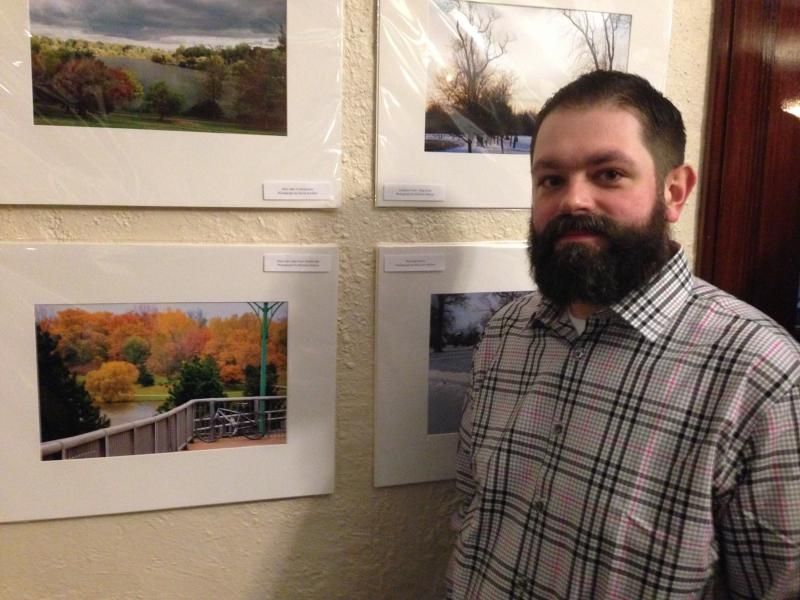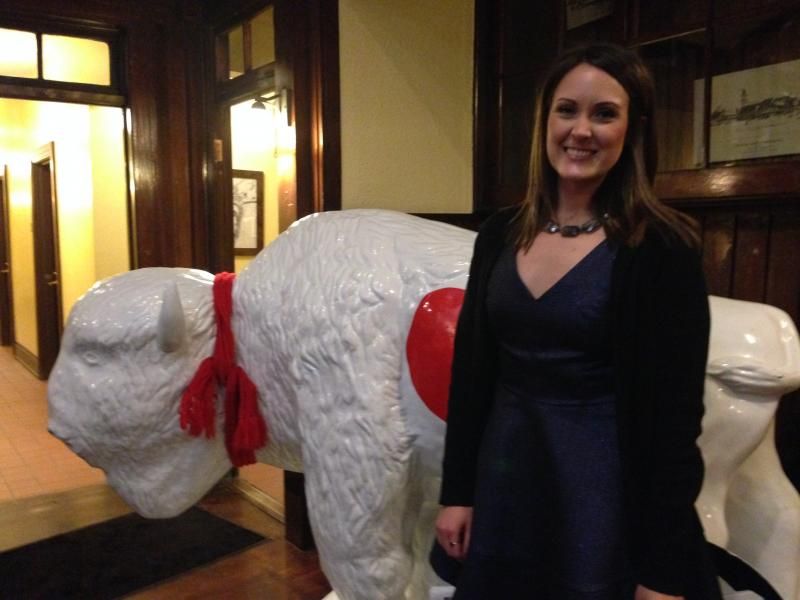 Citybration made an appearance with their giant Buffalo!  That website is such a great resource for anyone living here, or anyone who is planning to visit.  It lists all of the wonderful festivals and events that are coming up in this great city.  You can also sign up to get regular e-mails, which have helped me find new events to go to that I didn't even know existed!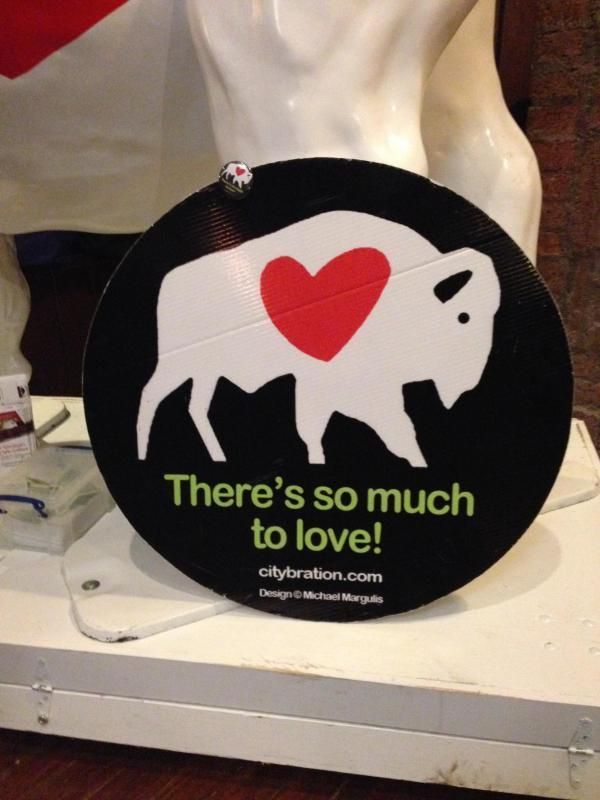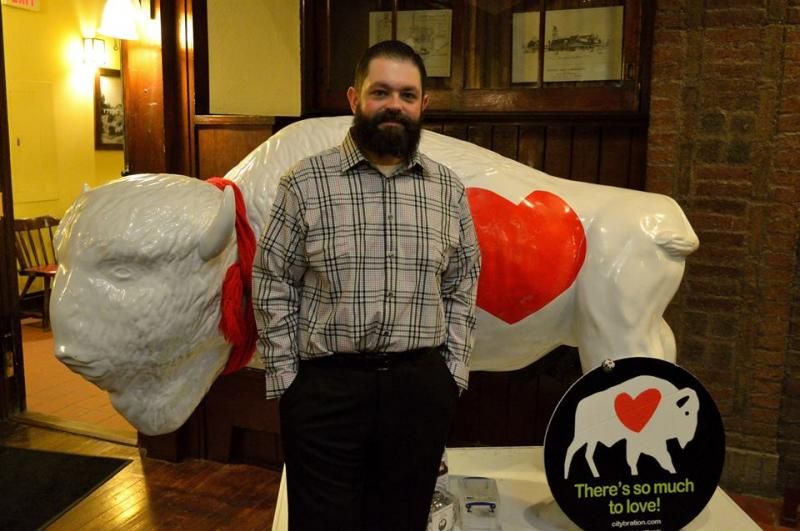 And we made sure to pick up some Flurrious and Olmsted Parks swag.  I'm wearing my shirt as we speak!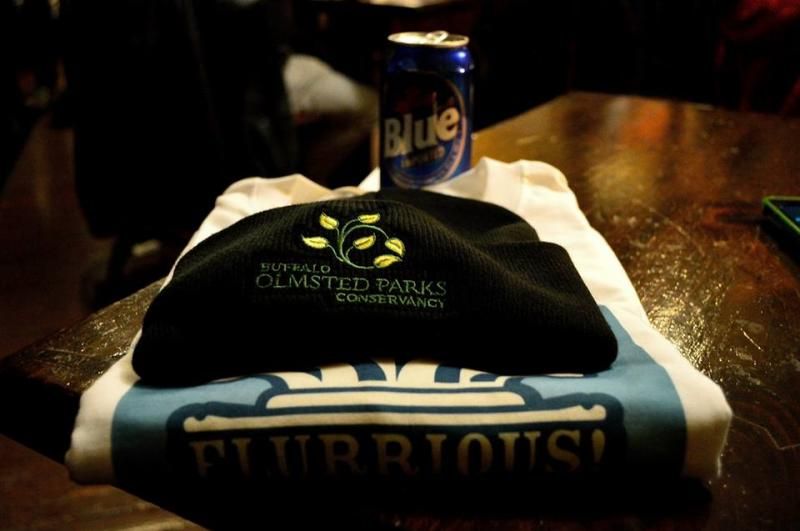 I'm so grateful that we were able to attend this fantastic event.  Even when the weather gets into the single digits, there's still so many things to do in this great city of Buffalo!