Winter Luau!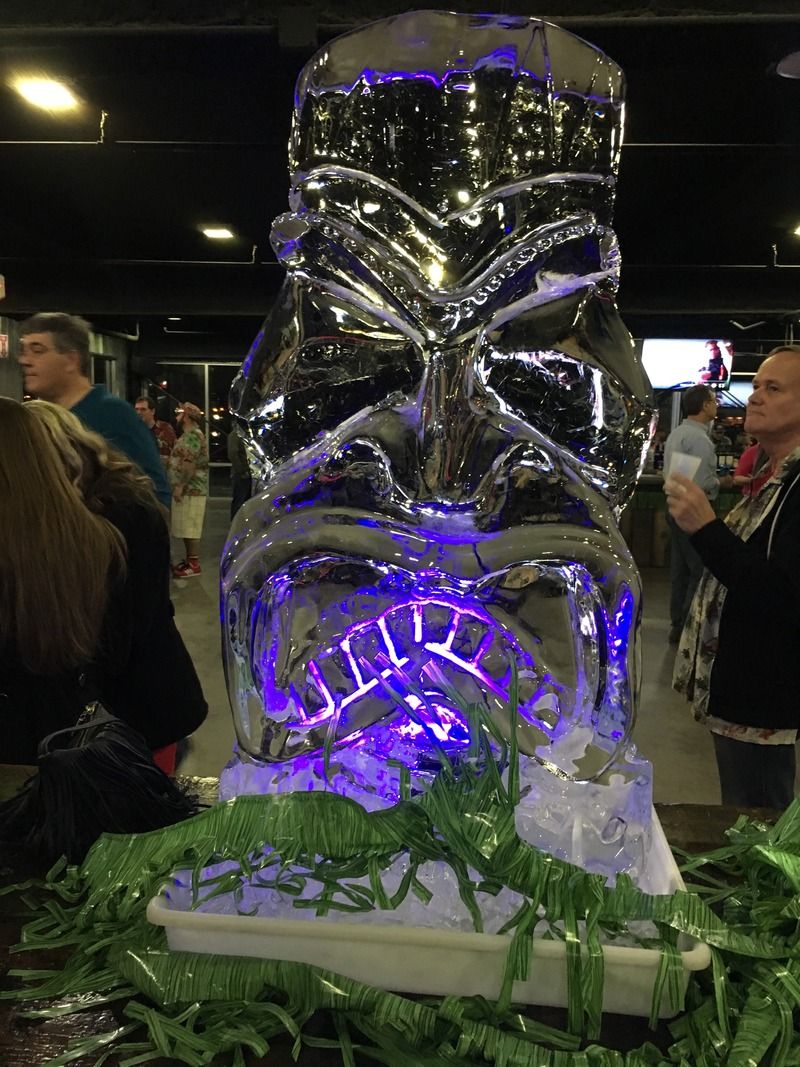 Last week I had posted about the Maad Tiki Winter Luau, and I ended up going with my friend Angela.  We had a great time!
The party was held at Buffalo Riverworks, which is a new-ish location in the city.  It's a great space for events, and the roller derby actually holds their bouts there, which is pretty awesome.
The party was held on the second floor. They had bands, a dj, wearable art, and artists who were selling their work as well as live-painting, which was really great to see.  So many talented people in one space!
As you know, I love dressing up, but I couldn't find anything tropical to wear. I ended up wearing this super cute Hell Bunny sailor dress from Hot Topic and went for kind of a 1950's pinup inspired look.
Here are a few photos from the event!