14th Annual Buffalo Chicken Wing Festival & Ticket Giveaway!
For those of you who didn't know, Buffalo is the birthplace of the chicken wing (which is why they are called Buffalo wings!)  Around here, everyone has their all-time favorite place that they like to go for wings.  Whether it be the Anchor Bar, Duffs, or any of the hundreds of restaurants that serve wings, all are unique and delicious.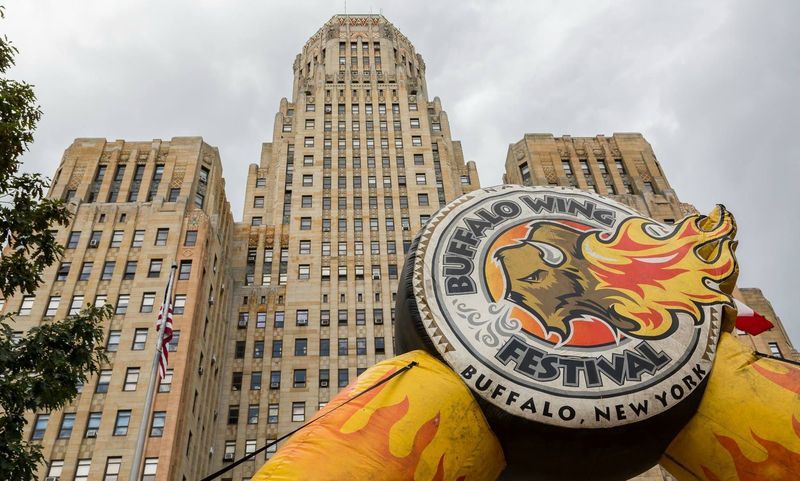 Lucky for us, Buffalo has a festival celebrating everything chicken wings...the Buffalo Chicken Wing Festival happening this weekend, September 5-6!  Now in its 14th year, the festival, which attracted 70,000+ attendees from all 50 states and 34 different countries last year, will feature more than 30 local, regional, national and international eateries serving more than 120 styles of chicken wings.  In addition to the food frenzy, festivalgoers can enjoy a weekend packed with activities ranging from competitive wing eating contests, amateur cook-offs, pageants, music, children's entertainment and even the ever-popular "Bobbing for Wings" competition.
The lineup of restaurants this year is stronger than ever including some new additions from the Northeast," said founder Drew Cerza. "It always amazes me how many really good wing joints there are in the U.S. We're proud to bring them to Buffalo, so they can show their stuff."
One addition for this year is Buffalo's first and most popular food truck Lloyd Taco Truck. The mobile eatery will be on hand debuting its "Chicken Wing Taco".
Many restaurants will compete in the annual National Sauce-Off Competition for bragging rights to the best wing sauces in America. The competition includes eight different categories of wing styles. New this year, restaurants are challenged to come up with a unique, out-of-the-box creative "craft" wing, as well.

One of the annual highlights of the festival weekend is the United States Chicken Wing Eating Championship
presented by the Seneca Buffalo Creek Casino. This wildly popular event, sanctioned by the International Federation of Competitive Eating, happens September 6 at 5pm.
This year, the competition takes on epic proportions as top-ranked competitive eater Joey Chestnut returns to defend his title. Last year, Chestnut devoured 183 wings in 12 minutes to take the title. Relative newcomer Miki Sudo will attempt to reclaim her 2013 title, which was her first-ever wing-eating event. Crowd favorite and five-time Wingfest World Champion Sonya Thomas will be on hand to battle the field.
Visit the
Event Schedule
page for a list of all the events and entertainment happening throughout the weekend.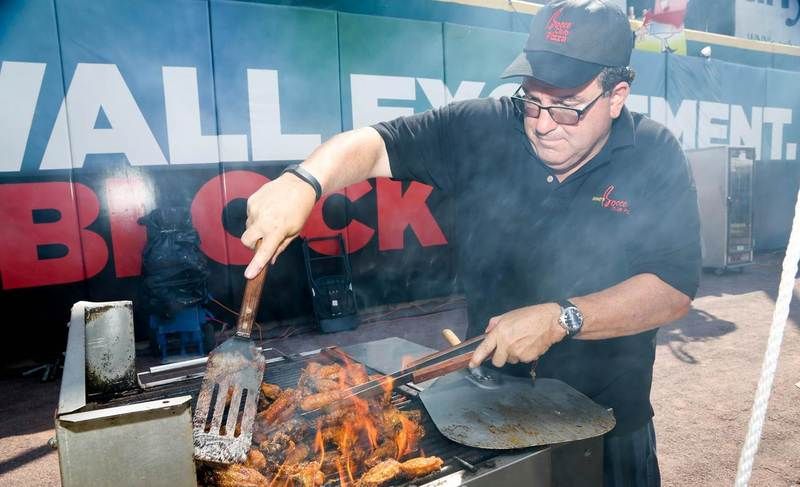 The 2015 National Buffalo Wing Festival is expected to be especially popular, as event organizers are weaving a "craft" concept throughout the weekend's activities. This means festivalgoers can enjoy everything from a cold craft beer and craft cocktail demonstrations, to several unique wing flavors and offerings.
In addition, local craft brewers including Resurgence Brewing Co., Big Ditch Brewing Company, Flying Bison Brewing Company and Community Beer Works are teaming up for the Consumer's Beverages Craft Beer Corner where they'll be pouring more than 15 different styles of beer all weekend. Better yet, brewery representatives will be on hand to talk about craft beer and wing pairings.

Because Buffalo loves you (and I love you as well,) I have partnered with the wonderful folks at the Chicken Wing Festival and am giving away two pairs of tickets to the event! All that you have to do is leave me a comment below...tell me what your favorite chicken wing flavor is! Make sure to leave your e-mail address along with your comment so I can notify you if you are the lucky random winner! Two winners will be chosen at random on Thursday, September 3rd.
Contest is now closed.  Thank you all for entering.  The winners have been notified via e-mail.
Make sure to follow along on social media for all-things chicken wings: Facebook: https://www.facebook.com/BuffaloWingFestival Twitter: @WingFest Instagram: @BuffaloWingFestival Online: www.buffalowing.com Official hashtag: #WingFest15