Mazra Natural Snacks
This post has been sponsored by Mazra Natural Snacks...all opinions are my own.
I love snacking. I mean it, I really love snacking. Most days of the week while I'm working, instead of having a big breakfast and lunch, I'll just bring little snacks and munch throughout the day. Most of us know the struggle, though, of keeping these snacks healthy. How easy is it just to run to the vending machine on break and pick out a candy bar or a bag of chips? Delicious, yes, but healthy, absolutely not.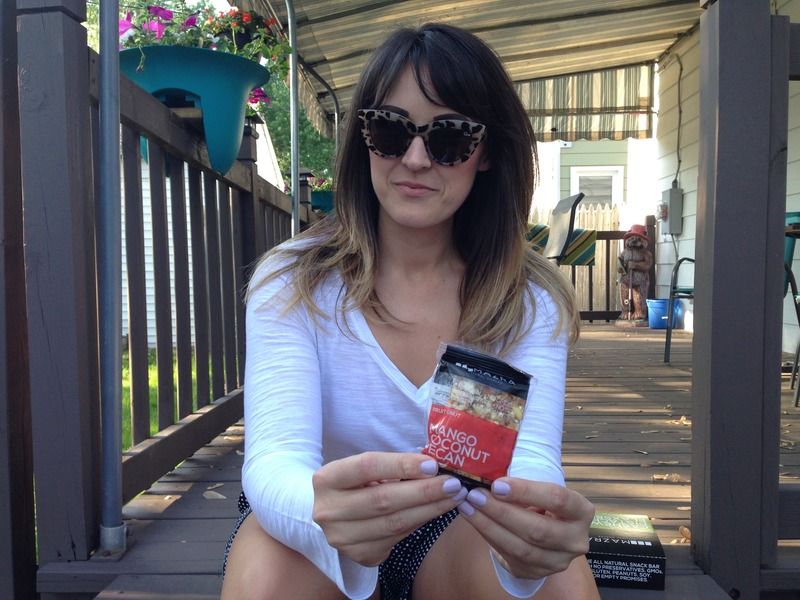 A few weeks ago I was contacted by the company Mazra Natural Snacks. They offered to send me a few of their bars to review. First, I was totally excited because this company is local! It's so exciting to see successful Buffalo companies doing their thing and turning out great product. Second, I was even more excited because these bars are extremely healthy! All natural, gluten-free, peanut and soy-free, and no GMO's. Can't get any better than that!
I asked Mazra a few questions, to find out a little bit more about their company. Here's what they had to say!
Q: How long has Mazra Foods been in business?
A: Mazra Foods has been in business since 2012, but the first sale didn't actually happen until 2014. Yes! That's right, 2014! Danny Elkhoury, President, started the company after leaving his previous business in which he manufactured and sold meat filled turnover pastries. Danny wanted to live a more healthy conscious life so he switched his focus and Mazra was born. The first two years were spent developing products with product developer Brian Dunn, now Senior VP of operations. There were tons of pencil-to-papers ideas, which in turn, only a few actually made to product testing. After thousands of hours testing after testing, It was decided that the fruit & nut and the nut & seed snack bars were the products that best stood out and fell in love with. It was then that we decided to make the bars the first series of products.
Q: What makes your products different from others on the market?
A: Mazra really takes pride in the fact that our all-natural snacks are made in Buffalo. This City is at a point where it's driving and aiding millennial's to take on an entrepreneurship spirit. We are glad to be part of the many changes that's happening within our backyards. Aside from being Buffalo proud, it is with great pleasure, to be able to offer consumers all-natural snack bars, and granola cereal that contain no preservatives, GMOs, gluten, soy, or peanuts. What you see is that you get. We wanted to make that very transparent with our consumers. We believe that the ingredients in our products matter more than the nutrition facts on our labels. It is our goal to get people to focus on this. Ingredients MATTER! Also, unlike many companies, we keep everything as far as manufacturing, packaging, and distribution of our products in-house. This allows us to be in total control of everything. The beauty about making everything in house is that it allows us to be more flexible- especially when reacting to market changes.
Q: Are your products just sold in Buffalo or are you also in other parts of the country?
A: A good chunk of our customers are in Buffalo, but we have expanded to as far as NYC. We are currently in over 200 stores as of today. Lets point out that obtaining these accounts wasn't easy. Our Account Manager, Michael Scull, has put long hours, sweat, and tears to convince people we were on to something. All they had to do was taste it- and the product would speak for itself. We are very thankful to those who believed in us, and gave us a chance. Since then our bars have come along way especially with its packaging. As we continue to work on getting our products available in other states, we have started to put time, and focus on growing our online presence. We are working closely with Jonathan Jamil, Online Marketing Specialist, to help Mazra gain traction in the online world. We believe everyone should be able to have access to our tasty, wholesome, and all-natural products. All products should be found everywhere- not just in specialty stores, and healthy aisles. We want to let everyone know that our products are available at an exceptional price and quality second to none! Products can be ordered at MazraSnacks.com and/or found through our store locator.
Q: I know that you just started selling granola! Do you have any plans to make more flavors or products?
A: The granola cereal was introduced to the Buffalo market and online about 2 weeks ago. Flavors include those such as cinnamon apple pecan, chocolate banana hazelnut, and spiced raisin walnut! Interesting combinations if you asked us! As far as new flavors for bars? Yes! We are planning to launch new flavors in the upcoming months, but at this time we cannot disclose those new flavors. I can sure tell you they're going to leave your mouth watering! Also many have asked for bars with a higher protein content.. We have an answer to that! We have created a protein bar with approx 12-14g of protein (protein content may subject to change as recipe is not final) The bar will mainly composed of cashews (high source of protein) and a secret ingredient which we will use as another source of protein. Oh and the bar will be covered in chocolate :) As we get closer to launch, our fans will be updated on our progress on all social media platforms. ( Twitter, Facebook, Instagram, Webiste Newsletter )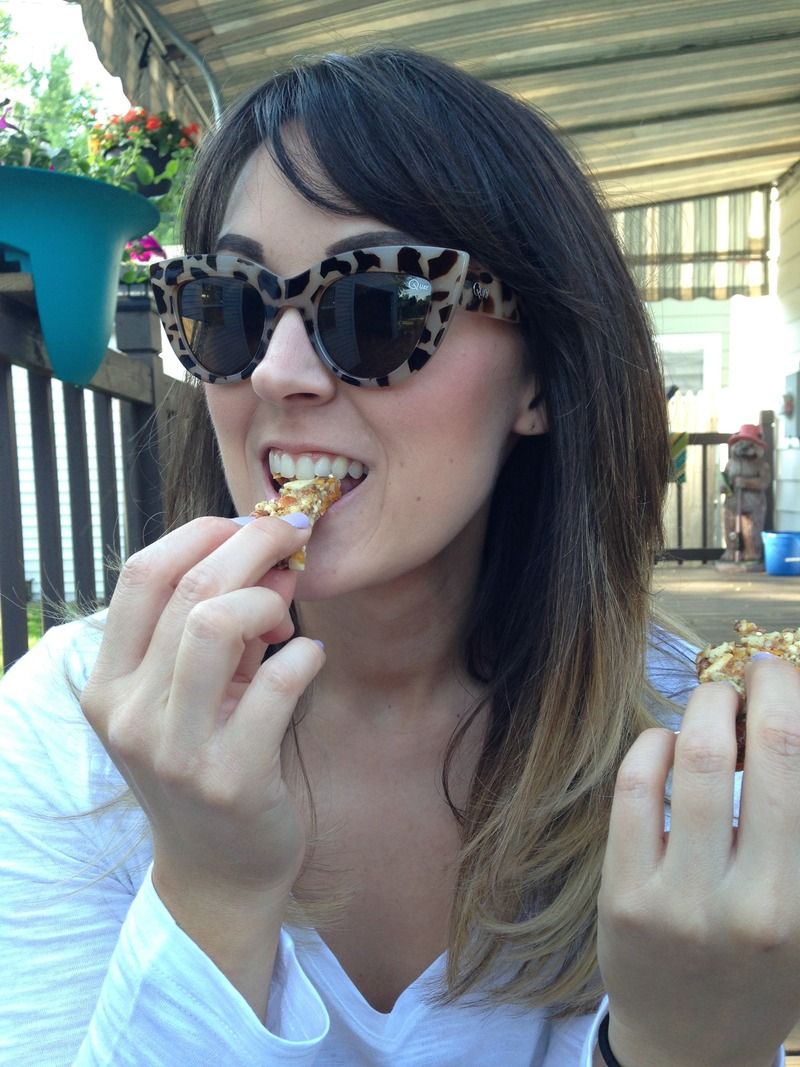 My personal favorite flavor is the Mango Coconut Pecan....mangoes are one of my favorite fruits and pecans are my all-time favorite nut. Perfect combination!
I can't wait to try their new granola. You need to get your hands on these bars ASAP! Thank you, Mazra!