Personal Style: In The Navy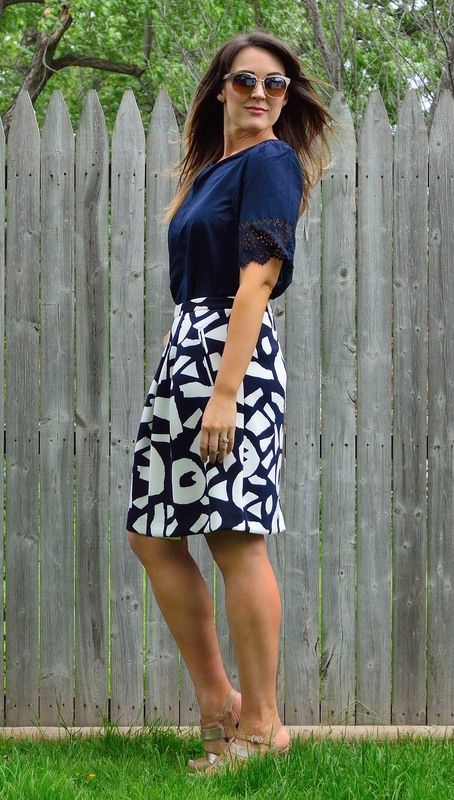 I've mentioned it a few times before, but my wardrobe basically consists of 90% black and white.  It's just such a classic combination that I can't pull myself away from.  Plus, it's way easier to get dressed in the morning since everything matches!
I spotted this skirt at LOFT a while ago, and got excited because I thought it was black and white.  Upon examining the print, I found out it was actually navy blue.  I tried it on, though, and had to have it.  The fit was great and the pattern was so much fun.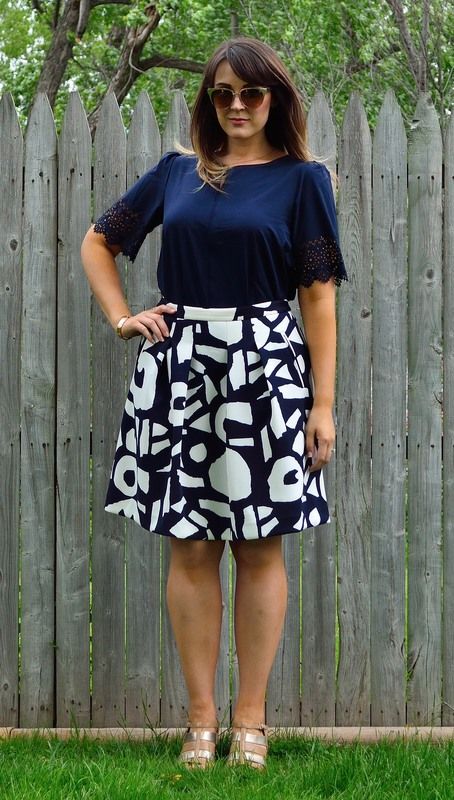 This navy blue laser-cut top from JC Penney was the perfect match with this skirt.  Maybe I'll start bringing more navy blue into my life!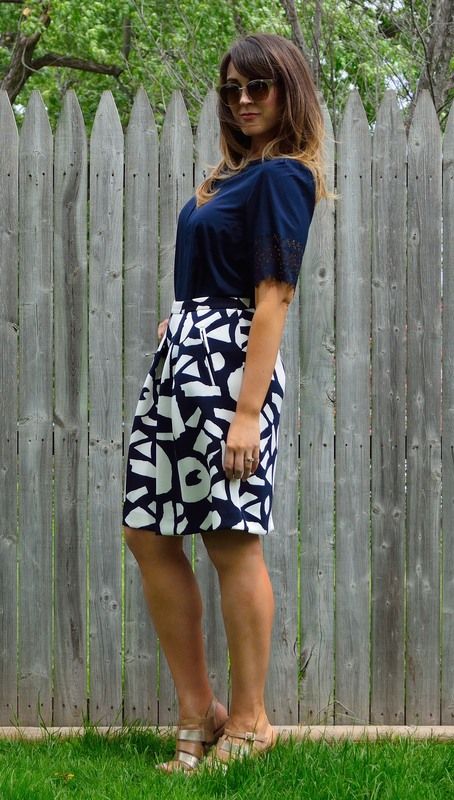 DETAILS
Skirt: LOFT (sold out in this pattern, here's the same skirt in mint) Top: JC Penney Shoes: Macy's Sunglasses: Quay