Minion Cupcakes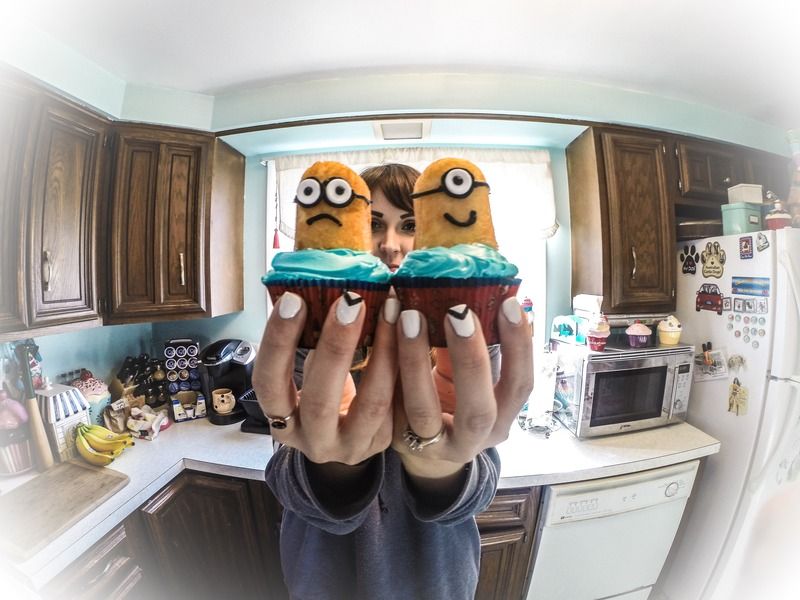 Have you seen the movie Despicable Me? If you have, then you definitely know what Minions are. They are those cute little yellow things with goggles and overalls that you can't help but love.
We were going to a dinner party the other weekend at my friend's house, and she absolutely loves the movie Despicable Me.  I wanted to make a fun dessert, and remembered seeing these adorable cupcakes on Pinterest.
I think they turned out super cute!  And they were crazy easy to make (just a little time consuming.)  You just cut Twinkies in half, "glue" on white smarties for the eyeballs with frosting, and draw in the outline of the goggles and mouth and you are good to go!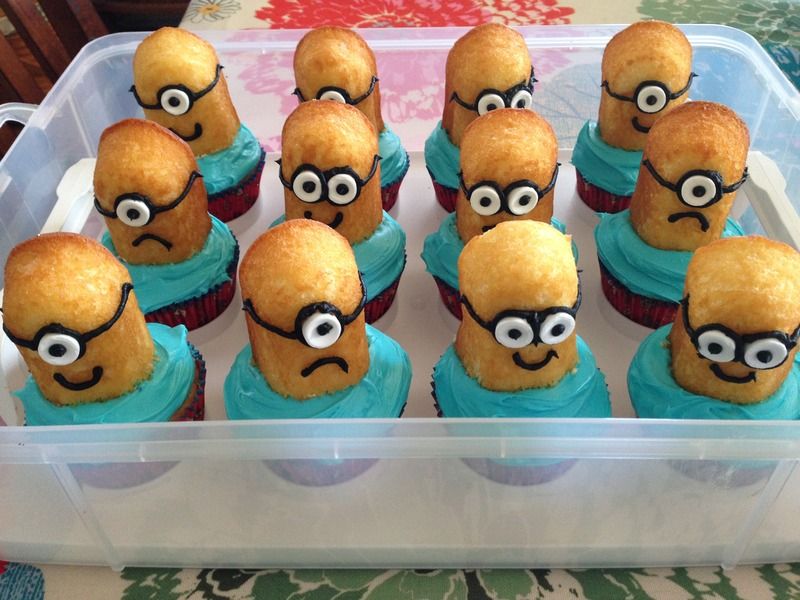 These are great to make for a child's birthday party or an *ahem* adult dinner party.
This is a no judgement zone.  Happy Friday all!