Groom Service Beauty Bar
Last Friday, I attended the grand opening for the local beauty & dry bar Groom Service, located in the Hotel Lafayette.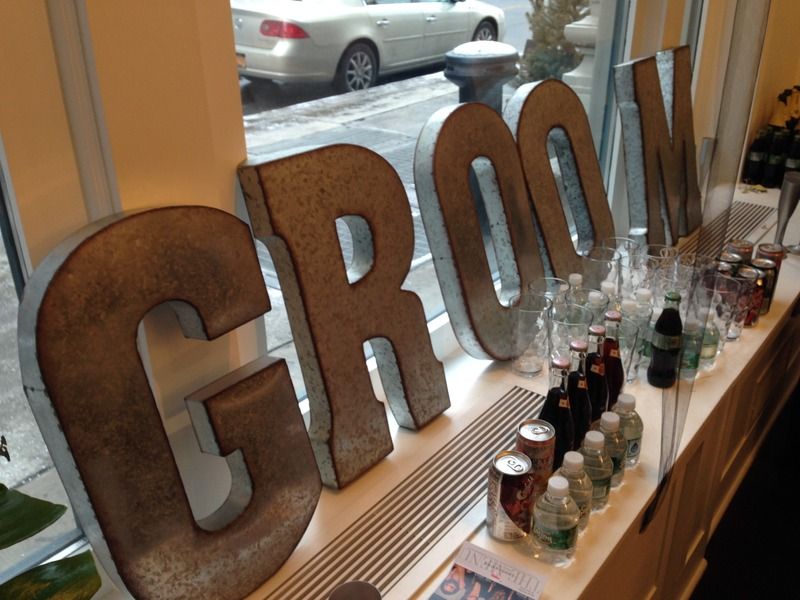 The concept is pretty cool.  They offer hair blowouts/styling and makeup services.  No cuts or colors here!  Sometimes it's just great to get your hair professionally blown out.  I've had it done once for my 30th birthday and it was a real treat!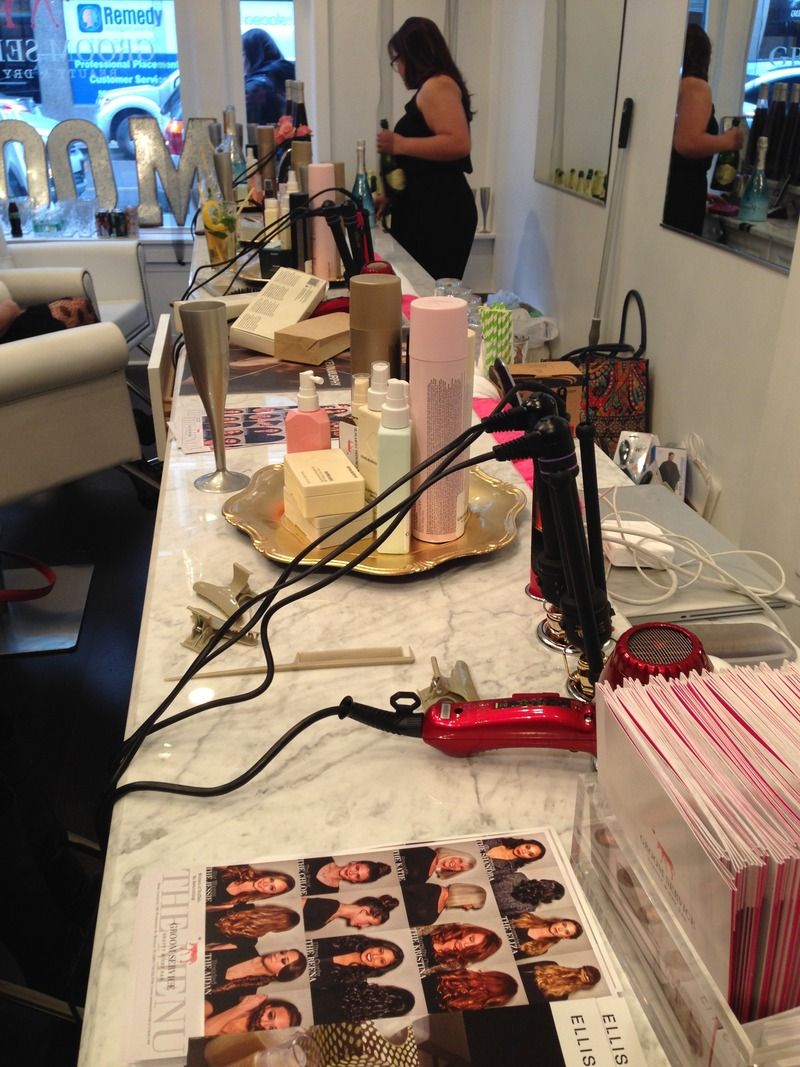 Groom Service opened its flagship retail location in the lobby of Hotel Lafayette in July of 2014 by co-founders Katie Ambrose and Myriah Jaworski. Groom Service Beauty Bar's new location is a way for women to experience exclusive professional makeup, beauty & grooming services, giving women an intimate, luxurious beauty experience. Groom Service Beauty Bar is not a salon. It is the other side of the beauty industry, usually only seen by celebrities. It is a behind-the-scenes team of beauty magicians who cater to the needs of their clients, in a beautiful, relaxed atmosphere.
The space is super cute and very cozy.  I'm borderline obsessed with their silver zebra wallpaper...that would look so killer in my house.
Being a makeup artist myself, it was great to talk with Katie and see just how passionate she is about her job.  You can really tell that she is in love with the makeup and skincare lines that they carry and is excited to showcase that to all who stop by Groom Service.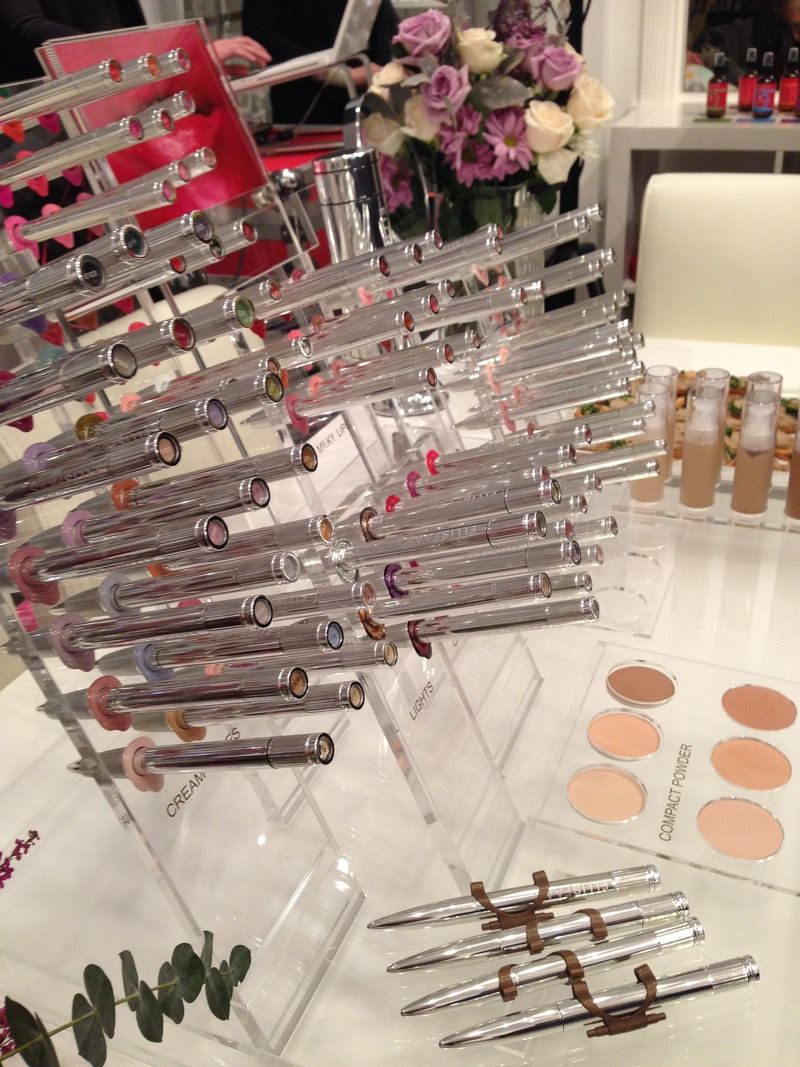 Congratulations girls! It was a great grand opening and I wish you all of the success in the world!
If you are interested in setting up an appointment, visit Groom Service's website for more information.