Personal Style: I'm not wearing black!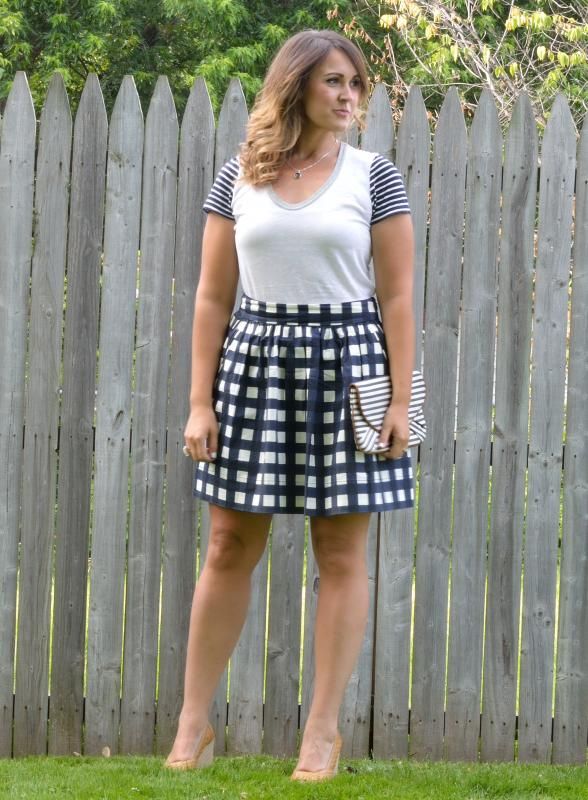 This must be a miracle...for the first time in a LONG time, I'm not wearing an ounce of black.  But I am wearing navy blue and that's close to black so maybe I still fail at wearing color.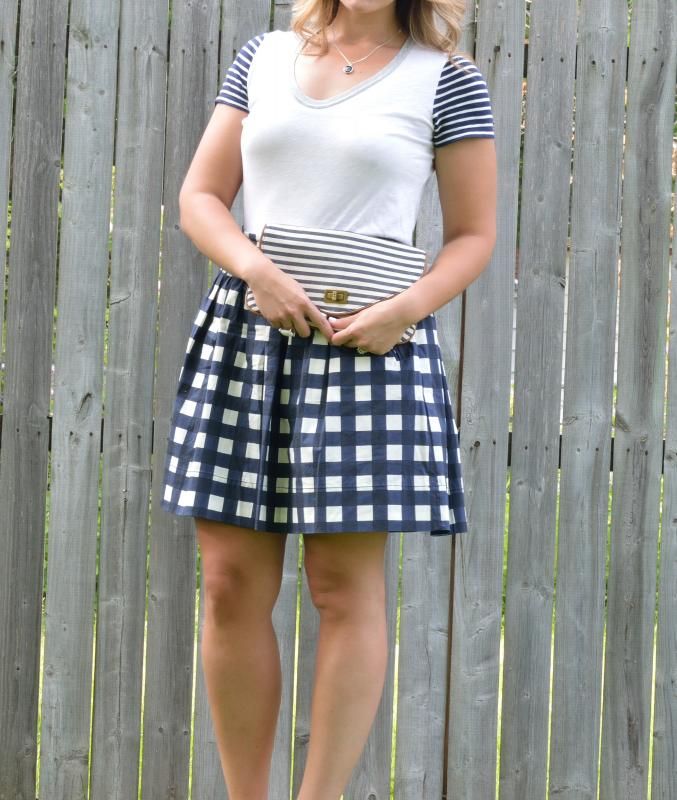 But ANYWAY, I'm definitely not failing at this outfit as it's one of my favorite ones that I've put together thus far. Pattern mixing is one of my favorite things to do, and I think these three patterns work fabulously together!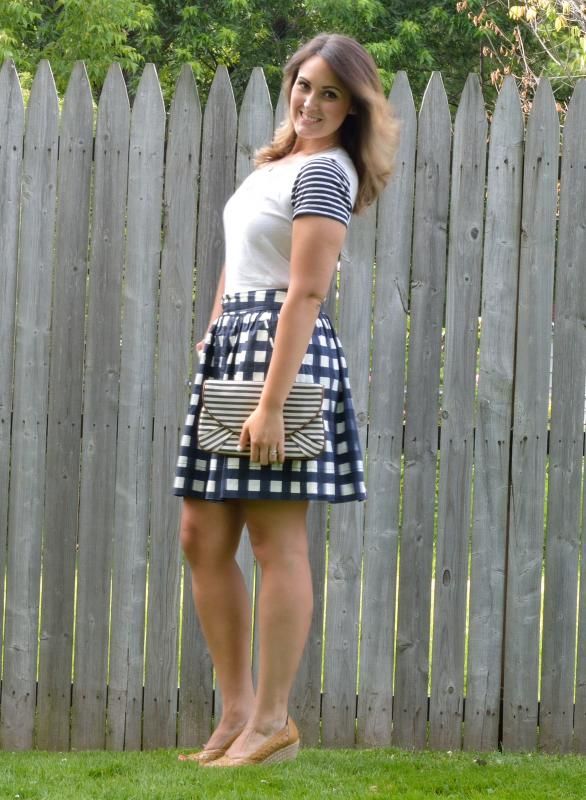 I'm wearing "color" and it's summer...this is a cause for a celebration.
Details
Shirt:  SIMILAR (love the pattern mix) SIMILAR (navy stripes) Skirt:  SIMILAR FIT Clutch:  SIMILAR Shoes:  SIMILAR