Personal Style: Who's That Girl?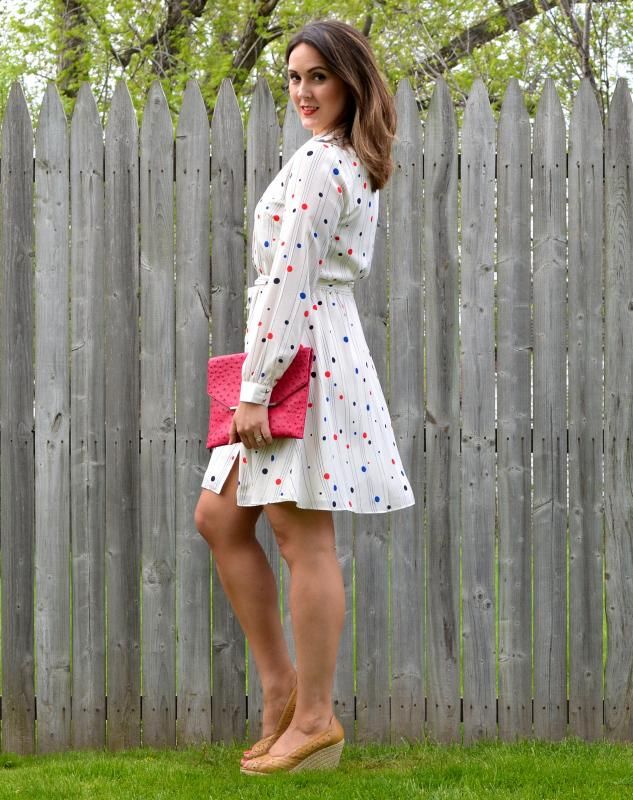 Last week I posted about To Tommy From Zooey collaboration between Tommy Hilfiger and Zooey Deschanel, and here's the dress that I have from the collection!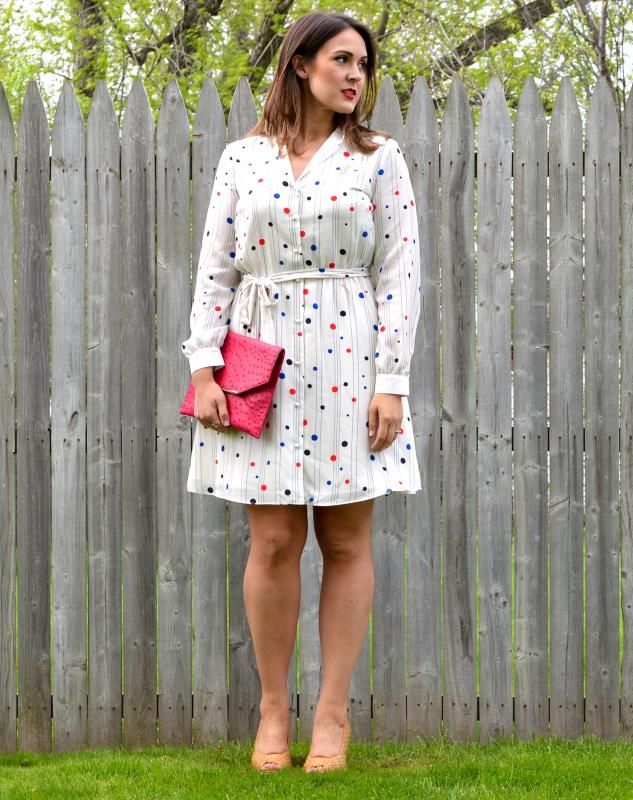 Most of my wardrobe is black and white, and it's so easy to stay in that comfort zone.  But with the warmer temperatures, I feel like it's time to step out of my comfort zone and branch out into color!  It may just be nautical pops of red and blue, but color is color!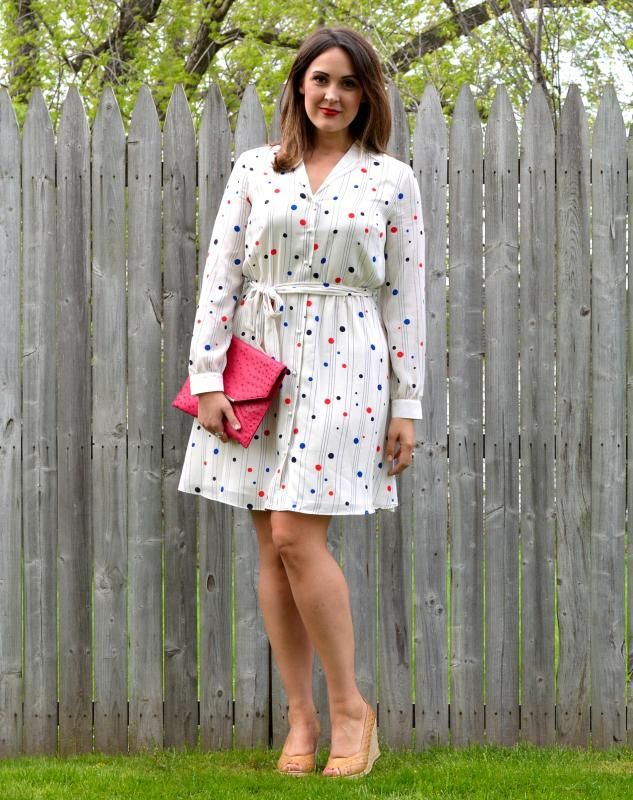 I figured with a classic shirt dress as great this, all it needed was a matching purse and a great pair of wedges.  Sometimes minimal accessories are the best!
DETAILS Dress Shoes - SIMILAR Clutch - SIMILAR