Personal Style: Printed pants & why I sometimes hate style blogging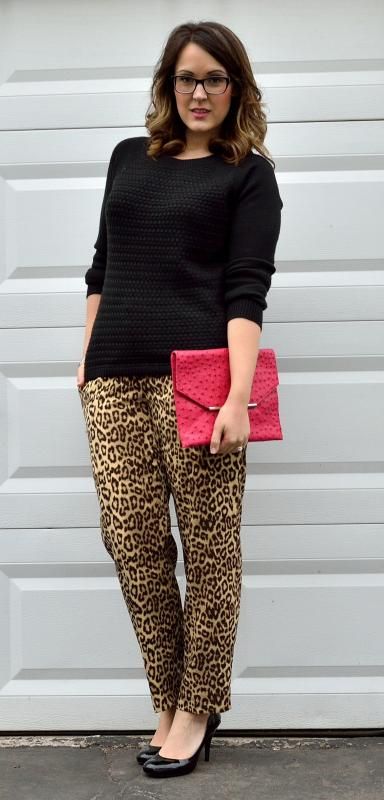 I have finally branched out of my comfort zone and purchased a great pair of animal print pants!  I've come across a lot of bloggers that have rocked this style, and I never thought that I could do it, but the trick is to find a pair of pants that fit you properly and aren't too overwhelming.  I was able to pick these up at Banana Republic on a great sale a few months ago, and I'm so happy that I found them!  I paired them with one of my favorite sweaters from The Limited.  I like how the extra detailing on the front of the sweater makes it a little more special.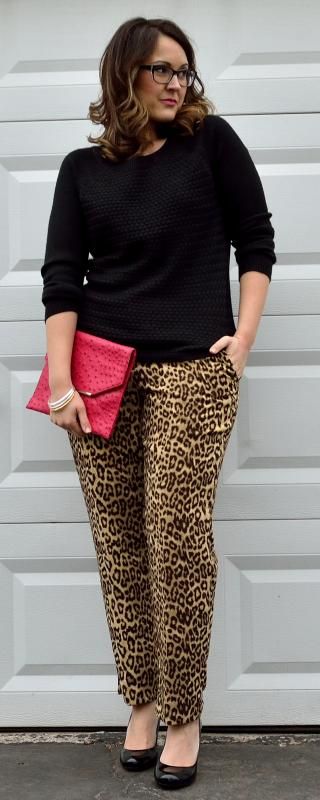 I'm kind of in love with pairing red and animal print together (you can find another one of my looks HERE).  Such a classic combination!  And look!  You can see my ankles!  That means spring is on the way!  Well, actually, today we are supposed to get over a foot of snow...so that's fun.  Excuse me while I go hibernate.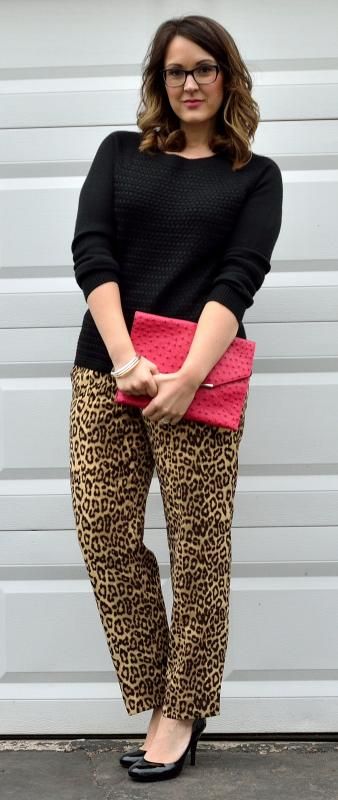 So.  I mentioned in the title of my post that I sometimes hate style blogging.  Wait, let me put it this way...sometimes I HATE style blogging in the Northeast.
Allow me to explain.  So I started out taking my photos in our bedroom, until I realized how much better photos outside in natural light look.  Well, it's easy to take photos in the summer because it's all warm and sunny and wonderful, but I didn't know if you realized this, but it's March.  In March, snow starts melting, the ground starts to thaw, and everything gets generally disgusting.  So Lindsay had the bright idea to try to take these photos in the backyard with her tripod like she usually does.
Let me show you in a series of photos how this scene unfolded: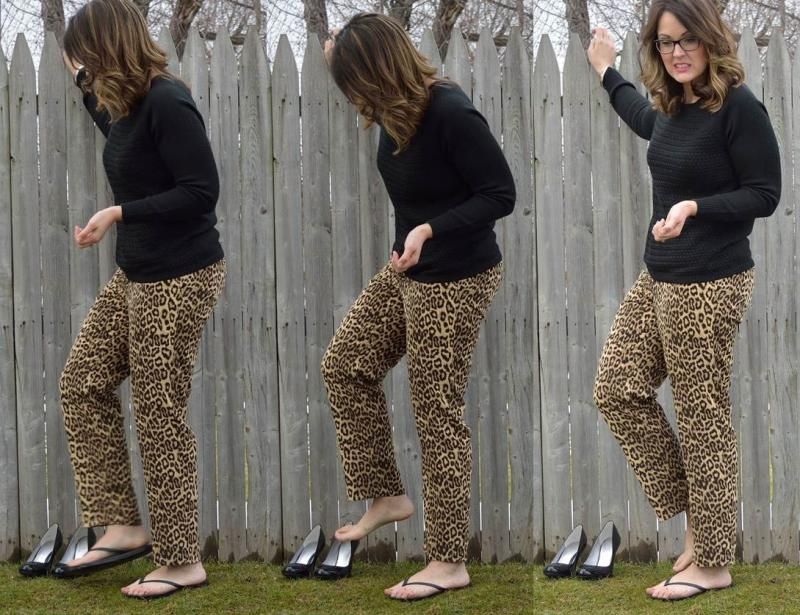 1.  Wear flip flops outside and attempt to change into heels for photo. 2.  Notice that the ground is completely disgusting, muddy and like a lake. 3.  Realize that you hate your life and these photos definitely aren't going to happen.  Make the greatest horrified face ever. 4.  Go back in the house, wash your feet, give up and take your photos in front of the garage.
Style bloggers...braving the elements for the love of fashion.
DETAILS
Sweater - SIMILAR Pants - Love THIS pattern Heels Clutch - SIMILAR