Brunch Decor Ideas
I'm throwing brunch for a few of my best girlfriends at the end of this month, and as I normally do with my parties, I like to make them a little special where decor is concerned.  I can't throw a "theme" party without having theme decor! I've been looking around online (the wonders of Pinterest!) at different ideas and I've rounded up a few of my favorites.  I hope that I can combine a few of these and make this the girly brunch party that I have always imagined!
1.  Ceiling Balloons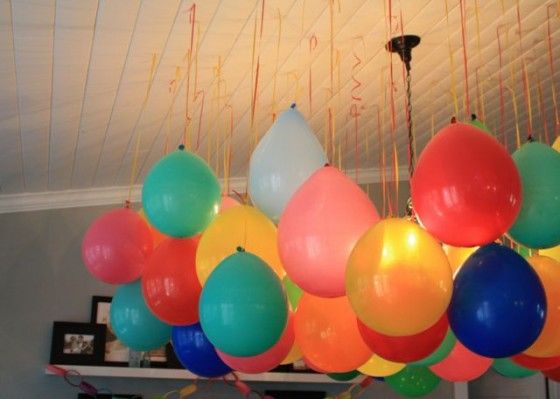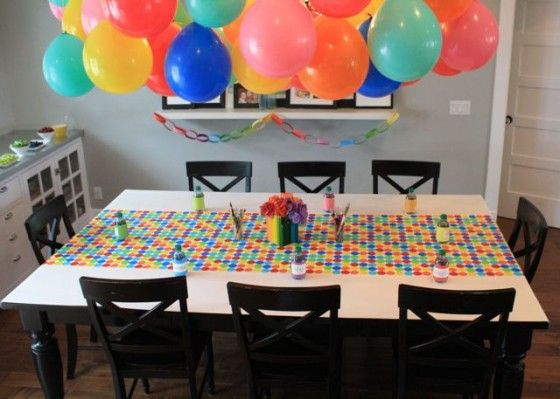 I'm in LOVE with these balloons hanging from the ceiling.  I am imagining pastel pinks, blues, and greens, with a beautiful floral arrangement in the middle of the table.  That totally sounds like a spring table to me!
2.  Mismatched China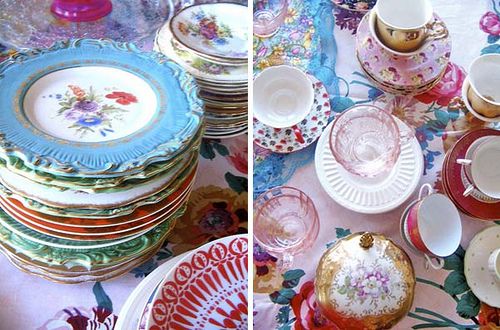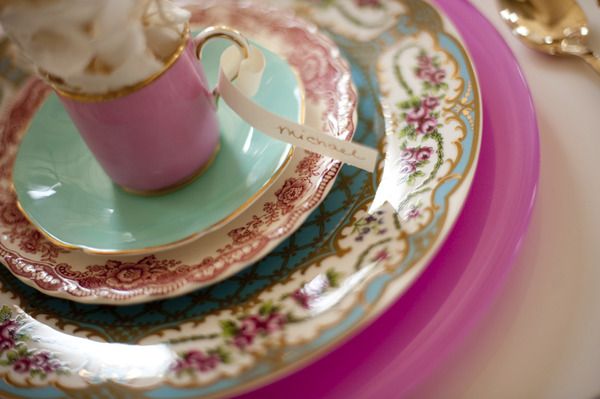 The easy way out is to just buy paper plates and be done with it, but paper plates definitely aren't cute and don't scream "brunch" to me.  They definitely scream "backyard BBQ" and that's not what I'm going for.  I had an idea to buy mismatched china at the thrift store because I love how the different patterns look when placed together.  And since we don't like clutter around the house, each guest will get to take a plate and cup home with them as a party favor!  Cute and useful!
3.  Paper Straws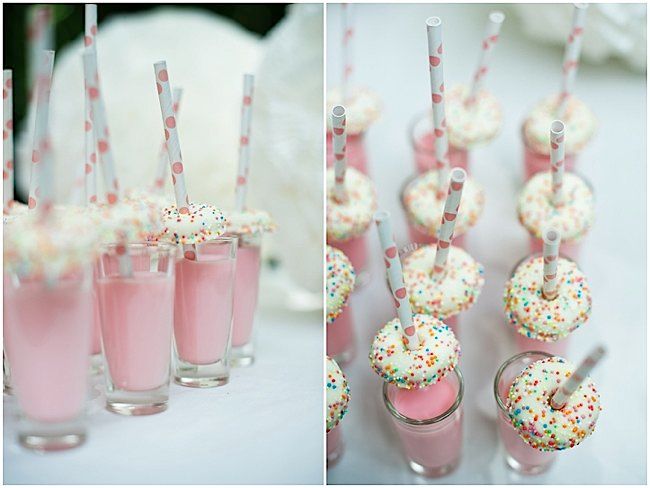 I really like the look of colorful paper straws, and I've always wanted a reason to use them.  Now seems like the perfect time!  I picked up a few packs of pastel paper straws, and they will be great to use for sipping juices and punch with.  So cute!
4.  Floral Arrangement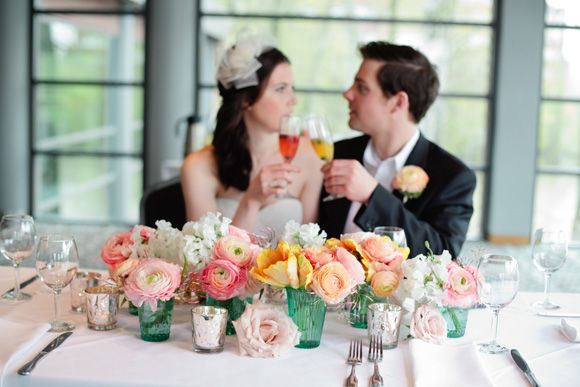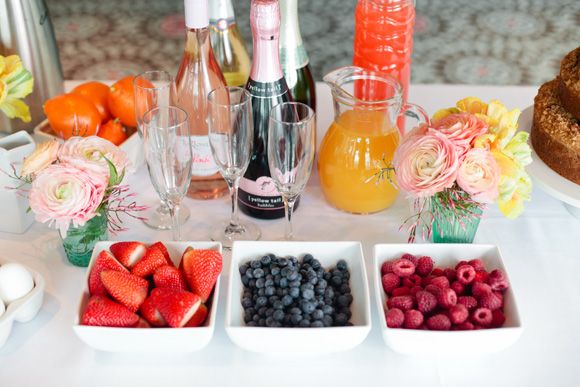 Since I'm going to try the balloons hanging from the ceiling, I'd like to stick to low floral arrangements.  I actually have little teal cups like the ones in the photos above, and I like the idea of grouping smaller arrangements together.  And it's also good to have the little arrangements if there is a lot of food on the table, they can be moved around in between dishes.
These are just a few ideas that I'm hoping to try.  Have you ever thrown a brunch?  Do you have any other great ideas?