New Styles at The Limited
Yesterday I attended the Red Carpet Party at The Limited.  It was great to see all of the new styles that are out for spring! I really like The Limited because it offers a lot of work appropriate pieces that are punched up and fashion-forward, but still classic.
There were a lot of really great blazers.  I only own like two blazers, but after seeing these, I may have to add another to my collection!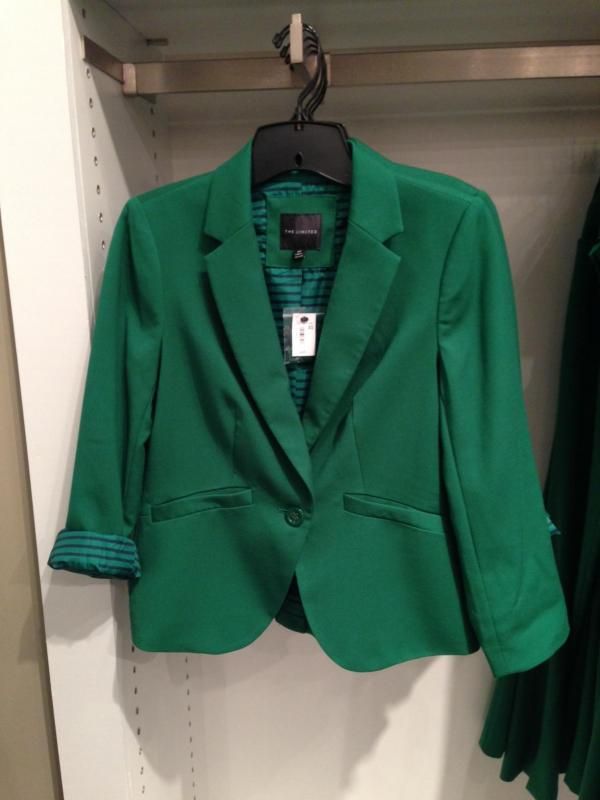 Love the green!  Adore Me One Button Blazer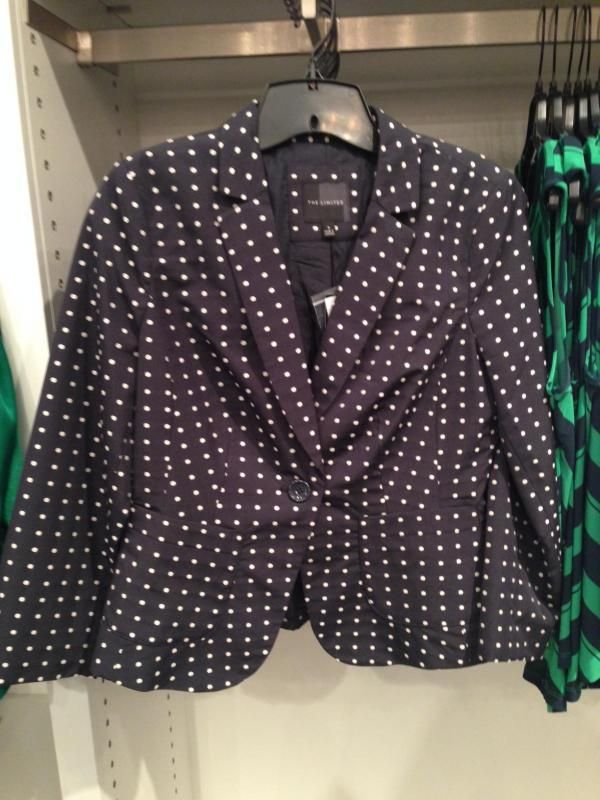 Of course I'm totally in to the polka dots...great twist on a classic!  Polka Dot One Button Blazer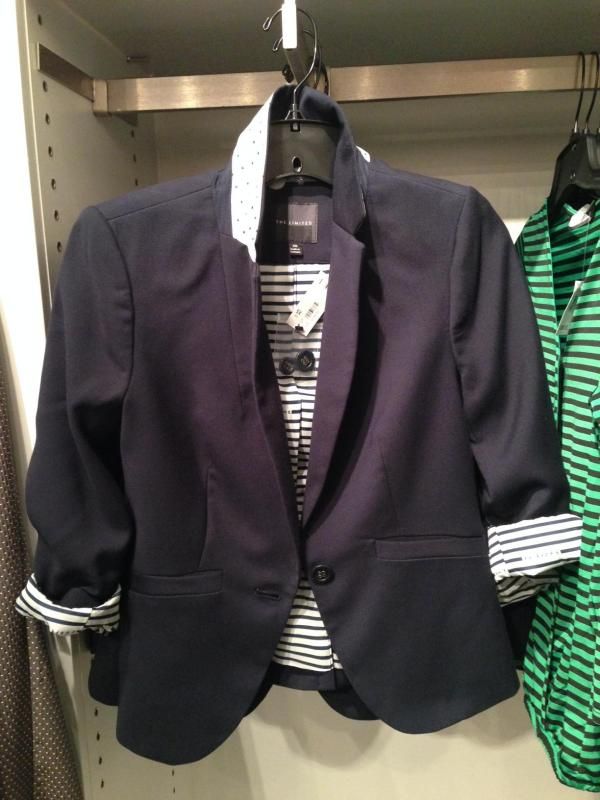 Check out the striped lining on this blazer.  How cute is that?!?  Adore Me One-Button Blazer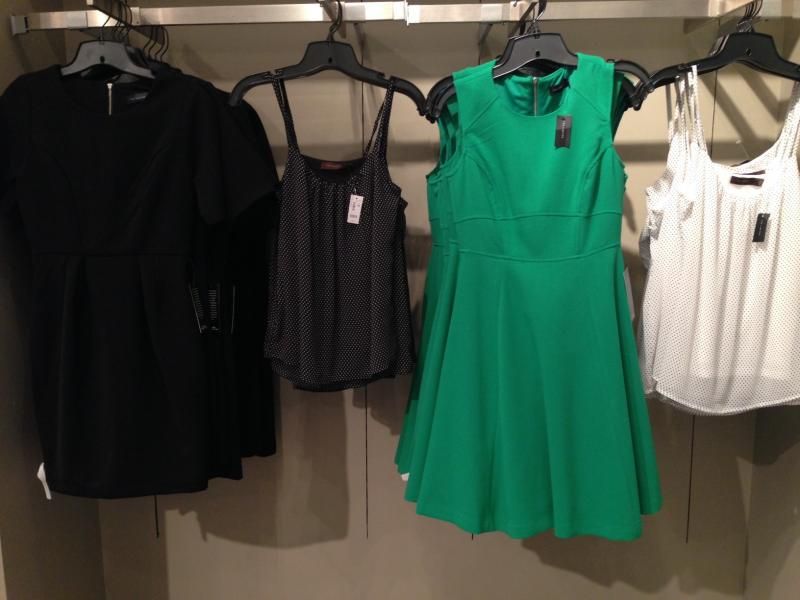 The perfect button-up for spring...I've always been a fan of nautical inspired prints!  Printed Button Down Shirt
All of these light colored pieces make me almost want to veer away from my normal black and white color palette...almost  :)
My favorite collection in the store...black, denim, and animal print!  Pretty much my every day uniform.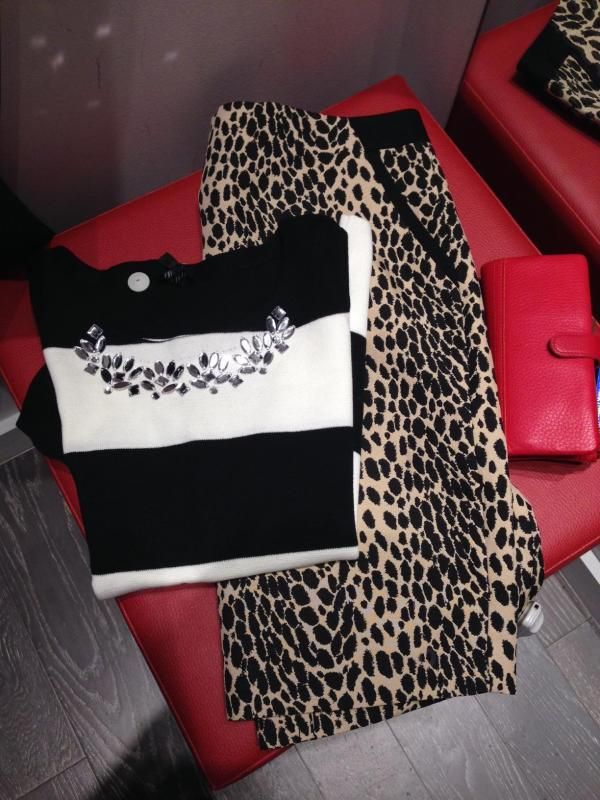 These were the two pieces that I was super excited to try on.  I was drawn to them the moment I stepped in the store!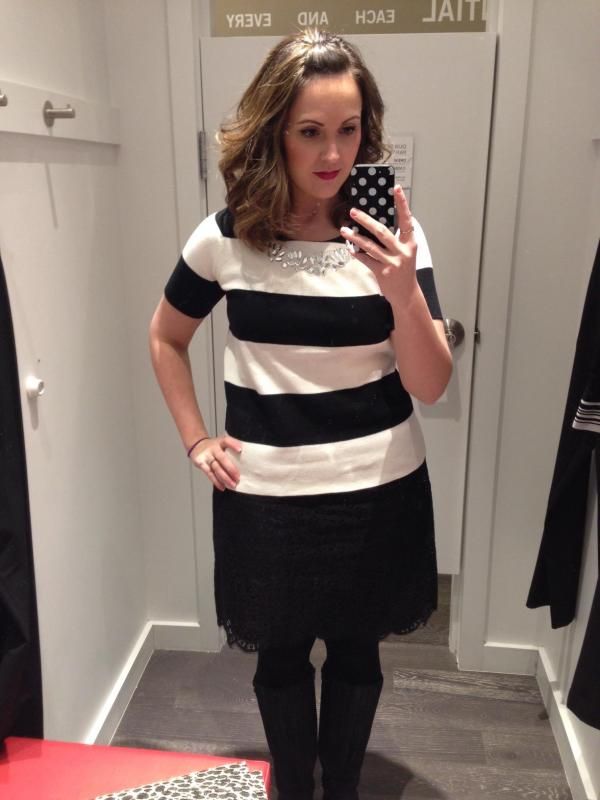 I'm in love with this shirt.  It fits so well, is really comfortable, and the jewels around the neck are such a great addition!  This piece absolutely came home with me.
I loved the print of this pencil skirt, but I don't normally wear pencil skirts so it wasn't that comfortable.  I wish it was, though, because then it would have come home with me as well!
OBR Leopard Print Pencil Skirt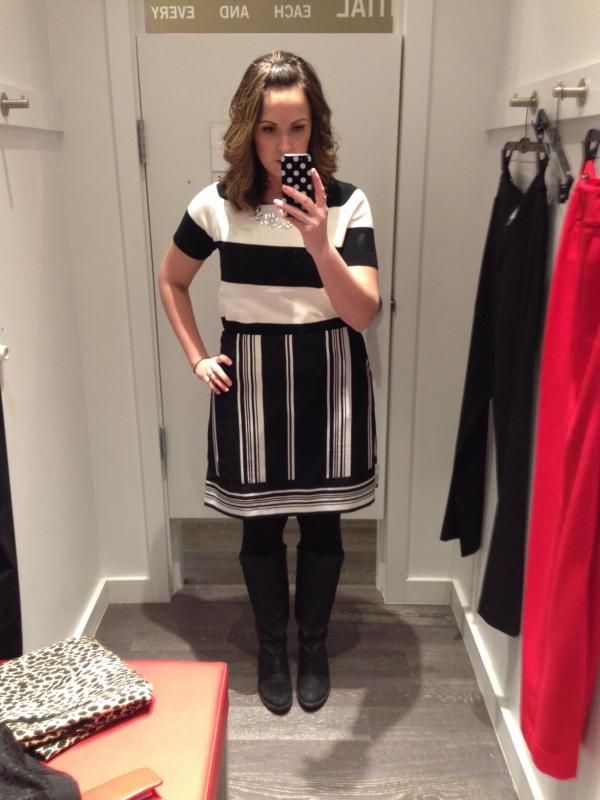 I did like this skirt a lot.  I'm still thinking about it, actually, but I wasn't sure if I needed another black and white skirt in my closet...but it WAS super cute...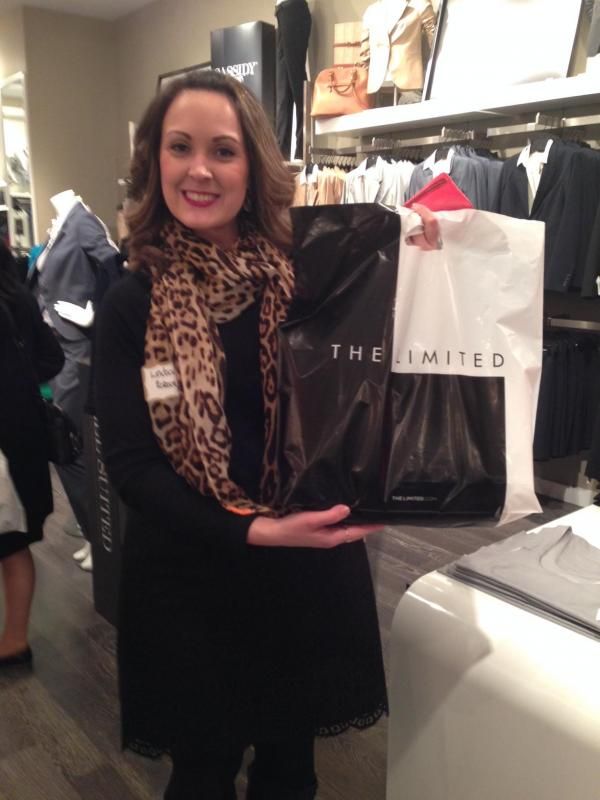 The Limited put on a great event and I was happy that I was able to attend!  I can't wait to wear my new shirt!