#aerieREAL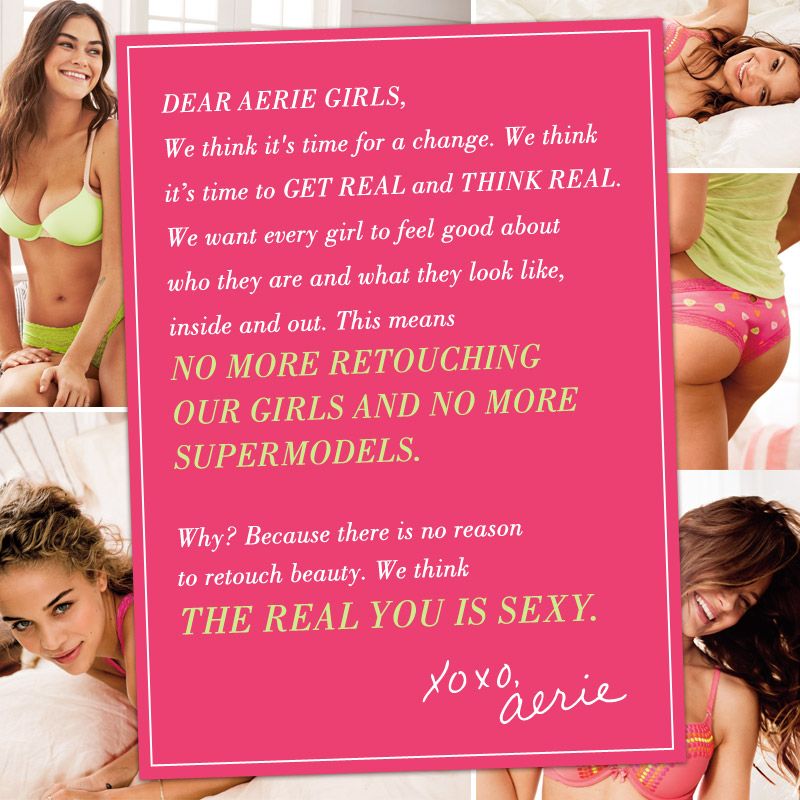 Have you heard of the new campaign from Aerie?  The company has made a decision to not use photoshop or retouching in their photographs.  They want all of us to know that we are sexy just the way we are...no modifications, no computer tricks, nothing.
How fantastic is this?  It's so great to see companies like Aerie and Dove speaking out to women to let them know that their bodies are beautiful.  No more shame!
And Aerie wants to see that you think you are beautiful just the way you are!
When you tag any of your photos in Instagram and Twitter with #aerieREAL, you could be featured on the Aerie website!
The real you IS sexy!