Nickel City Gritty: Julia Bottoms
Being the massive art fan that I am, I was SO excited to interview this lovely lady that you see above.
Julia Bottoms is a local artist in Buffalo. I first learned about her work from her involvement on the Freedom Wall. If you haven't heard about the Freedom Wall and you are in WNY, then you are actually living under a rock and you should educate yourself HERE and go check it out for yourself!
Lucky for me, Julia was one of the speakers at Creative Mornings last winter. I had never actually spoken to her in person (just stalked her Instagram which is how we do things now days haha) so I was thrilled to finally get the chance to connect in person. Julia's talk was so rad and I knew immediately that I had to get her on my blog!
So please check out her playlist below and read on to find out more about Julia and get a little look into the woman behind the paint brush.
This is Nickel City Gritty, and this is Julia Bottoms.
Tell me a little bit about your background.
I got my start in coloring books *laughs* Honestly, I've been doing it for as long as I can remember. I've always loved art and doodling, it was always my thing. That continued on throughout high school and college, and there was never really a question that I would be doing anything else. I have a little paint and sip company and I do classes out of my studio on Delaware Avenue. I've been doing that for about three years. Before that I was working for quite a few other companies doing the same thing and I was like, "Why don't I just do this for myself?"
So you like being your own boss?
I do. What I like most about it is that it gives me the flexibility to do studio work or bigger things like the Freedom Wall project.
How would you describe your personal style?
I would say retro inspired hippie grunge...somewhere in there! I would lean more towards retro, though. I like going to Goodwill and if I find something that I like I'll tailor it, because I do a lot of sewing, too. I'll find something that I love that has a really good pattern and just customize it to fit myself.
Do you have a favorite clothing item that you own?
I have a pair of big denim bellbottoms that I love and I haven't been able to find anything close to that as bellbottoms go, they just fit perfect and I didn't have to alter them at all.
What is your most prized possession?
I don't know if I have one particular thing, to be honest. I'm very sentimental, but I don't think I'm attached to any one thing, because I always lose a lot of stuff, so I don't think there's actually one thing.
What fictional place would you most like to visit?
I want to say Wakanda! I'm totally on a Black Panther kick.
What are some small things that make your day better?
Spending time with people I love, ummm...buying little stuff, like if I go to Rite Aid and I see a lipgloss that I like or something like that- little impulse buys. And getting the time to just sketch.
What is the title of the current chapter of your life?
I feel like this past year has been a really big transition for me, so I guess it would be that...like, New Phases.
What is on your playlist? What do you like to listen to?
A lot of Neo-Soul, a lot of Maxwell, I also like oldies! I listen to a big mix of artists.
How different was your life one year ago?
It was really different. A year ago I was married, I was just finishing up my first major solo show, nobody really knew who I was as far as art goes locally, I was just starting on the Freedom Wall. I think there was a lot more, not saying that I don't have privacy now or anything, but now people know a lot more about me and have questions about my work. So yeah, it was definitely different. And I didn't hit 30 yet, so that's a big one! I would say that this year I'm a lot happier. I finally found my stride in art and I feel like I'm moving in a good direction with my work and I'm always getting excited about what's next.
What is your biggest fear?
Not pushing myself as hard as I can, not reaching the goals that I have, and having to look back and say, "I could have gone this far, but I didn't put in as much effort and I didn't make it to that."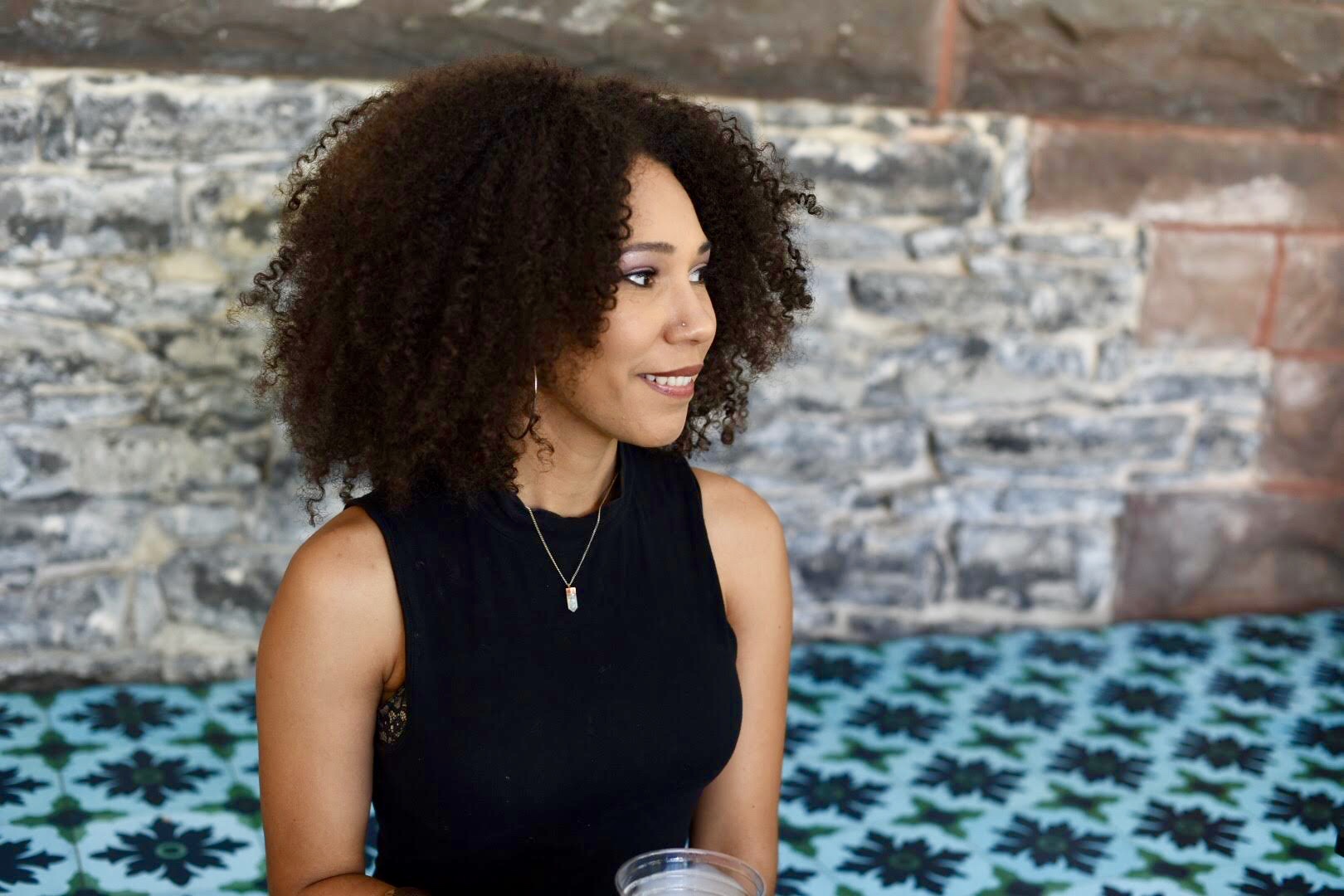 "my favorite compliments come from kids."
What is the best compliment you've ever received?
I don't know if I can think of one specifically, but I find that my favorite compliments come from kids. You know, when they look at your artwork or something about you and they're just so sincere with what they're saying and there's no bullshit. There's no filter and they mean what they say, so when they say something nice to you it's true!
What are some of your favorite bars or restaurants in Buffalo?
I really like ABV, best burgers. I also like Goodbar. It's a good spot! I recently went to Kuni's and I love it. It's amazing. I love little diners, too.
If you could be reincarnated as an ice cream flavor, what would you be?
That's a tough choice! Probably green tea matcha.
What random award or recognition do you feel like you deserve?
Best at pretending to be cool when she's really goofy!
If you could only eat five foods for the rest of your life, what would they be?
Sushi, pierogis, pizza, pineapple and watermelon with salt and cayenne.
What is one of your guilty pleasures?
There's this balsamic fig mascarpone ice cream that I love. That's definitely a guilty pleasure. Also, binge watching really dumb zombie movies. Like, I love zombie movies. It doesn't matter if they're bad or good, I need to watch all of them. Something about them is so entertaining to me.
What do you want to be when you grow up?
I want to be just better than what I am now. Somehow some better version of whatever it is that I'm striving for. I know it sounds kind of cliche, but it's true. Whether it's being a better sister, better daughter, better friend, I'd like knowing that I made little improvements.