Delighted By: The Original Dessert Hummus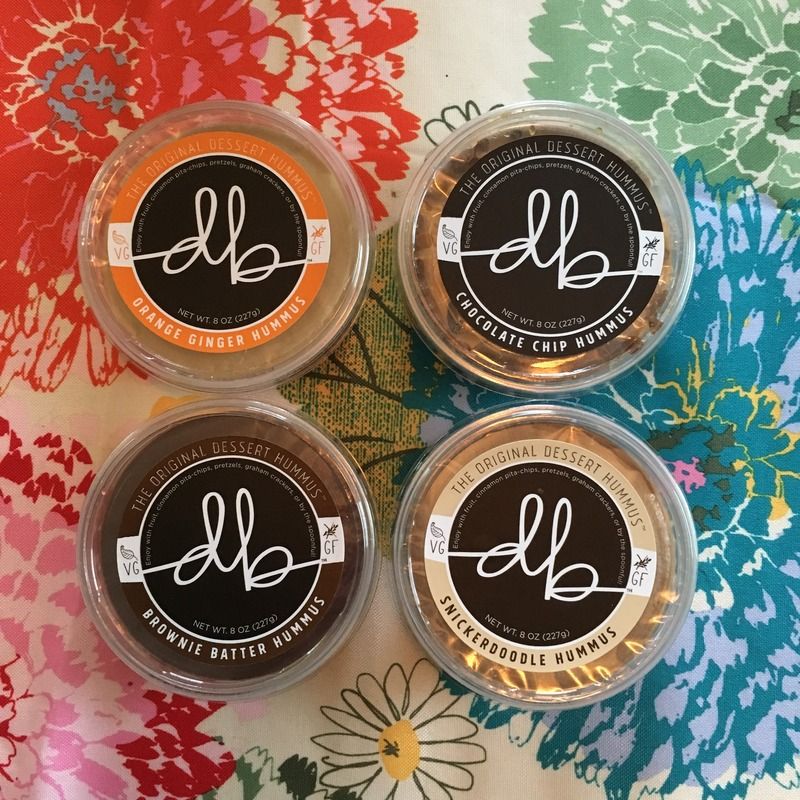 This post is sponsored by Delighted By. All opinions are my own.
I've tried so hard to be a hummus person.  I've tried it multiple times in different flavors, but I just couldn't get into it.  I have some friends who think it's the best thing ever invented, and that made me feel like I was missing out on this community of healthy dipping.
Well, now I think I can finally join the "I Love Hummus" club thanks to Delighted By.
Delighted By is the first dessert hummus on the market.  I know what you are thinking, "Hummus? For dessert?"  Trust me.  You won't be disappointed.
Delighted By was founded by Makenzie Marzluff.  She had an idea of opening a custom hummus bar, and while dreaming up recipes, she was hung up on the dessert portion of the menu.  Loving to experiment with new things, she started creating all sorts of dessert hummus recipes in her kitchen.  Not thinking anything of it, Makenzie brought one of her recipes to a Super Bowl party, and people went crazy for it.  It was at that point when she knew that she had something special.
She started bringing her product at Farmer's Markets in Phoenix, and would sell out every single time.  Finally, Makenzie decided that this was her calling to make the next step to grow her business.  Fast forward a year and LOTS of hard work later, and now you can find Delighted By in Wegmans stores!!  For those of you who are lucky enough to call Wegmans your local grocery store, you know just how major this is.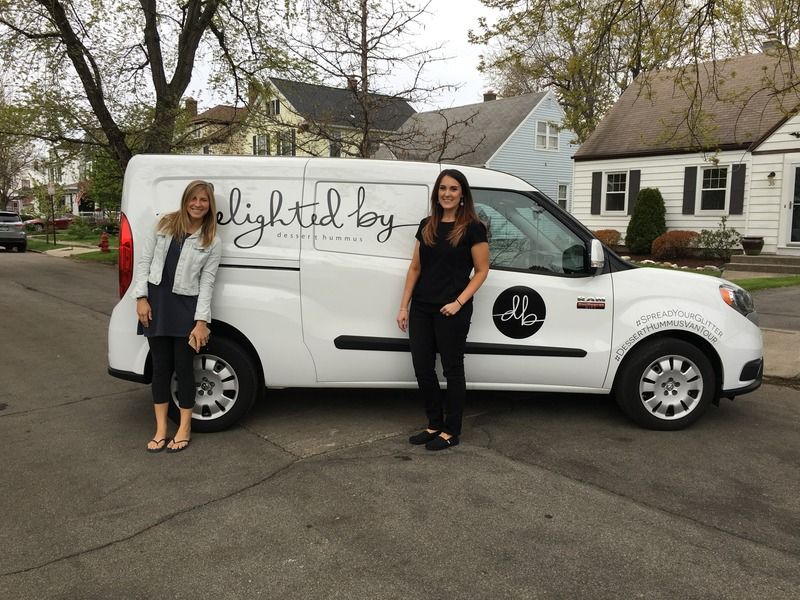 #DessertHummusVanTour
I had the pleasure of meeting with Makenzie last weekend, and she was such a delight (pun intended) to speak with.  She exudes an extreme love and passion for her business, and that's such a refreshing thing to see.  One of my favorite things about Delighted By is their motto, which is "Spread your glitter."   Your glitter can be anything: love, laughter, friendship, anything that shows how much you shine.  I'm a naturally positive person and tend to see the best in people and situations, so it's important to me to always spread my glitter around and show the world who I really am.  I think that's a mantra that we all should follow daily!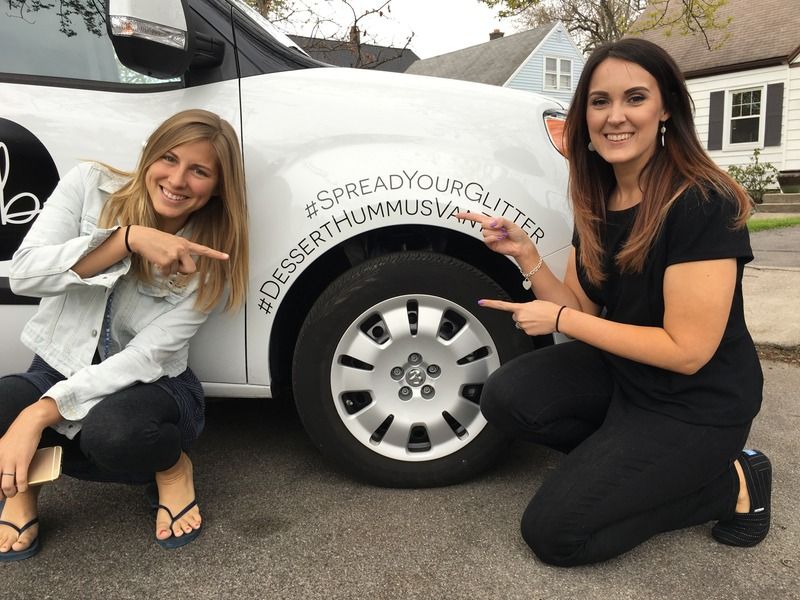 Right now, Makenzie is on a major road trip in her awesome van spreading her glitter all around the country.  If you find yourself near a Wegmans, make sure to pick up a container (or four) of Delighted By.  You'll be hooked!