Personal Style: Sassy Easter Sunday
It's been a few years since I went out and bought a brand new "Easter outfit." The weather is usually so unpredictable in Buffalo around Easter, that I normally just end up wearing something that I already have since we never know if it will be a blizzard or 90 degrees.
Lucky for us, the weather was absolutely beautiful this past weekend for Easter. I had my eye on this gorgeous dress at Banana Republic for a while now, so I decided to scoop it up to wear specifically for Easter!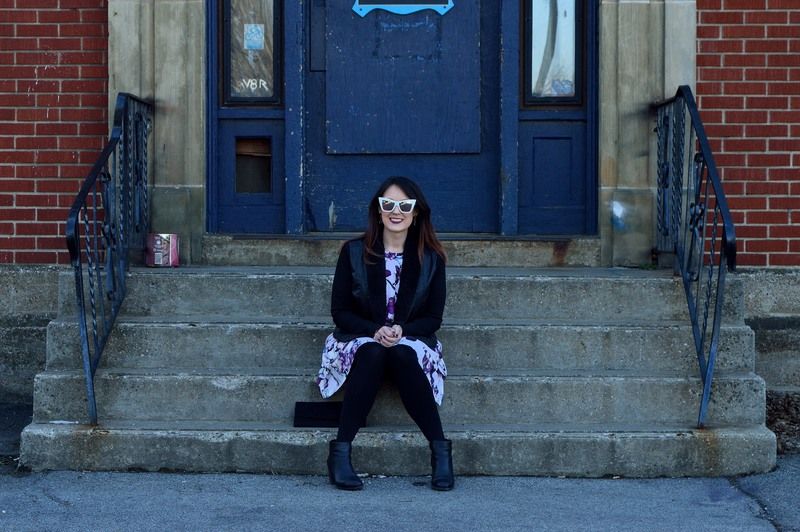 I have to say this is probably one of my favorite dresses in my closet at the moment.  It's normally not something that I would go for since, mainly, it's not a black and white geometric pattern. As you know I'm not really a floral print type of girl, but this whole thing just somehow works with my style.  I also love that it could be dressed up with heels and some great jewelry, or dressed down like I did here with the booties and open-front jacket and some kickass sunglasses.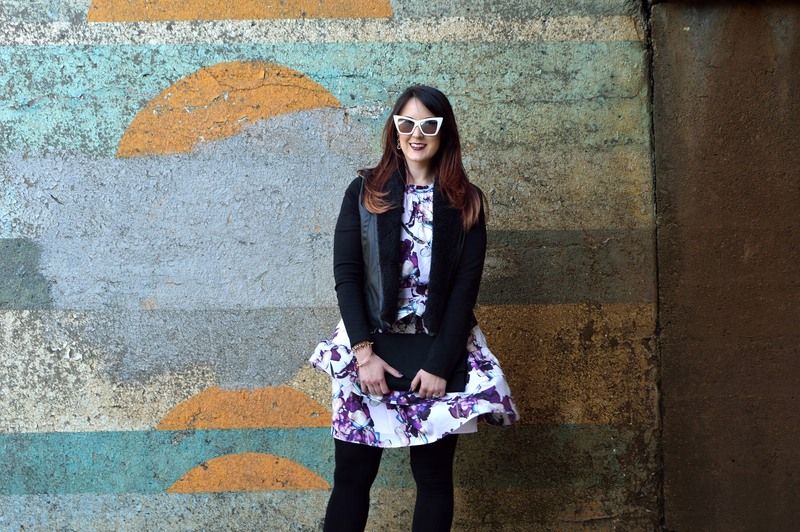 DETAILS
Dress Jacket: SIMILAR Tights Booties Clutch: SIMILAR Sunglasses: SIMILAR