Disney On Ice (ticket giveaway!)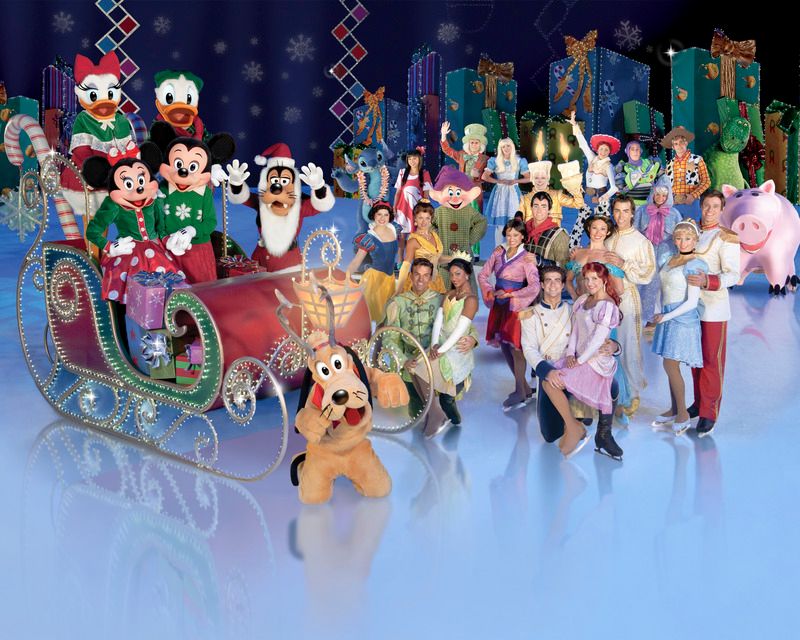 I remember my parents used to take me to Disney On Ice all the time when I was a little kid.  My brother and I used to get so excited to see all of our favorite characters skating around the arena and we would dance and sing to the classic Disney songs that we all know and adore.  I remember thinking that I never wanted the show to end.
Well, lucky for me (and all of my fellow Disney-lovers) Disney On Ice is back!  Disney On Ice presents Let's Celebrate! Presented by Stonyfield YoKids Organic Yogurt is bringing a colossal party on ice to Buffalo! This all-new show visits Buffalo from Jan. 27-31 for eight performances at the First Niagara Center.
Audiences are invited to make an ordinary day extraordinary and enjoy some of the world's most popular festivities, including a winter wonderland with Mickey Mouse and Minnie Mouse, a Halloween haunt with the Disney Villains, a Hawaiian luau with Lilo and Stitch, a Royal Ball with the Disney Princesses, a Very Merry Unbirthday Party and more in one action-packed and positively unforgettable celebration!
Tickets for Disney On Ice presents Let's Celebrate! Presented by Stonyfield YoKids Organic Yogurt start at $20. All seats are reserved, and tickets are available by calling 888-223-6000 or online by visiting the First Niagara Center. For group rates and information, call 866-248-8740.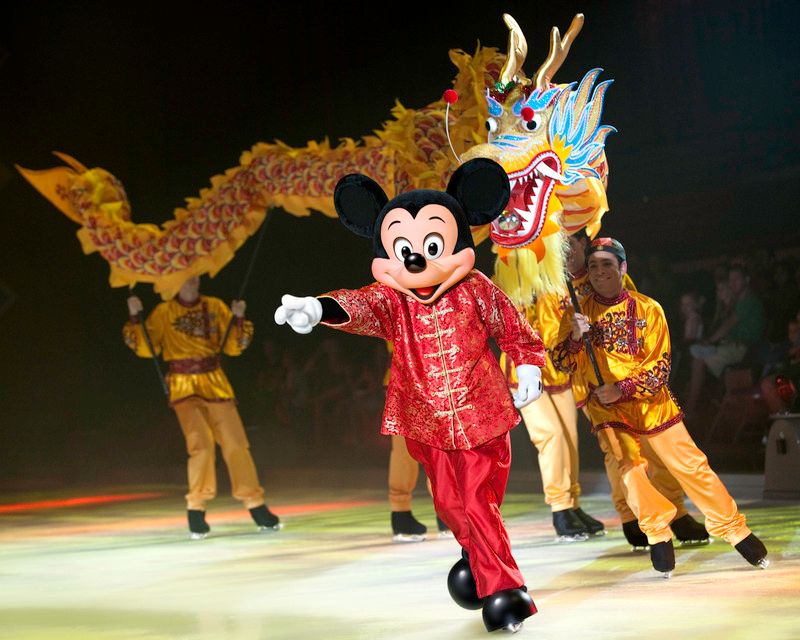 But I have a surprise for you...because I love you and you are my favorite, if you use coupon code D30MOM, you will receive $5.00 off select seats at the following select performances: Thursday, Jan. 28; Friday, Jan. 29; Saturday, Jan. 30 at 7 pm; Sunday, Jan. 31 at 5 pm. Code is not valid on premium seats. Code is valid on $30 and $20 price levels only.  Offer expires Jan. 31, 2016. No double discounts. Restrictions, exclusions, and additional fees may apply. Discount off face value of ticket.
The wonderful folks at Feld Entertainment have provided me with tickets to attend the opening night of the show...I can't wait to see it!  And since they are so generous, they have also provided me with a FAMILY FOUR PACK of tickets to give away for the opening night of the show on Wednesday, January 27th.
To win the family four-pack, just comment below with your favorite Disney character or your kids' favorite character that they would want to celebrate with.  Don't forget to leave your e-mail address in the comments so I can contact you if you are my lucky winner!  Winner will be chosen at random on Friday, January 15th.
Contest is closed and winner has been notified...thank you all for entering, and don't forget that you can still save money on your ticket purchase with the above coupon code!