Glamour & Glow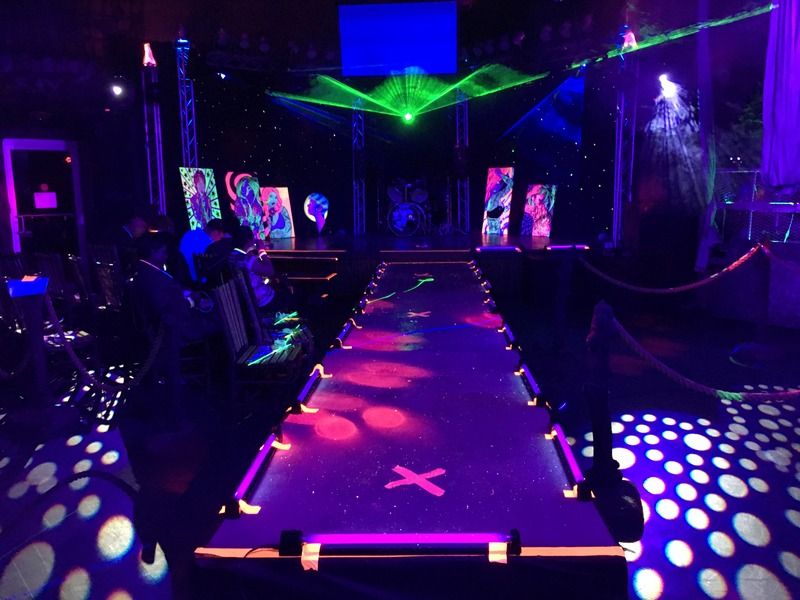 As you know from my previous blog post, I was invited to this event called Glamour & Glow.  I was pretty interested in the concept, as it promised to be a night of blacklights, body paint, and fashion.  I brought my friend Brook with  me as she is insane like I am and is definitely down for anything.
On the Facebook invitation, it said that costumes are encouraged.  Seriously, if you tell us that we can wear costumes, we are going to WEAR costumes!
So we were thinking...it's going to be in the dark and there will be blacklights, so what would be the perfect thing to wear?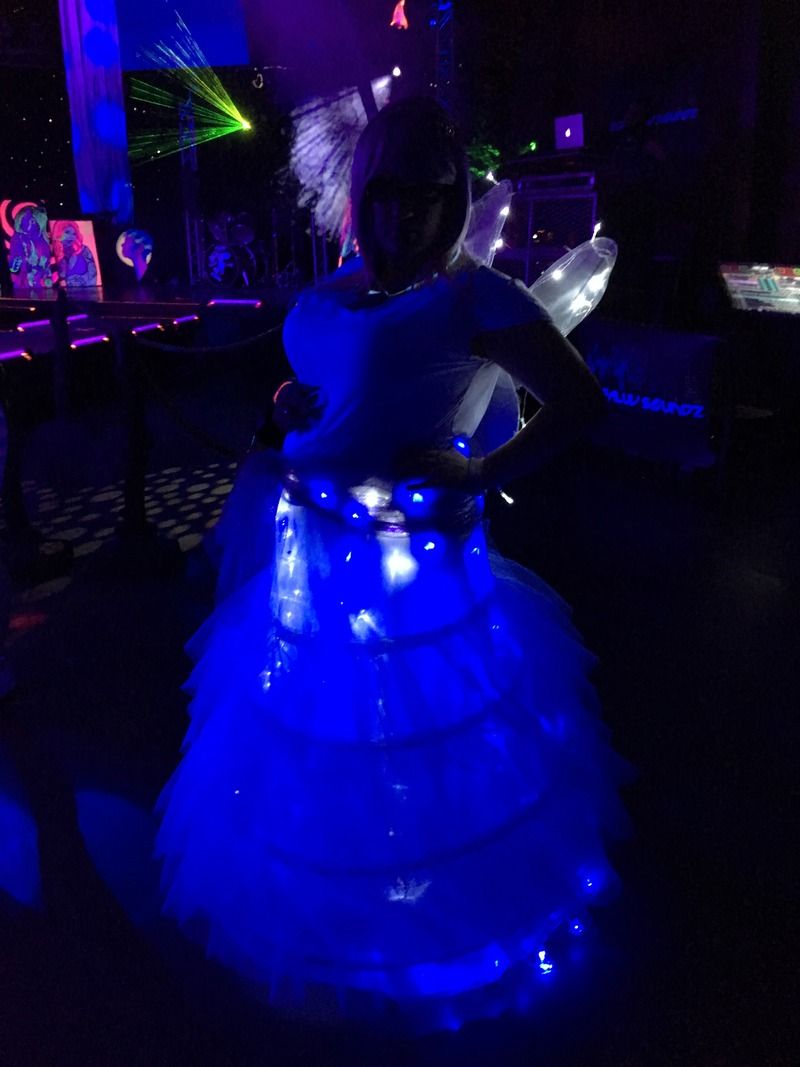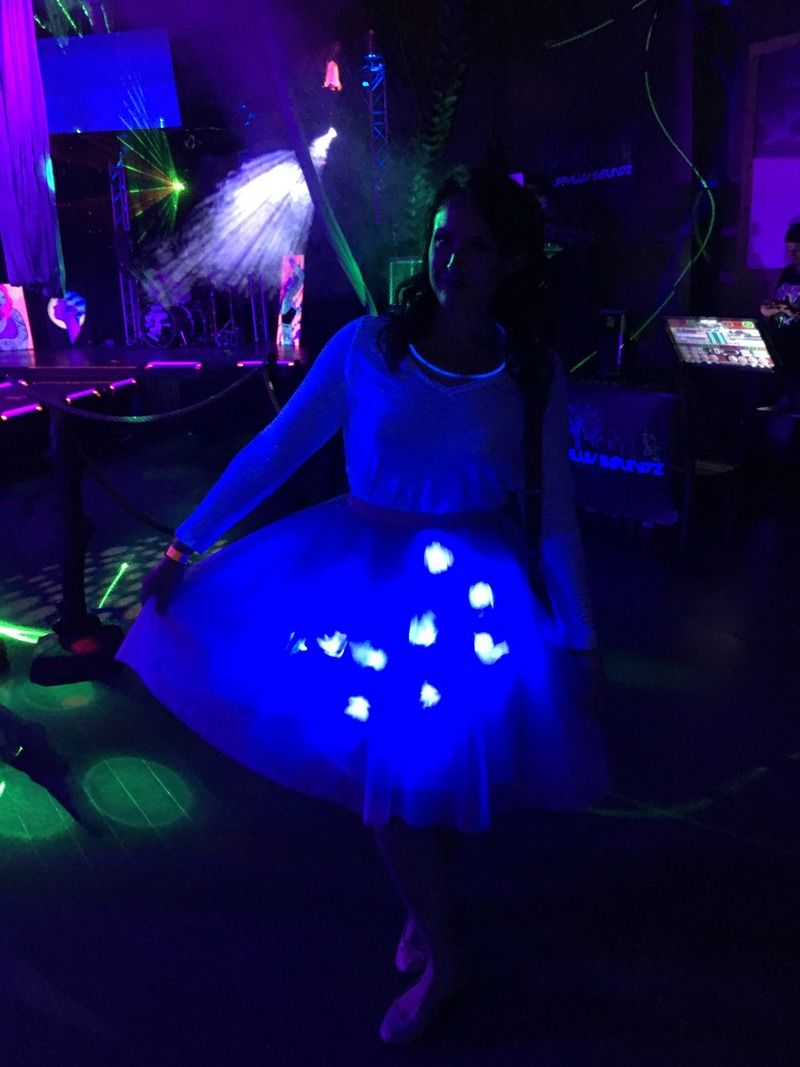 Yep....light up outfits!  Brook already had her light up skirt from an event that she is a part of in Niagara Falls (I know...who would ever think of making a light up skirt?) and luckily she had some extra strands of battery operated lights kicking around.  All I did was pin them under the layers of my tulle skirt and I was good to go!
So, the event pretty much consisted of almost-naked girls wearing black light body paint, which was pretty cool to see the artistry of the painters.  Here are a few photos that I was able to snap.  Unfortunately, the stage was at the far end of the venue, and I was not able to get up close to take more photos since there was a pretty large crowd in front of the stage.  I did like that the girls walked around after they were on the runway so I could see the detailing of the paint up close.
Here are some photos that I was able to snap during the event.  Enjoy!