Personal Style: Stripes & Denim
As you know, I'm the queen of all things black and white.  95% of my wardrobe consists of black and white pieces.  They are chic and easy to match.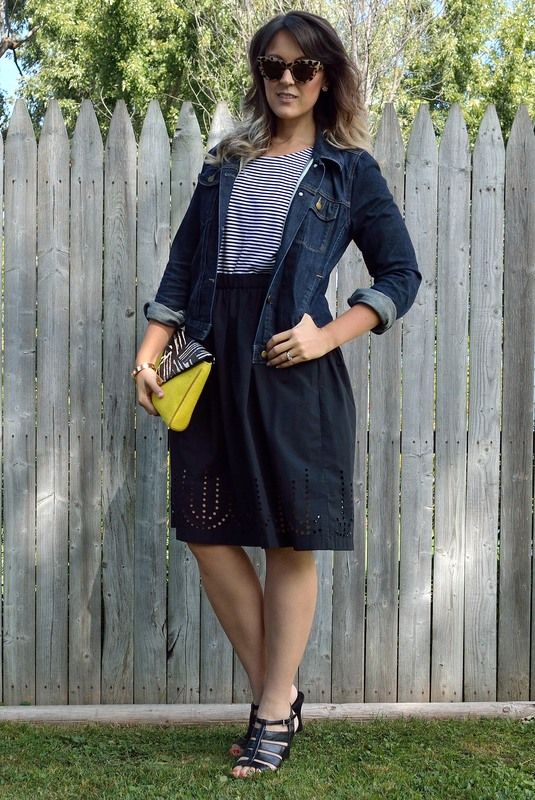 Stripes and dark denim are two more of my wardrobe staples, so this outfit was kind of a no-brainer.  Surprisingly, I had a clutch in my collection that was brightly colored (but still had black and white in it!)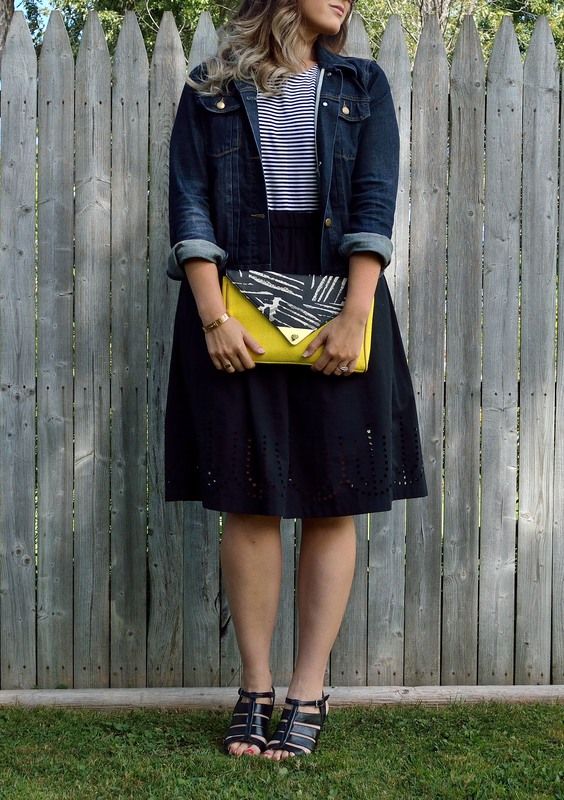 I wear this jacket with SO MANY things...I'm going to be insanely upset the day that it finally decides to fall apart on me.  So far it's been 6 years and it's still going strong!  (I hope I didn't just jinx myself)
By the way, if you are looking for a comfortable heeled sandal, you need these bad boys.  They are the most comfortable dress shoes that I have...I wear them all day running around and my feet don't hurt one bit!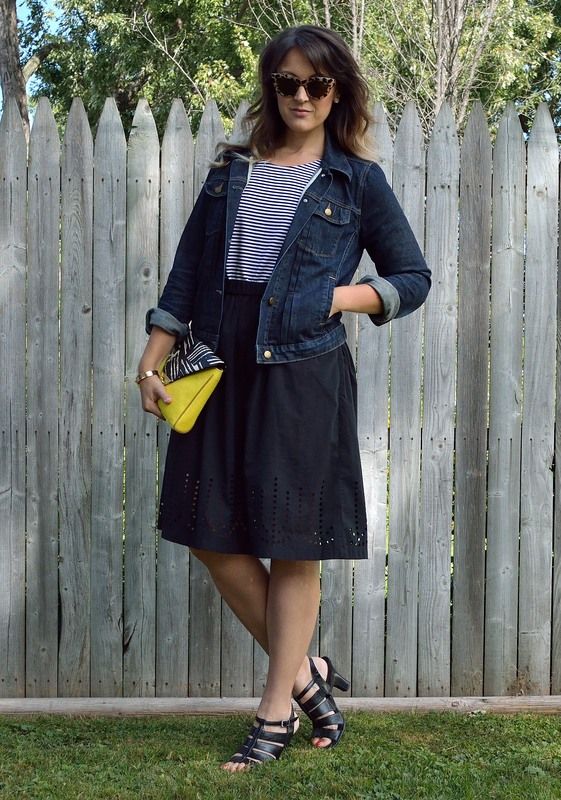 DETAILS
Jacket: SIMILAR Shirt Skirt: SIMILAR Clutch: SIMILAR Shoes Sunglasses