Personal Style: The Plaid Skirt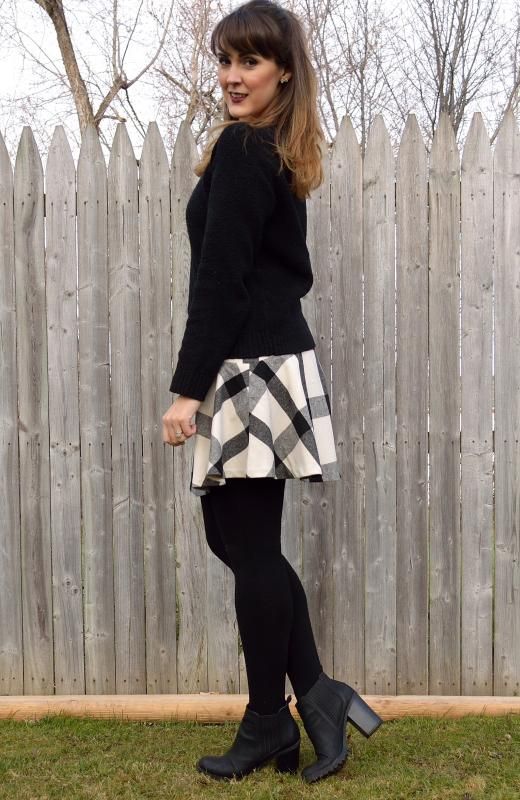 So, while it's no surprise that I can't resist anything that's black and white, I ALSO can't resist anything that's plaid.
Combine those two into a piece of clothing that just happens to be my favorite thing in the world, a fit and flare skirt, and I'm in love!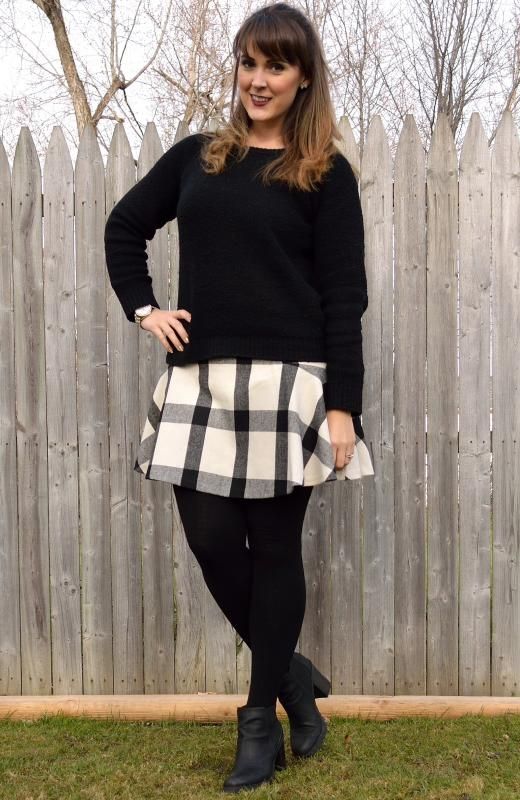 This skirt and sweater are both from Banana Republic! I never used to shop at BR because I thought it was too expensive, but ever since I started working at the mall, I saw just how reasonably priced the pieces can be! I picked this skirt up on Black Friday for 50% off, and it's one of the best purchases that I've made.
Can my entire wardrobe forever be from BR please?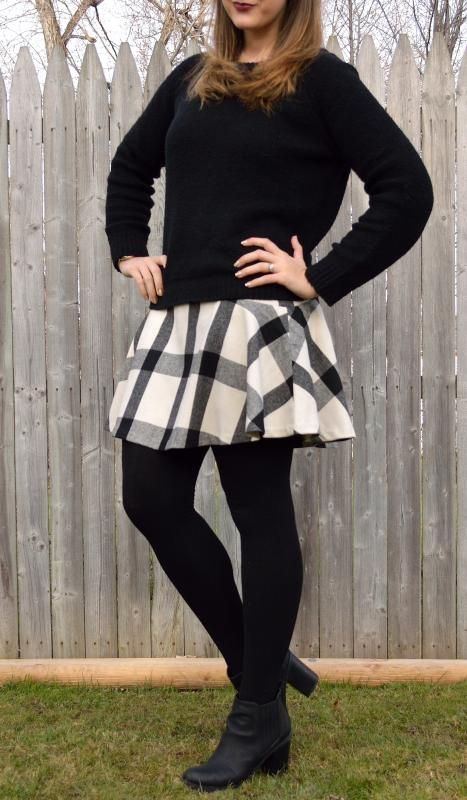 DETAILS
Sweater - SIMILAR Skirt Tights - SIMILAR Booties - SIMILAR