Personal Style: Black & White Bows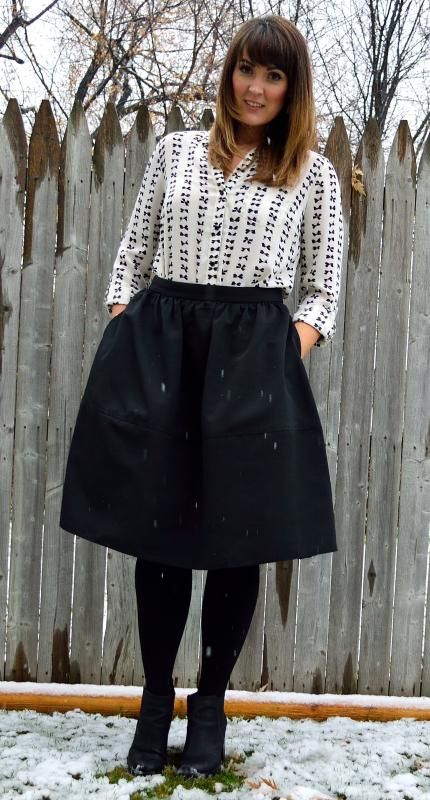 I recently went on a little shopping spree at The Limited, and I picked up this top in a different color.  It was red.  As you know by now, 90% of my wardrobe consists of black and white...maybe a little bit of grey thrown into there.  When I brought it home and tried it on again, I had buyer's remorse.  I remember looking at this same top in this adorable bow print but passing on it for the red one.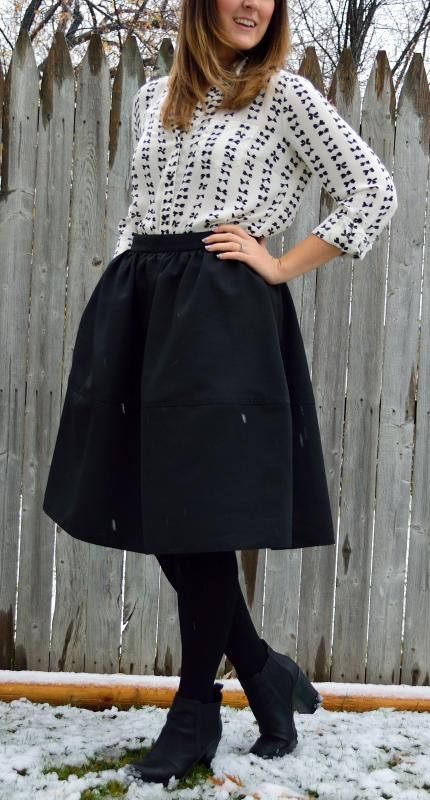 Well, I kept thinking about it....and thinking about it....and finally I had to exchange the red top for the black and white bow top.  And this was one of the best wardrobe decisions that I could have made.  It's perfect!
DETAILS
Top Skirt Tights - SIMILAR Boots - SIMILAR