Personal Style: The tights are back!
It feels SO good to be wearing tights again! Don't get me wrong, I love showing off my bare legs in the summer, but something about a pair of black tights and booties in the fall just makes me feel all cozy and happy.
This dress is one of my favorite transitional pieces. It's so great in the summer with a pair of cute wedges, but also works in the fall with some tights and booties. Yay for pieces that can span more than one season!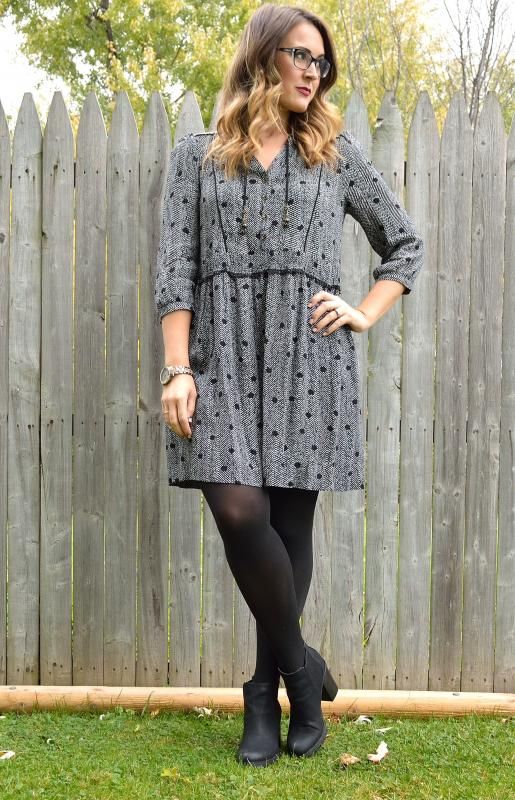 DETAILS