Marshmallow Flower Cupcakes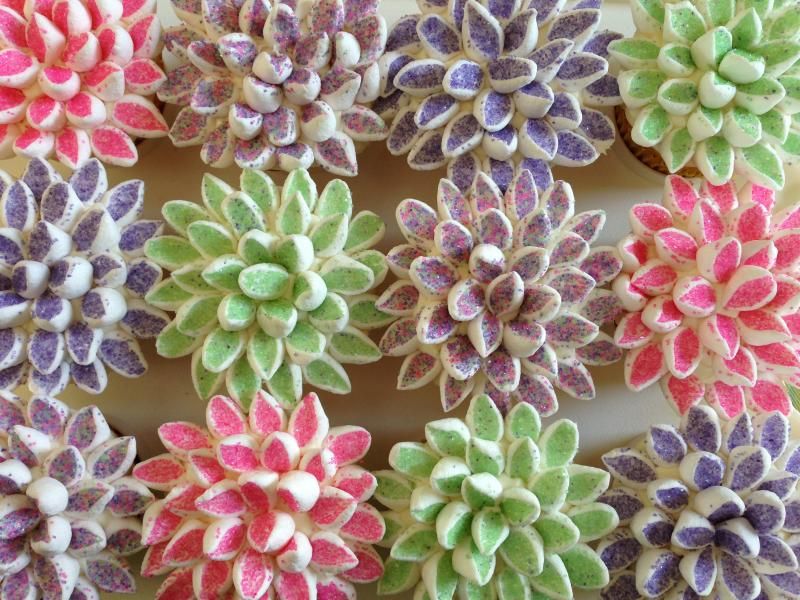 For Easter, I wanted to make a dessert that was simple but pretty, and I definitely think that these fit the bill!
I made these once before, and they are time consuming, but they are actually really easy to do.  Here's how I make them!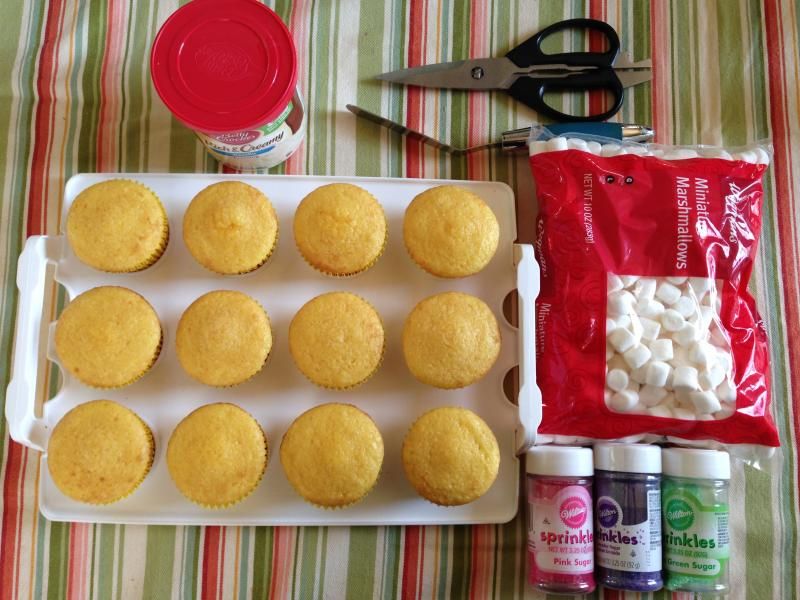 What you will need:
1 dozen cupcakes, you can use your favorite flavor/recipe bag of mini marshmallows vanilla frosting (I used canned because I was lazy, but you can always make your own) colored sanding sugar offset spatula, scissors, and ziplock bag
Step 1:  Frost the top of the cupcake...starts out easy enough!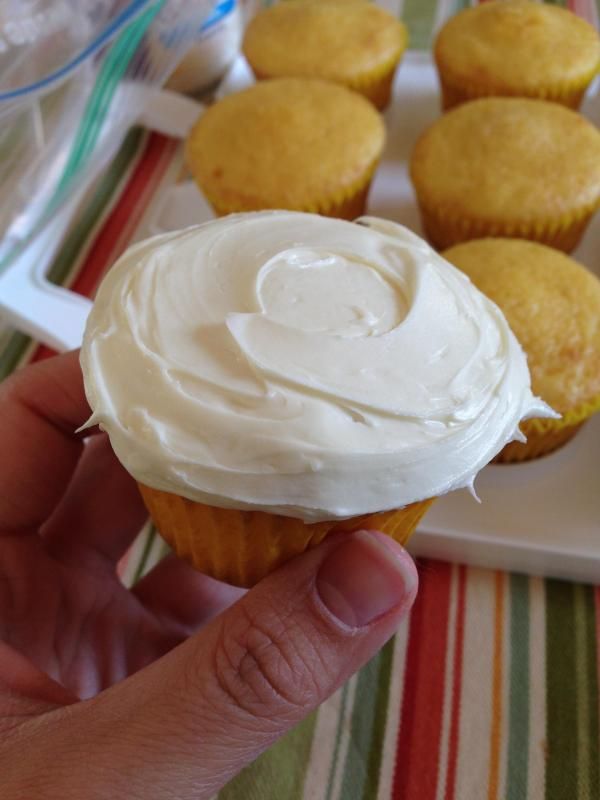 Step 2:  Take the mini marshmallows and cut them in half, diagonally.  You will need about 18-20 marshmallows to cover one cupcake.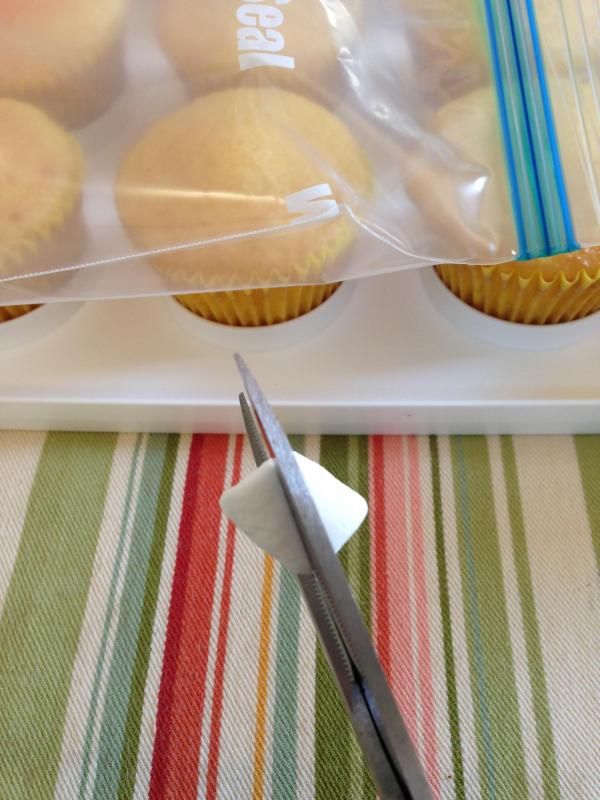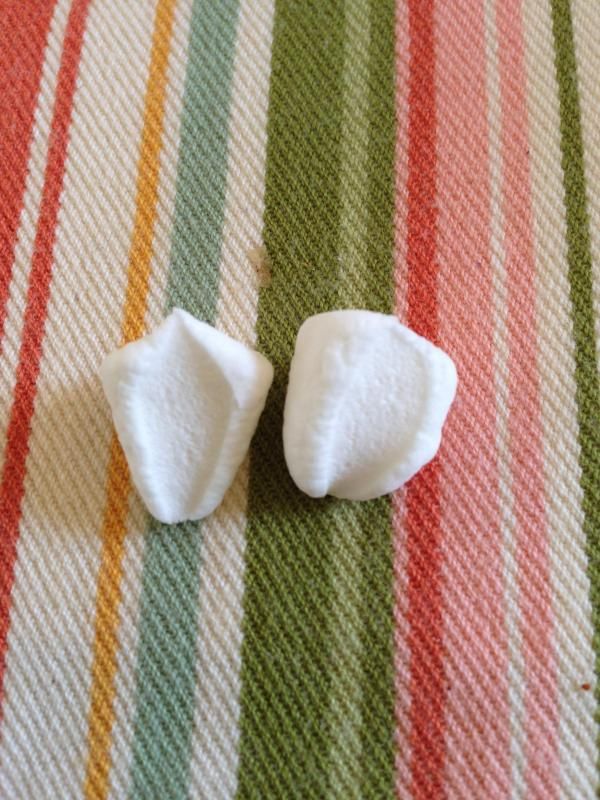 Step 3:  Put the marshmallow halves in a ziplock bag with some of the colored sanding sugar.  Shake it like a salt shaker (the bag, not your booty) until the sticky part of the marshmallow half is coated evenly in sugar.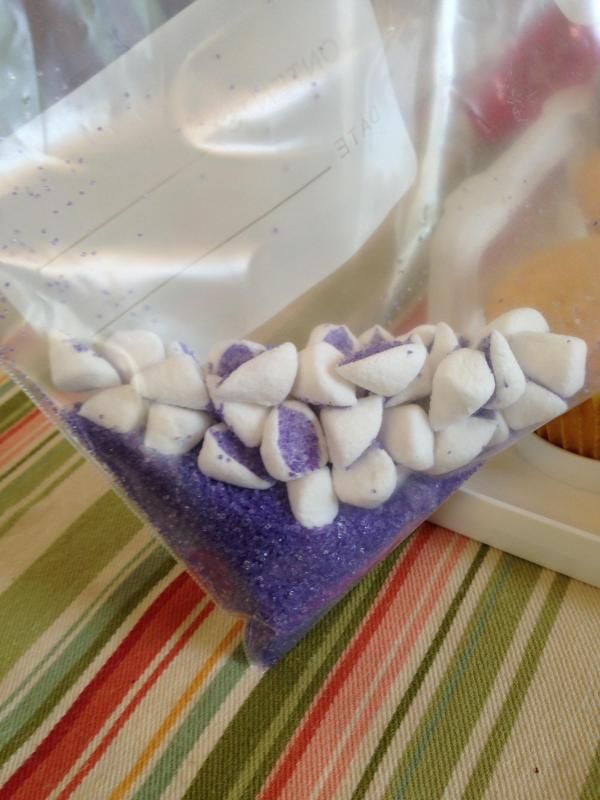 Step 4:  Start placing the marshmallow halves sugar side up around the cupcake to create the "petals" of the flower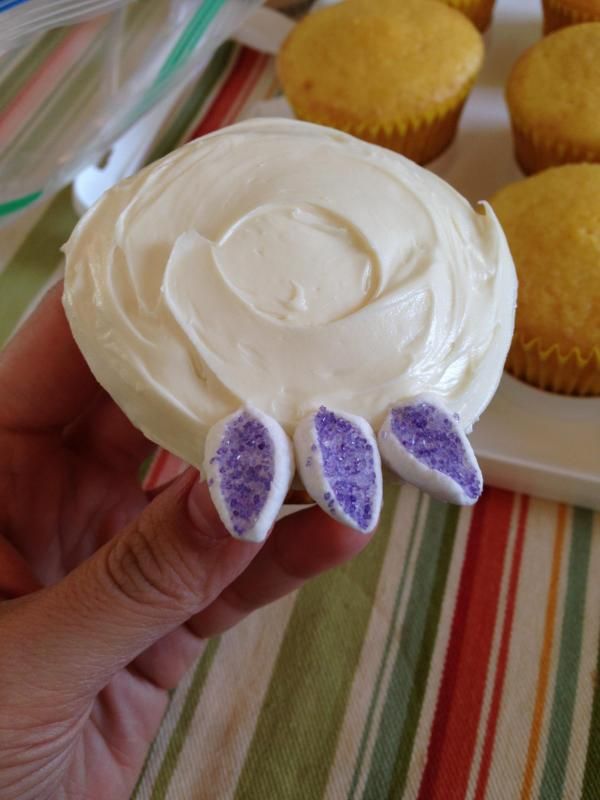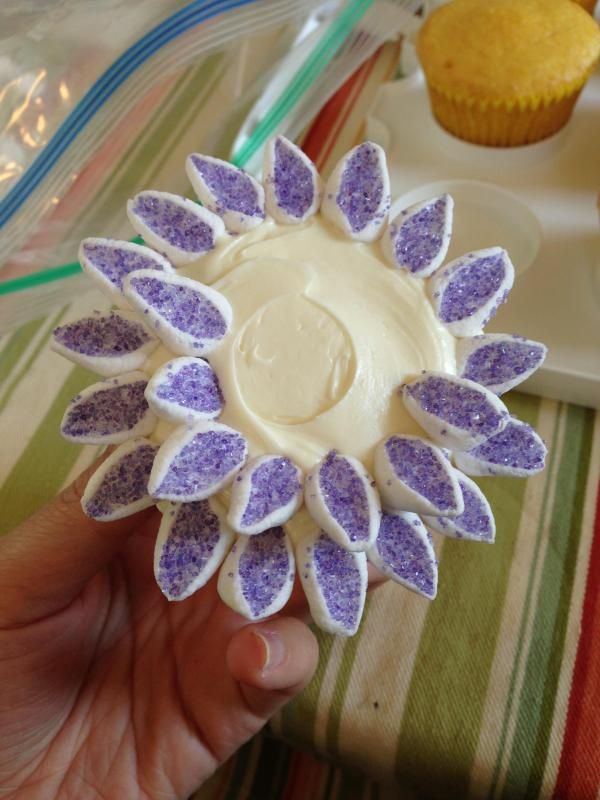 Step 5: Keep placing the marshmallow halves around the cupcake and there you have it! A finished flower!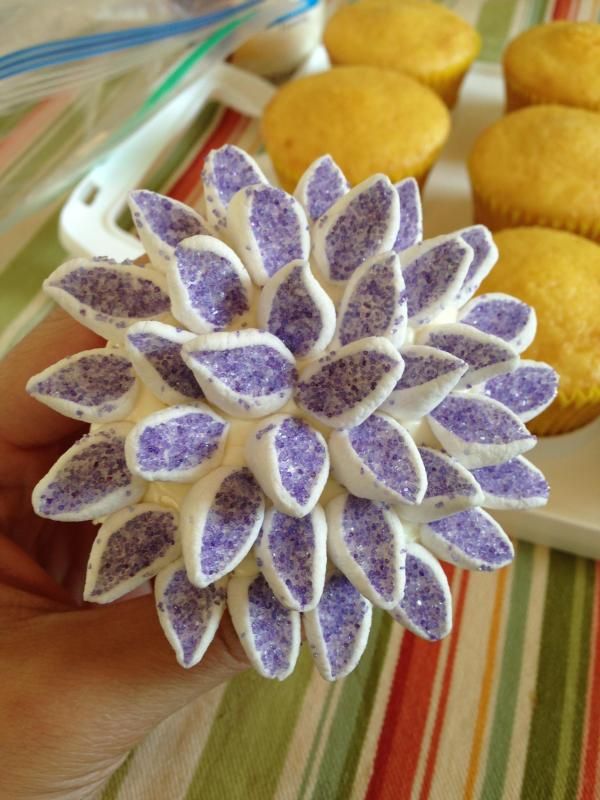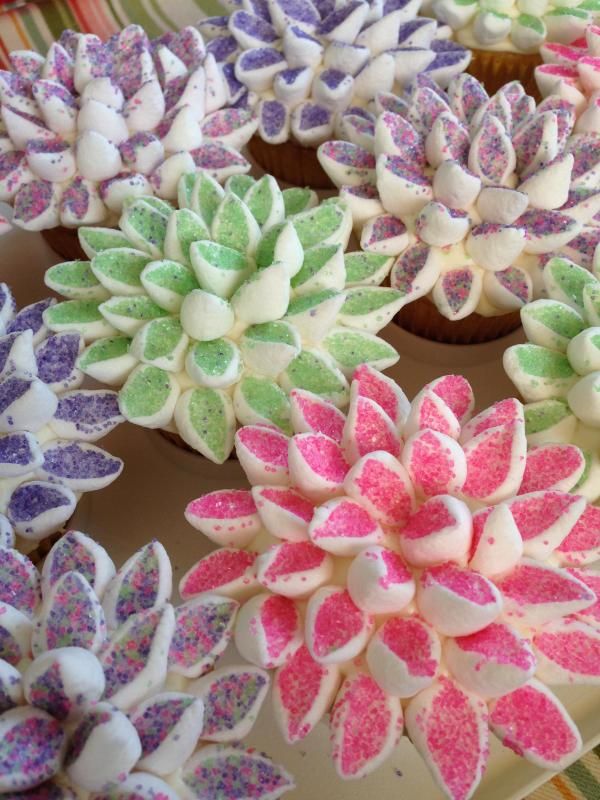 Super easy and fool-proof, and these cupcakes were a huge hit at our Easter dinner!
Have you ever made marshmallow flower cupcakes?