I'm baaackkkkk!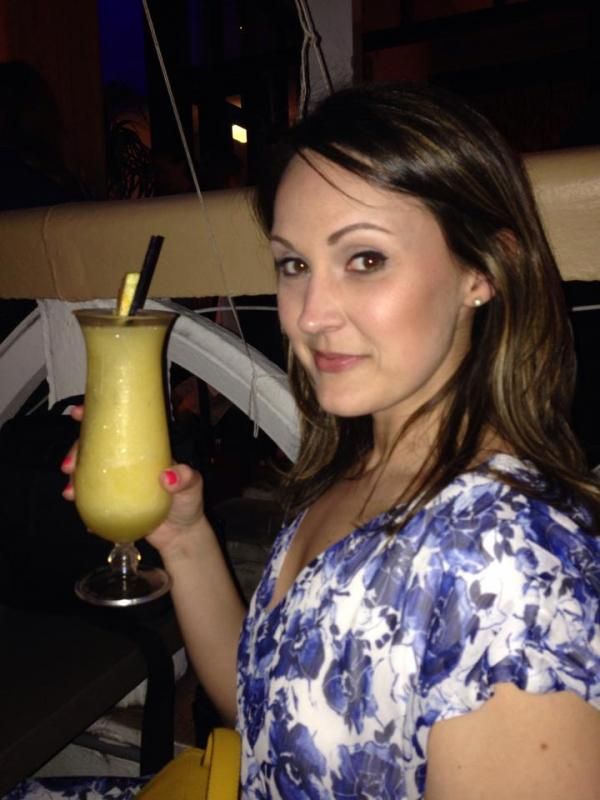 Happy Monday, y'all!  And a very HAPPY DYNGUS DAY to my fellow Buffalonians!  Don't know what Dyngus Day is?  Please read my fabulous post from last year HERE!
I hope all of you had a great Easter yesterday.  My day was full of wonderful food and family, and the weather was actually warm, so that made me one happy girl!
So, here's the deal.  I was on vacation all week last week, and it was completely amazing.  The photo above was just one of about FIVE alcoholic drinks that I had on my entire vaca, and I had to get photographic evidence, considering that I hardly ever drink!  That's how you can tell that I was completely and utterly relaxed.  I did some shopping, got a pretty great tan, ate some amazing food at some amazing places, and even tried my hand at a little bit of line dancing...and I wasn't half bad.  I didn't have a drink that night of line dancing, but maybe if I did I would have been SO much better at it.
So long story short, I'm so lazy and haven't prepared any fabulous posts yet...but as soon as I gather up my motivation, they will be on their way.
Maybe if I need a drink to clear my writer's block  :)