Fashion Show at the Tonawanda Castle
You guys have heard me mention about "wearable art" a few times before.  Wearable art is becoming such a huge thing, and a few of my friends are so talented and so creative enough to be able to create garments out of paper, bubble wrap, tissue, etc.  I wish that my mind worked in that way! This past Sunday, I attended the fashion show "Evolution:  Wear Art Meets Fashion" at the Tonawanda Castle.
This was my first time at the Castle, and it was so beautiful inside!  It was the perfect place for an event like this.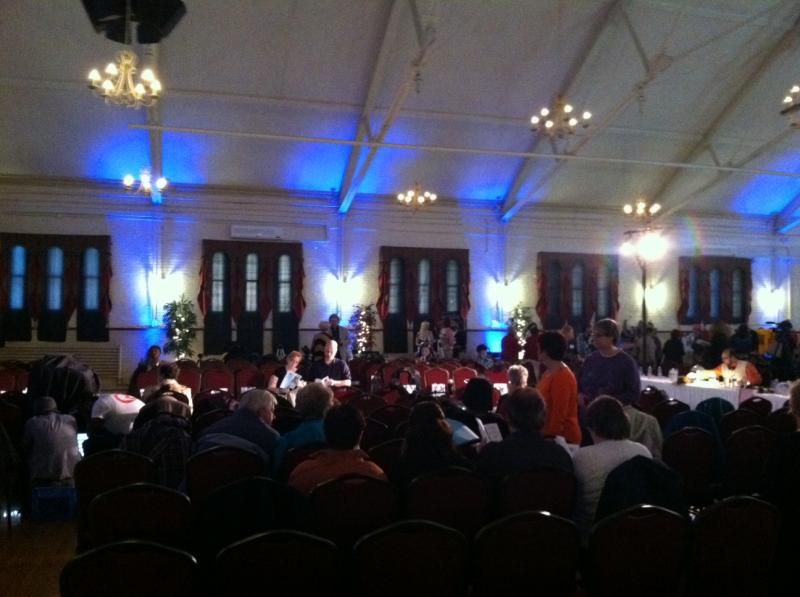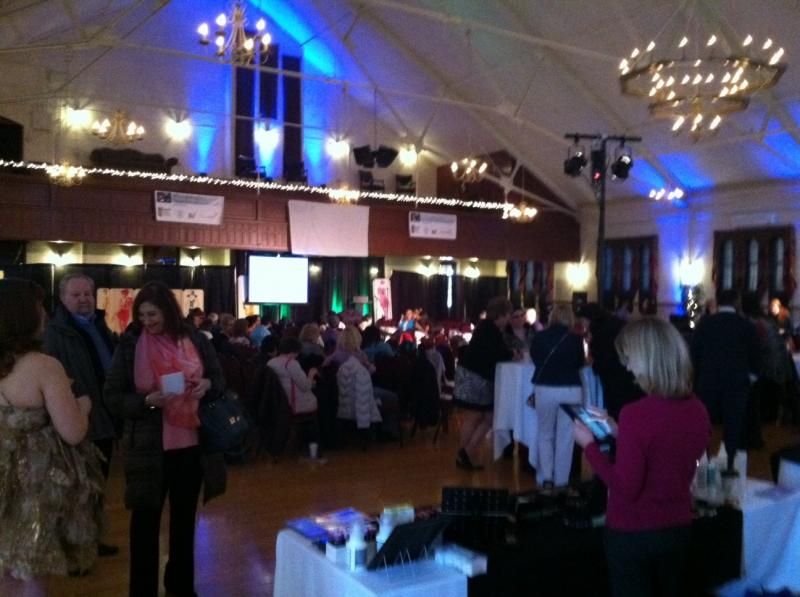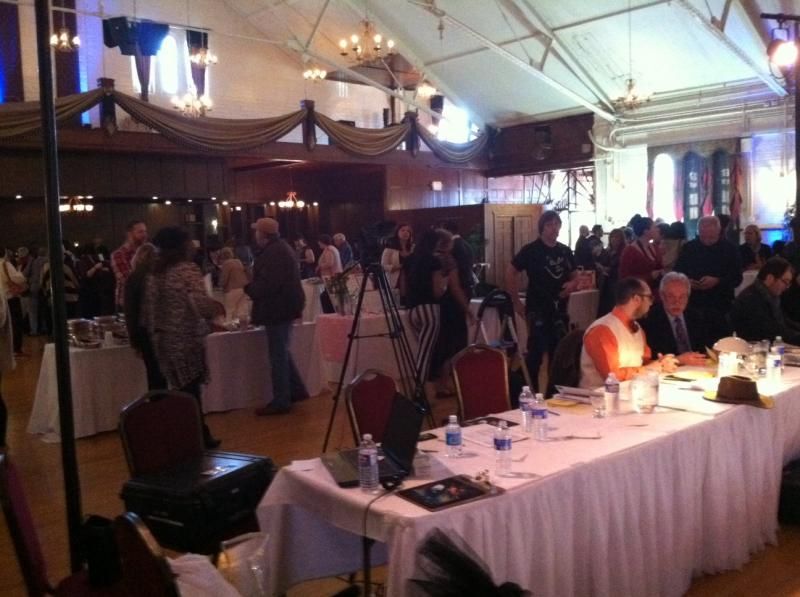 This fashion show was a fundraising event for the Impact Artists Gallery.  At the Impact Artists Gallery's mission is to use their artistic talents to make a positive imprint on the community. Through diverse forms of media, they collectively inspire, promote, educate and emphasize the healing properties of art on their lives and in their environment.  That's such a great mission to support...the arts have played such a huge role in my life growing up, and I don't think I would be the same person today without that exposure.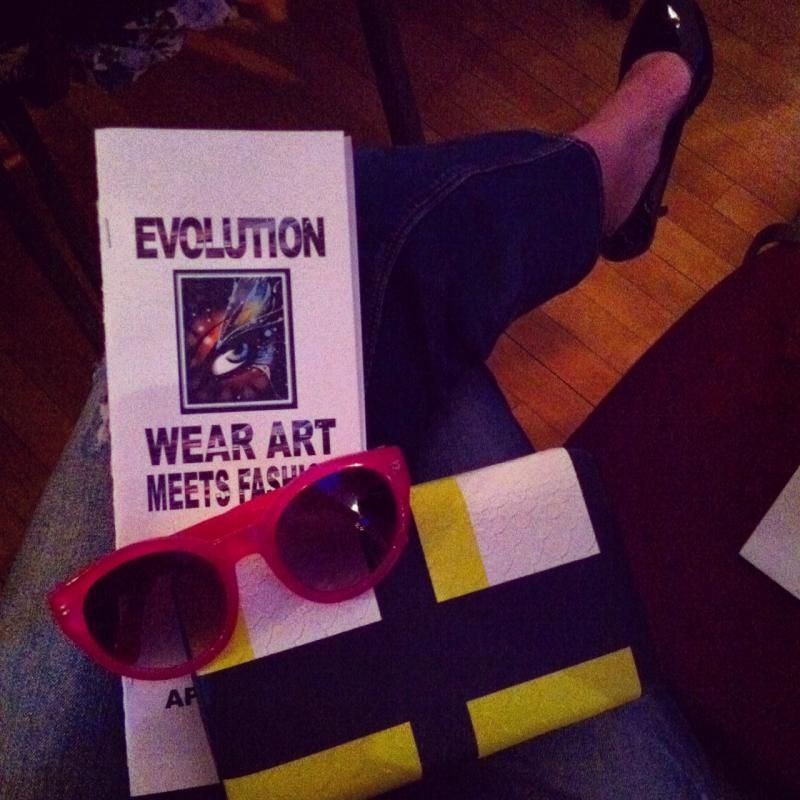 I was so impressed by the show.  The talent in the room was insane, and the clothing (and body painting!) turned out fantastic!
The lighting made it so hard to take good photos in there, and I just had my cruddy phone, so here's just a few photos that turned out decent.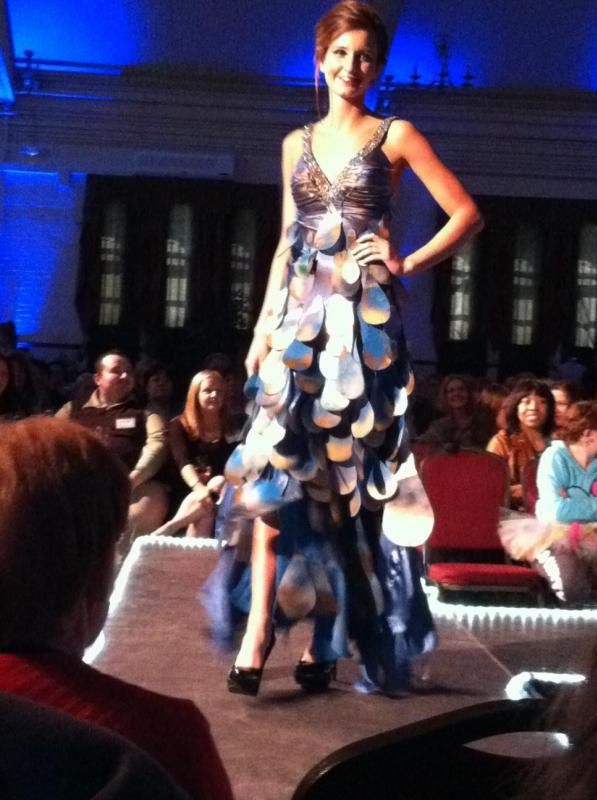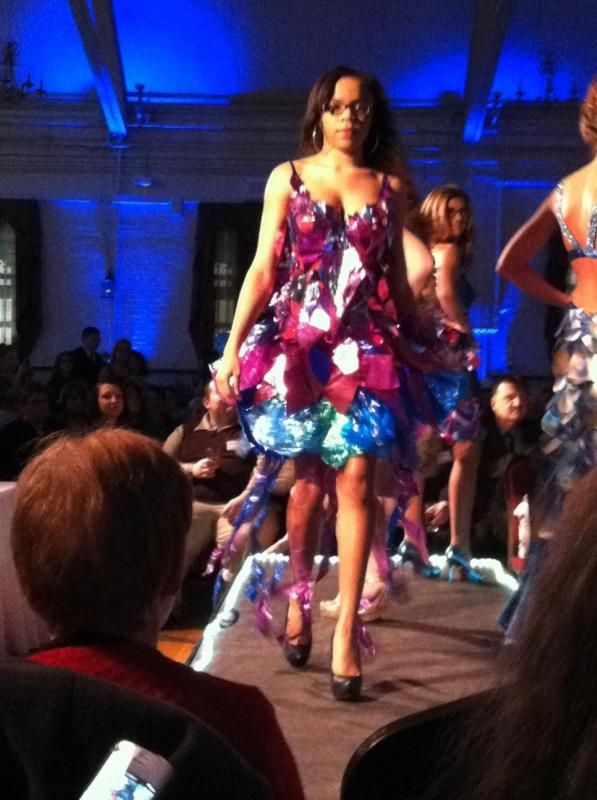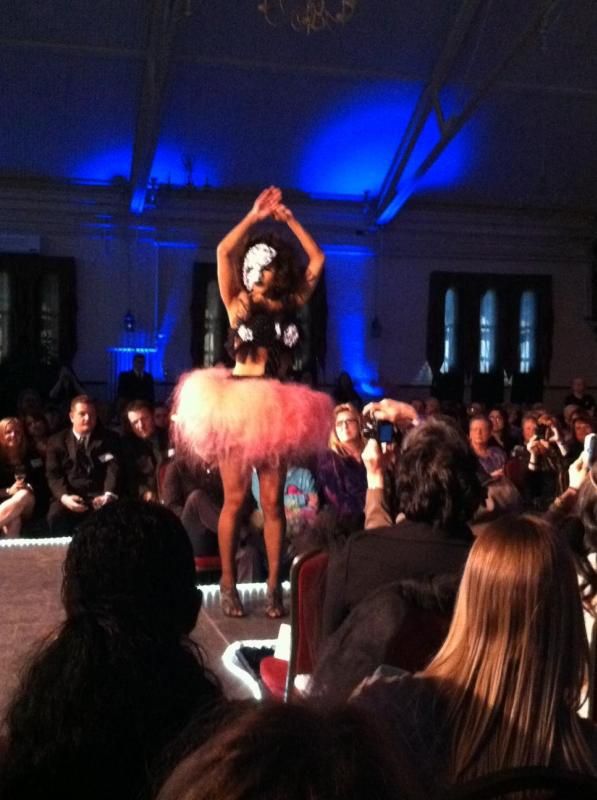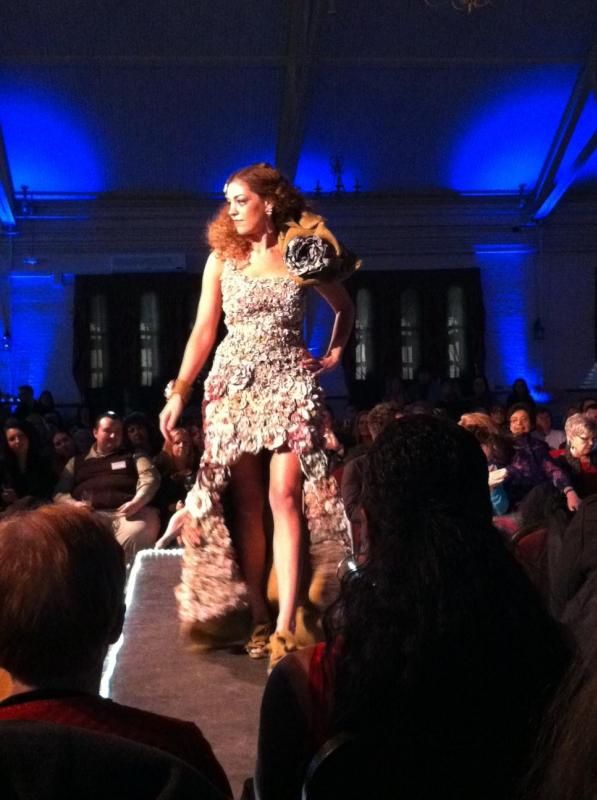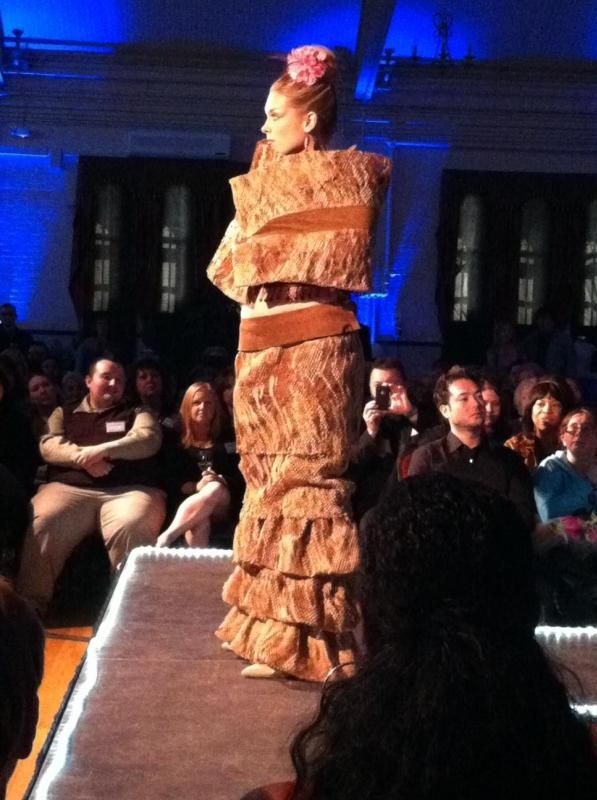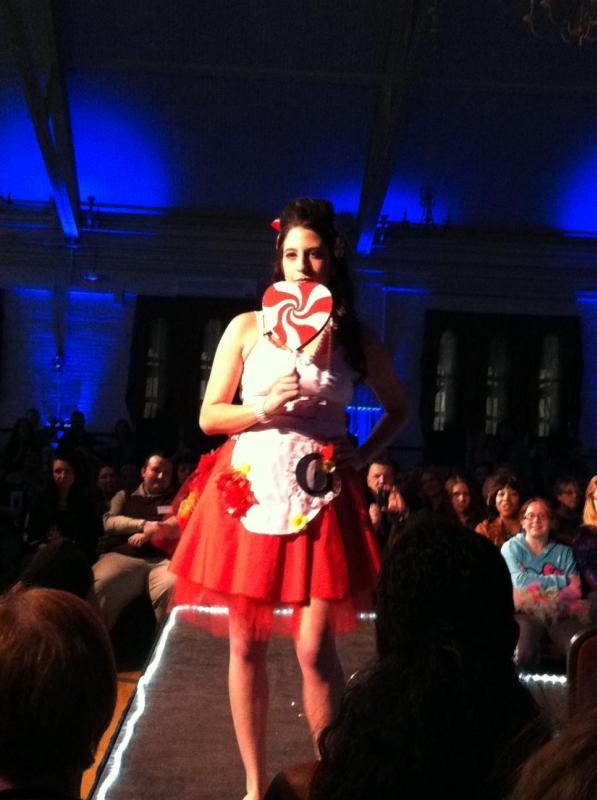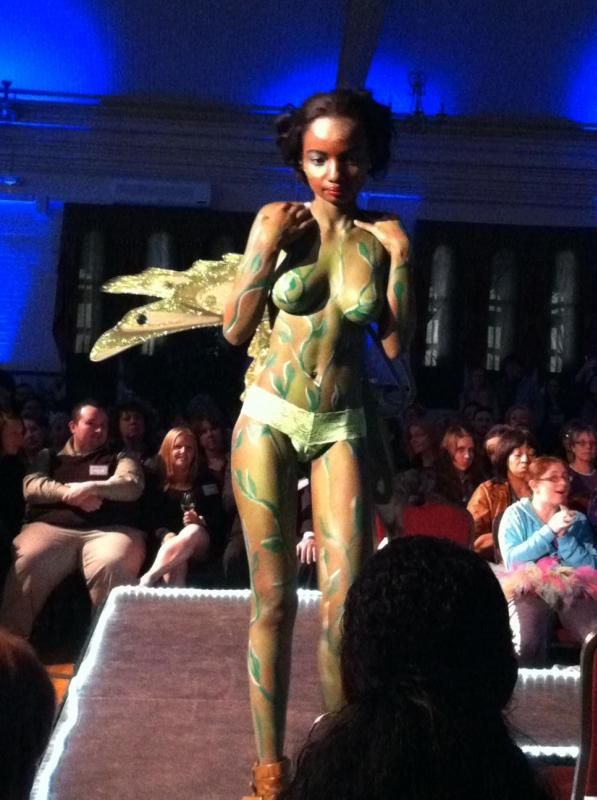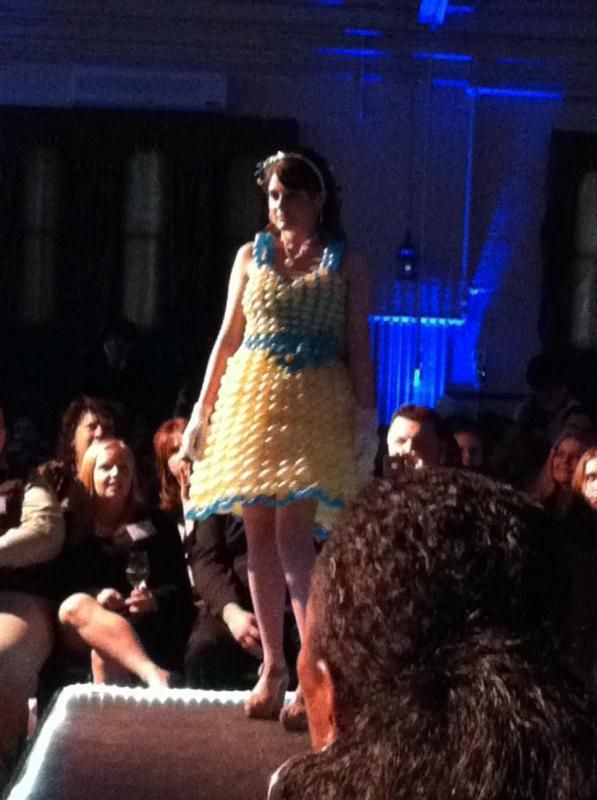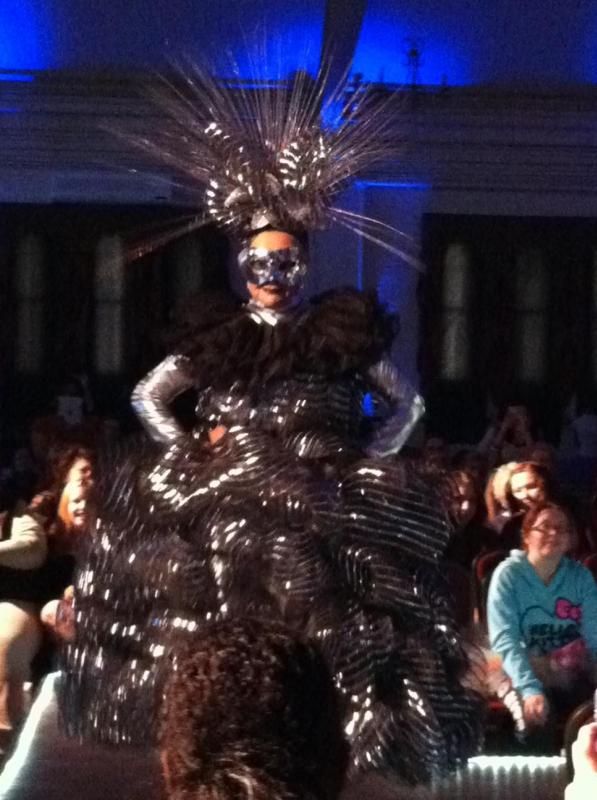 Below are the pieces that were picked as winners by the judges.  They were all so intricate!  The dress on the left is made out of pop tabs, the second one in is 2,000 hand-made paper flowers (stuning!), third one in is comic books and wrappers, and the vest on the right was all hand-beaded.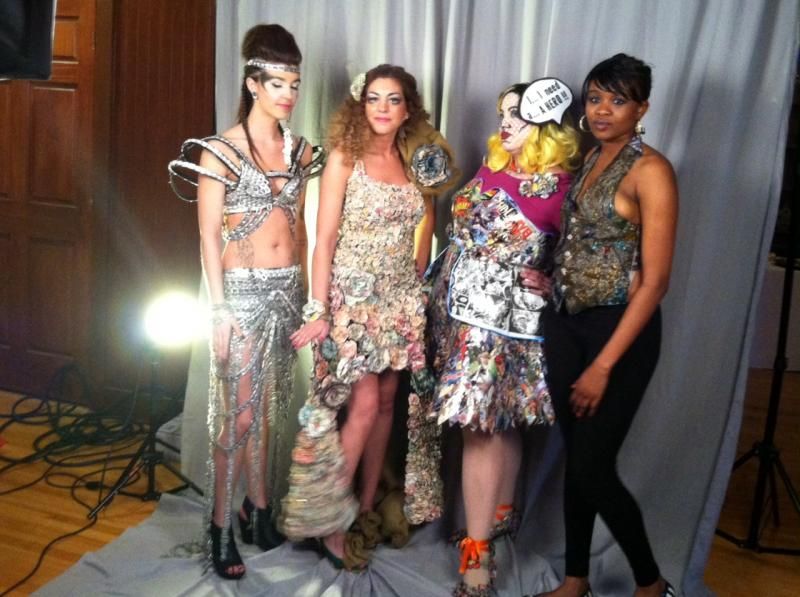 I was so happy that I was able to attend the show!